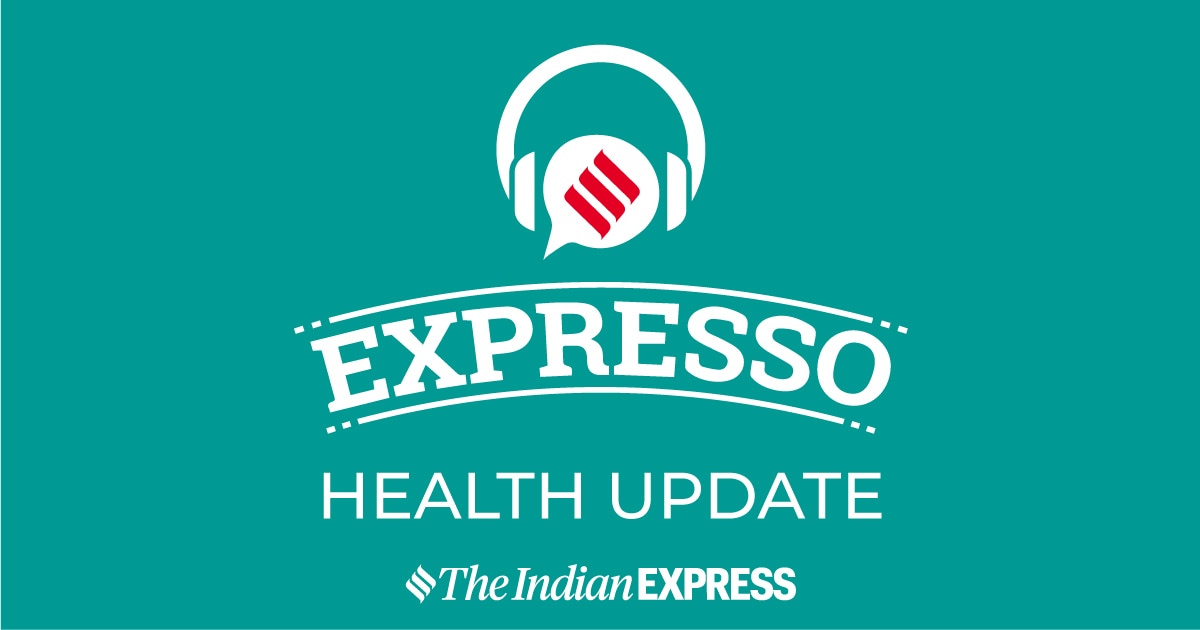 You are listening to the Expresso Health Update. Here is the latest news from the world of Health brought to you by The Indian Express.
"Let's begin with some news on the Covid-19 vaccine.
The Centre has decided to reduce the gap between the precautionary dose or booster shot and the second Covid vaccine shot from nine to six months. According to Union Health Secretary Rajesh Bhushan's letter to states, the third dose to those eligible can be given after the completion of six months from the date of administration of the second dose.
Bhushan wrote, "In the view of evolving scientific evidence and global practices, 'Standing Technical Sub Committee' of 'National Technical Advisory Group on Immunisation has recommended revising the duration between 2nd dose and precaution dose from existing 9 months or 39 weeks to 6 months or 26 weeks. This has also been endorsed by NTAGI,""
"Meanwhile,
A man was recently hospitalised after he overdosed more than seven times the recommended limit of vitamin D supplements, according to a case study published in the British Medical Journal. The man in question had undertaken a regimen recommended by a private nutritionist.
Dr Ashutosh Shukla, MD, FACP, medical advisor and senior director – Internal Medicine, Max Hospital, Gurugram said, ""Hypervitaminosis D presents with nausea, loss of appetite, bone loss, elevated calcium levels, kidney failure risk, constipation, increased urination and increased thirst. It is important to check your blood levels of vitamin D if you notice any of these symptoms. Globally, there is a growing trend of hypervitaminosis D, a clinical condition characterised by elevated serum vitamin D3 levels," "
"An experimental drug initially developed to fight cancer cut the risk of death for people hospitalized with COVID by half, according to a study published Wednesday.
The drug, sabizabulin, seemed to be more effective than others that have been authorized for severely ill COVID patients. Veru, the company in Miami that developed the drug, has applied to the Food and Drug Administration for an emergency authorization of its use.
Dr Ilan Schwartz, an infectious disease expert at the University of Alberta who was not involved in the study, said, "This looks super impressive. We have a small number of treatments for patients with severe disease that improve mortality, but another treatment that can further reduce deaths would be very welcome."
"
"Women juggle many roles — professional work, household chores, being a mother, wife, daughter and so much more. Amidst all this, they often forget about themselves and the need for 'me time', which can harm one's mental as well as physical health in the long run.
Stressing the importance of the same, Dia Mirza recently took to Instagram and wrote: "It's okay to make time for yourself," as she shared a selfie in which she could be seen lazing around on her bed.
Lauding the actor's message, Dr Uma Vaidyanathan, Senior Consultant, obstetrics and gynaecology, Fortis Hospital, Shalimar Bagh, said that women are left with no time "to actually take care of their health, emotional and mental well-being.""
"Meanwhile,
With increased screen time becoming the new normal for many people, it has become extremely important to pay attention to one's eyesight. This is because the blue light emitted by digital devices like smartphones, TV, laptops, etc., can affect your health in many ways — including the brain, skin, and of course, vision.
As such, yoga trainer Nidhi S shared a few eye exercises that she said can help strengthen eye muscles and improve eyesight if done regularly.
She said, "Are you fed up wearing glasses and contact lenses because of your weak eyes? Try these moves to strengthen your eye muscles and improve your eyesight,"
"
"The exercises are
Eye circles, anti-clockwise and clockwise: Move the eyeballs left and right, and up and down. Do each movement 10 times.
Eye pushups – This exercise will help correct convergence insufficiency.
Fast and tight blinking – Blinking is important as it helps spread hydrating substances like tears and mucus across your eyes.
Tratak kriya or light gazing – This Purifies the eyes, strengthens the eye muscles and improves vision and memory.
She said, "Perform these for at least a couple of months to see considerable results,"
She said that while these exercises would not be a magic fix for people to get rid of their glasses, they would improve quality of eyesight."
"And finally,
The Indian Stroke Association signed a Memorandum of Understanding with the Noida-based Quality and Accreditation Institute to chalk out a quality accreditation programme for stroke centres. If developed, this would be the first single disease-based accreditation programme in India.
With a plan to issue the accreditation programme by October, with a technical committee starting work on a draft standard for accreditation comprising ISA president Dr VG Pradeep Kumar, ISA secretary Dr Arvind Sharma, ISA treasurer Dr Vikram Huded, QAI technical expert and Apollo Hospital Gandhinagar CEO Neeraj Lal, QAI CEO Dr BK Rana and others.
Following the draft accreditation, it will be opened for public consultation. ISA observes October as 'Stroke month', with October 29 being celebrated as World Stroke Day."
"You were listening to the Expresso Health Update by The Indian Express. Ask your digital assistant device to play the latest entertainment news from the Indian Express to
stay up to date with the most accurate and reliable updates from the world of Health."