Sunday Sept. 4, 2022
With an eye for the emotive and appreciation for the myriad ways clothing can communicate who we are, Zain Ali has great personal style, and his thoughtful approach to clothing and self-expression is a compelling one.
His namesake line, ZN Ali, is an ode to generations that have come before, and the enduring power of a simple ensemble rendered in eclectic fabrics. Made in Pakistan, it exudes familiarity and nostalgia, and family is at the foundation of the brand. It's already been worn by the likes of Riz Ahmed.
Zain explains the inspiration behind his work, and what he considers when getting dressed.
Could you tell us about your label, ZN Ali — what is the ethos behind it, when did you launch it and why?
I don't have an arts or creative background. I read philosophy at university, then went to law school and now work in designing policy and research for stronger communities in a think tank. I always knew I had a perspective, and it gave me excitement to find small ways to express it.
Fashion didn't need to be the medium for that, but it's what life pulled me towards, and now ZN ALI is that vessel for me, which we launched back in 2020.
It's made in Pakistan, with textiles sourced from all over the world, and our community grows month by month across the world too!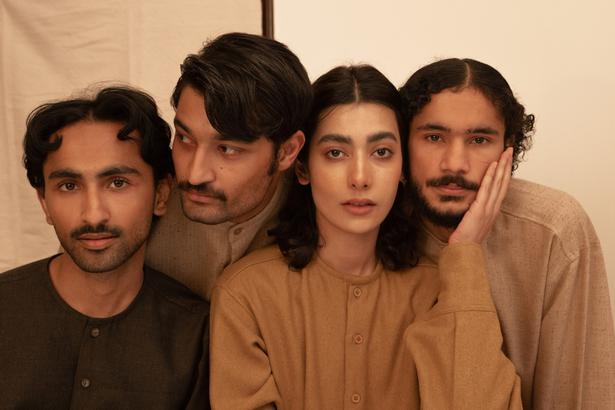 ZN Ali 'Ravi Block' campaign. Photo / Supplied
Describe your personal style.
Spatial, functional and meaningful. I travel a lot and need to pack for different climates, so I like to keep essentials that feel easy but also carry a story and mean something to me. It helps keep spaces between the itinerant lifestyle feel a little more like home.
Tell us the story of your favourite piece of clothing.
I own a beautiful knit jumper that I bought from a vintage store in Tokyo. People always notice how lovely it is when I wear it.
STYLE LIAISONS: In Conversation With Artist & Fashion Designer Hannah-Lee Jade
What piece of clothing have you inherited that's particularly special to you and why?
I have a waistcoat that my aunt stitched for her friend's wedding from my grandmother's saree collection.
My grandmother left Agra for Pakistan after the partition, and as a gesture, whenever my grandfather went back to India to visit his family, he'd buy a saree from Agra on the way back home for her. This was a piece from one of those sarees.
My family's been in constant migration, and that gives you a very sensitive relationship with material objects that are left with you, as they are a testament to withholding the trials of movement, necessity and time.
How has family informed your sense of style?
It's informed every bit, every part of my style — the root of all my design principles.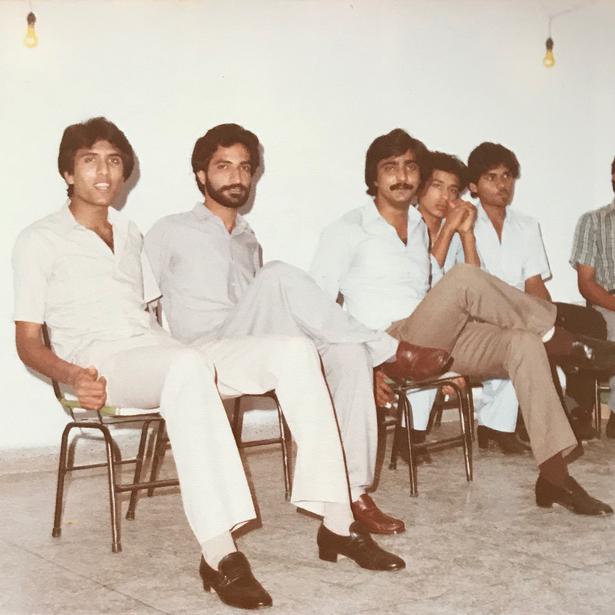 Zain's family photographs. Photo / Supplied
What's one of your earliest fashion memories?
My brother had the 90's boyband hair with the centre parting. I thought he looked so cool and wanted it too.
Were you into fashion growing up?
Never in the typical sense, but fashion always gave me the language to express myself that I never could with words, and so I found excitement in clothing.
Whose style do you admire, appreciate or enjoy and why?
My father's — it's consistent, particular and he tries to wear clothes that reflect his values.
STYLE LIAISONS: In Conversation With Coco Solid
What influences and inspires your fashion sense, and where do you find your inspiration?
Family photos.
How has your relationship to fashion changed as you've gotten older?
It's all about comfort and function now.
Favourite fragrance?
A jasmine-scented body lotion — they are my favourite flowers, and remind me of summer nights in Pakistan.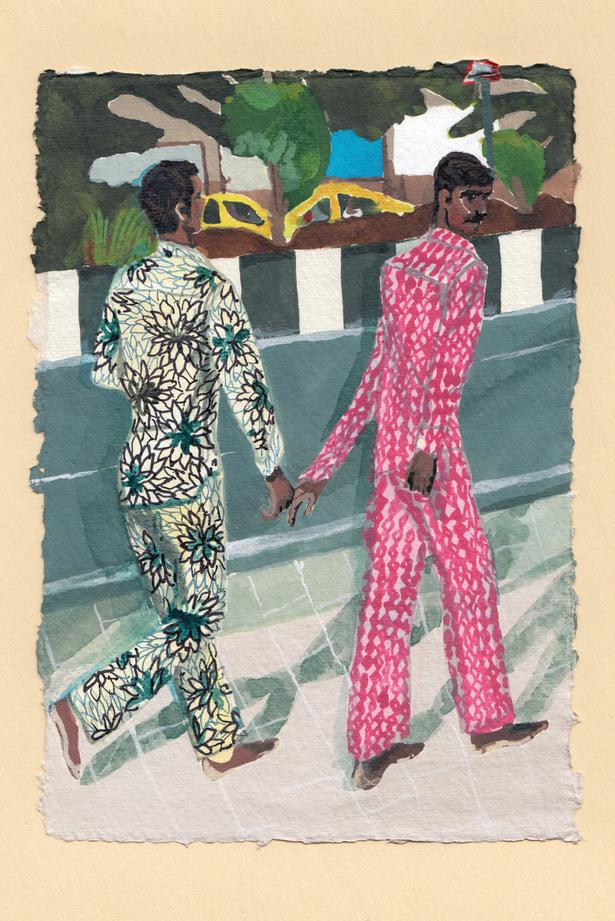 Illustration by Nancy Haslam Chance, commissioned for ZN Ali. Image / Supplied
Most treasured accessory?
I designed a silver ring with a 'tahveez' locket, you can put a small note inside of it. People most commonly put small handwritten notes of prayers in them. I keep it empty but the thought of wearing something that protects you is special.
Favourite shoes?
My Mary Janes from Steve Mono!
What's your approach to grooming?
Clean and natural.
What do you wear when you want to feel your best?
My white, freshly dry cleaned and starched kurta pyjama.
What has fashion taught you about yourself?
That my imagination is limitless and it is rooted in my emotional experiences of the world.
Why is clothing, style and self-expression important, and what can it say about us as a society or community?
Fashion demarcates, unites, and divides depending on how we can use it. I have experienced fashion as a sense of solidarity and assertion.
ZN Ali 'Ravi Block' campaign. Photo / Supplied
How, if at all, has your relationship to fashion changed this year?
As a designer now, my relationship to fashion has been more about storytelling. It's no longer about me, and the brand is being shaped by the community that's growing with it. How I think about fashion now is a lot more about community and building relationships with others.
What has been the most rewarding thing about creating a label, and what has been the biggest challenge?
The friendship between my business partner, Ibtisam and I, and the lovely friends I've made from the world over. As for challenges, not having enough time for all the ideas I have for our future!
There are a lot of challenges ahead for designers, from navigating the post-Covid world to working towards sustainability. Is there anything that you hope will emerge creatively from this time?
For more people to invest in brands that feel closer to their values and what they want to say to the world, and appreciate the patience it takes to support and enjoy slow craft.
See the ZN Ali range online, and follow the brand on Instagram.