Great Outdoors Month is a special celebration of responsible outdoor recreation on local, state, and federal lands and waters. In 1998, President Clinton launched "Great Outdoors Week," and the initiative was so popular that it eventually evolved into Great Outdoors Month (sometimes referred to as Great Outdoor Month).
Since June is National Great Outdoors Month, get a few family-friendly ideas on how to spend some extra time appreciating our wild places. Check out these five ideas for hiking, fishing, camping, kayaking, and geocaching.
1. Take a Hike
Explore a new hiking trail with friends or family. State park websites often have downloadable PDF hiking trail maps, or you can download one of the many trail map apps (such as Hiking Project, AllTrails, or TrailLink). The American Hiking Society's National Trails Day also takes place the first Saturday in June. If you missed National Trails Day this year, you still have an opportunity to take the National Trails Day Pledge by committing to leaving our nation's trails better than you found them.
2. Go Fishing
Learn about which fish species thrive in your local waters and use the Places to Fish and Boat Map to find a nearby fishing spot during National Great Outdoors Month. Summer is a great time to get outdoors as a family and target panfish, like bluegill or sunfish, in a local pond. It's easy to get started freshwater fishing with some basic tackle and gear.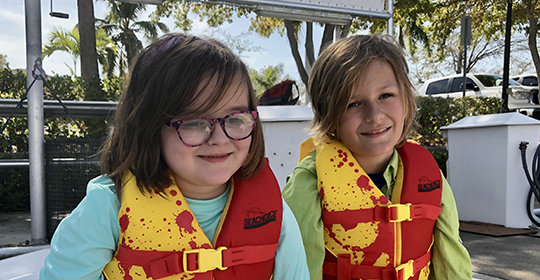 3. Camp Out
Plan a camping trip to one of our National Parks. There are over 130 park units that offer camping. Some examples are Yosemite National Park, Yellowstone National Park, Grand Canyon National Park, Shenandoah National Park, and Hot Springs National Park. You can check with the National Park Service for additional campgrounds within our National Parks.
4. Kayak the Natural Springs
Places like the spring-fed Weeki Wachee River in Florida have blue water, lots of wildlife and a bit of current to make paddling easier – it's one of the top destinations in the state of Florida for family-friendly paddling trips. You can also book a guided kayak trip at Rainbow Springs State Park near Dunnellon in Florida.
5. Go Geocaching
Many national and state parks offer geocaching for outdoor adventurers. Not familiar with geocaching? It's an interactive treasure hunt using hand-held global positioning systems (GPS) devices that can be a great way to learn geography. Find out which state and national parks (or other places near where you live) offer geocaching by checking out Geocaching.com.
Get outdoors this June and take full advantage of all the amazing places you can explore with the family during National Great Outdoors Month.