Travelers coming from green mountain state now must fill out a Massachusetts Travel Form and quarantine, as Vermont has officially been removed from the Commonwealth's COVID-19 "lower-risk" list.
Last week, New Hampshire and Maine were removed from the the same travel list. Vermont was the last of the New England states to be switched over to a "high risk" status. The change in status occurred on Saturday, Nov. 28.
As of Saturday, only Hawaii remains as a "lower risk" state.
Travelers have the option to quarantine for 14 days upon arrival or provide, on request, a negative coronavirus test result taken no longer than 72 hours before arriving in Massachusetts.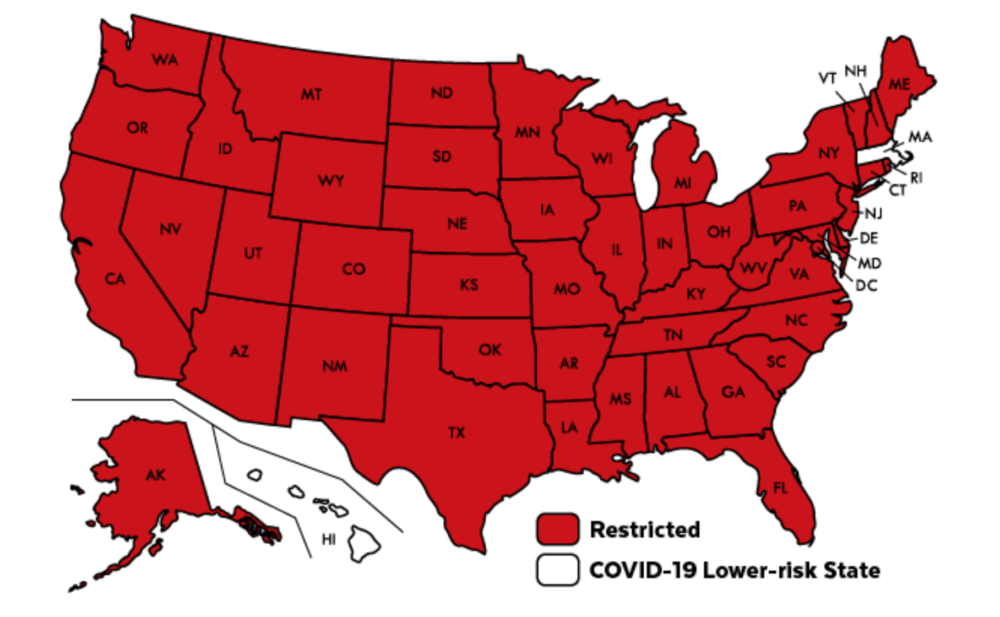 The Massachusetts Department of Public Health says the metrics used consider data over two weeks before changing the travel status of a state.
"One week of data is the standard for moving states into the lower risk category," according the department. "Additionally, the threshold of daily cases per 100,000 residents is 10 (which ensures that Massachusetts' standard is in line with other states)."
For a state to be considered "lower-risk," they must have less than 10 per 100,000 average daily cases and a positive test rate below 5% — this is measured as a 7-day rolling average.