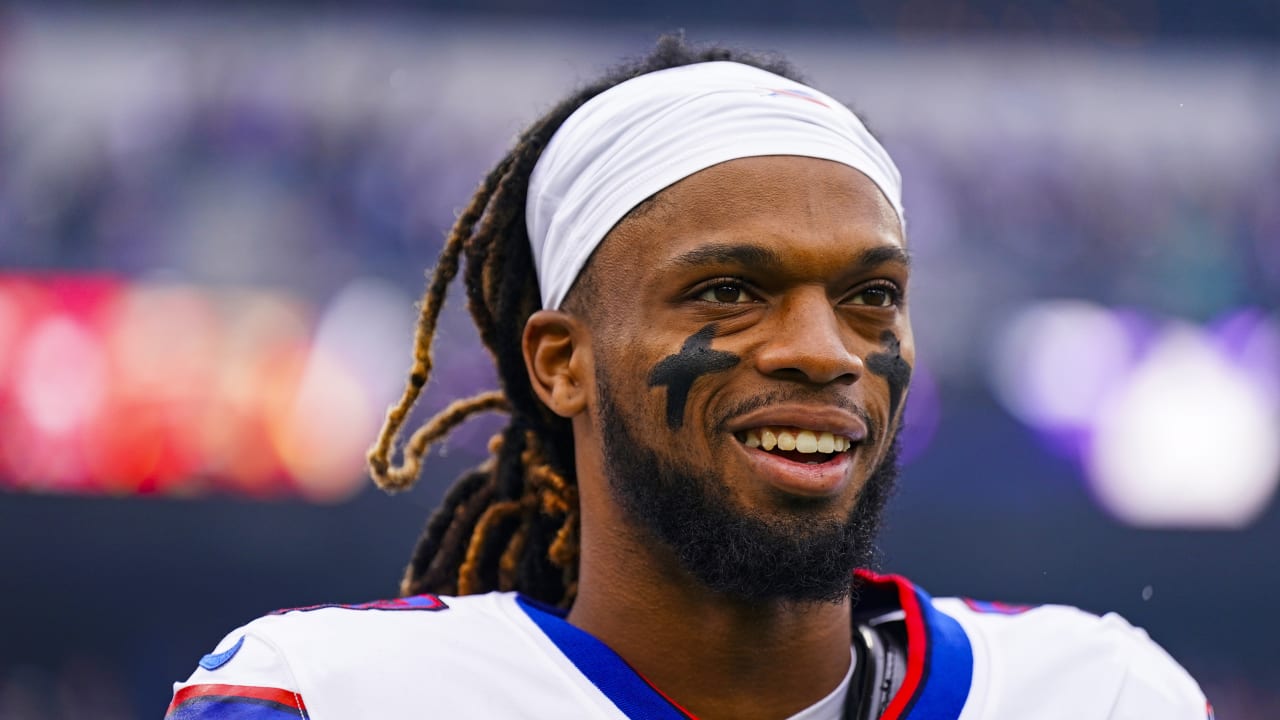 Timeline of events
The UC Health Physicians did their best to give as much detail as possible as to the timeline of events the week, beginning with what happened Monday night and going into Hamlin's current state on Thursday.
"As everybody knows, Mr. Hamlin suffered a cardiac arrest on the field and it was promptly recognized by the Buffalo Bills medical staff, and that allowed for a very immediate resuscitation on the field. He was promptly resuscitated. It did require CPR and defibrillation and at which point he was transported to the University of Cincinnati Medical Center where he was met by Dr. Pritts and the trauma team as well as our emergency medicine colleagues," Dr. Knight said.
"He was managed and resuscitated and worked up in the emergency department, had some additional tests in the ED and in the hospital and then has been managed in the surgical ICU as Dr. Pritts said. It's been a long and difficult road for the last three days, he has been very sick and has made a fairly remarkable recovery and improvement to this point."
Currently, the doctors say it is unclear as to the exact cause of Hamlin's cardiac arrest and will continue to run tests to determine so. They confirmed that Hamlin received one defibrillation and one round of CPR on the field and did not require a second defibrillation or additional CPR once he was in the ambulance or at the hospital.
Upon immediate hospitalization, Hamlin was placed in the UC Health's Adult Level I Trauma Center and put on a ventilator to give him oxygen.
"After the initial event, we were supporting him on the ventilator 100%," Dr. Pritts said.
As Hamlin slowly began to shows signs of improved breathing the following day, the medical team incrementally decreased the amount of air supplied by the ventilator and allowed Hamlin to begin to supply his own oxygen. The goal for Hamlin is to soon be able to fully breathe on his own where he doesn't need the ventilator, though there is no time table on when that may happen.
"When we reach 0% support, breathing tube comes out. And then we define that as success," Dr. Pritts said.
Both doctors explained that the reason there isn't a firm timetable on when Hamlin could be expected breathe fully on his own is because every patient's recovery process is different. That said, they believe Hamlin can make it to that step.
"As long as it takes and whatever you need. And so from our standpoint, we will continue to give him all the support and intensive physician, ICU and respiratory care that he needs. But our goal is to eventually be able to peel that all away, so that he's doing it all on his own," Dr. Pritts said.
Through all of this, the amount of support from all over the country can be felt at the hospital and is nothing short of miraculous.
"All I have to do is look over my left shoulder and I see vigils and posters and well wishers and the food that has showed up at the hospital for the support for the family and for the emergency department and for the surgical ICU team," Dr. Knight said. "The support that's been done to the family. Damar's family has been wonderful. They've been right here. They've been great throughout the entire stay… it's been very powerful."