With the advancement of technology, Millennials and Generation Z have been exposed to ingenious moneymaking ways, which do not involve moving an inch. How surprising this would have been decades ago. Now, even the older generation has taken advantage of the opportunity. Among the many moneymaking avenues for the tech-savvy is survey platforms. And Triaba Kenya has dominated the space; offering paid surveys to people looking to make fast cash. Are they legit? A Triaba Kenya review would suffice to provide sufficient information on its legitimacy and whether it is worth anyone's interest.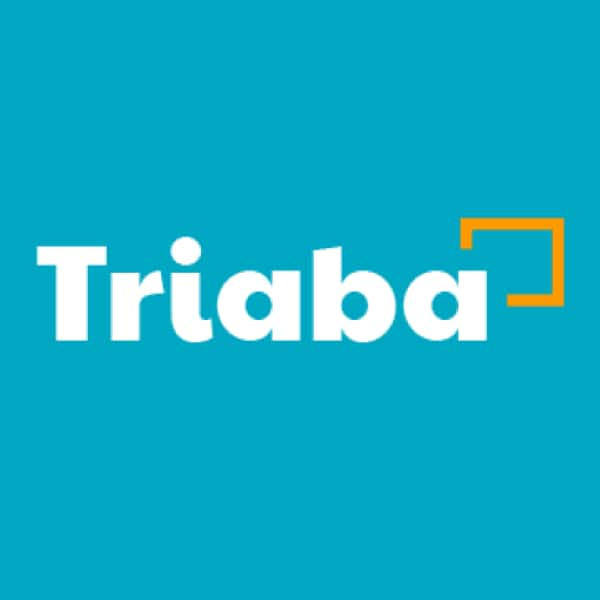 Things are changing as more firms prefer placing their surveys on the internet rather than using the conventional tedious, and time-consuming physical approach. Therefore, on platforms like Triaba Kenya, you can access paid surveys via M-Pesa. And the opportunities are innumerable.
However, considering the recent spike of online survey companies, many are wondering is Triaba Kenya legit? Of course, you wouldn't want to waste your time responding to a questionnaire only to get duped. Everybody wants to earn and paid surveys Kenya makes it easy.
Triaba Kenya review: what is Triaba Kenya?
Triaba is a Norwegian firm that is primarily focused on delivering surveys in collaboration with Cint AB. The organization is affiliated with numerous regulatory and like-minded businesses that help to accomplish its objectives.
Essentially, they create a platform where firms can access an online group of consumers, businesses, and specialist communities through surveys for market research purposes. The organization is also part of Cint insights Exchange that accumulates informative questions from different regions all over the globe to offer transparent insight into the market.
Not only does Triaba conduct surveys in Kenya, but they are also present in more than 60 countries. This business strategy puts them in an advantageous position as one of the most sophisticated survey organizations with an online presence operating in multiple nations.
Triaba is very popular because of its massive subscriptions, which means they are very attractive to firms when it comes to getting out surveys to numerous individuals.
READ ALSO: Yoonla Evolve – How to make $100 a day
How to join Triaba Kenya
Joining Triaba Kenya is very easy. All you have to do is to complete the Triaba Kenya sign up process on their website. You need to visit the site to access the registration portal. Ascertain that you are using a compatible browser.
You are going to fill out some quick questions that will help create your profile. This will be information like your name and email address. After successful registration, you will get a confirmation link sent to your email address to verify your existence.
Once successfully verified, Triaba will ask you a couple of questions to determine your demographic and align your interests with the most fitting surveys in the future. Expect simple and basic inquiries like your gender, location, race, and many more. Once everything is set up, you are ready to access their fantastic collection of surveys.
Every new member receives an invitation right way, but in most cases, I= it happens within two to three weeks after joining. Of course, whatever survey you get will rely on your profile data and the needs of the firm.
READ ALSO: Top 10 sites to make money online in Kenya easily 2019
Earning money on Triaba Kenya
How do I get surveys on Triaba? It's simple – you answer the survey and get paid in your local currency through a digital platform. And the good thing with Triaba Kenya is that you can access paid surveys immediately you complete the sign-up process.
According to any Triaba Kenya review, many surveys take between ten to fifteen minutes to complete. You are going to get innumerable topics based on the preferences picked from your foundation survey.
Participants can earn up to $3.25 for every paid survey online, and they can cash out once it has accumulated to $10. Therefore, members do not have to wait for a long time before accessing their funds.
Easily access surveys via the mobile platform
How do you answer surveys and get paid? If you are looking for a more efficient way of earning money through paid surveys, then the Triaba Kenya app will help you a lot. The capability of taking surveys while on the go is an integral component of every survey website. The application brings all the functionalities of the online platform to every handheld gadget. Also, it gives access to more surveys.
You can download the OpinionApp from the Google Play Store and start getting tips for survey competitions. Fantastic, right? And if you are looking to redeem some cash that you have already earned, withdraw via PayPal.
READ ALSO: How to make money with your phone in Kenya
Is Triaba panel legit?

You have probably checked out numerous Triaba Kenya reviews looking for the platform's credibility. Without a doubt, Triaba Kenya is a legitimate platform for providing paid surveys. However, that does not necessarily mean that it will be worth joining for everyone.
One of the most significant advantages of the survey platform is that it is free to join, easy to utilize, and you get paid through PayPal. Unfortunately, if you are looking for a joining bonus, you better look for another survey platform to join.
What's the people's verdict?
Many subscribers that have a Triaba Kenya review out there probably on one of the numerous social media platforms have diverse opinions. The general perspective is that everything is looking great and that the platform is an excellent avenue for making extra income online.
However, many feel that they ought to provide more surveys and better earnings opportunities in the future. The current 1 to 7 surveys per month quota are not sufficient for many members that are looking to make more money.
Online survey platforms are amazing avenues for Kenyans that want to increase their earnings. Nonetheless, before accessing any service provider, you ought to make sure that they are offering legitimate services. That is why this Triaba Kenya review is very important for any interested individual.
Subscribe to watch new videos
READ ALSO: