An ad featuring Travis Barker's daughter has been banned in the U.K, amid complaints that she had been inappropriately portrayed in a sexual nature.
Alabama Barker, 16, was unveiled as a brand ambassador for the fashion brand PrettyLittleThing on June 1, in an ad for its Y2K Edit clothing collection.
Text on the ad read that customers could "channel that teen dream realness with barely-there micro mini skirts," alongside Alabama Barker, whose mother is Shanna Moakler, posing in apparel from the brand.
According to the Advertising Standards Authority (ASA) in the U.K., the image showed her sporting a low-cut short dress and high heels while spraying a water hose. She was also shown wearing a short dress while lying on a bed as she posed as though she was taking a phone call while licking her lips.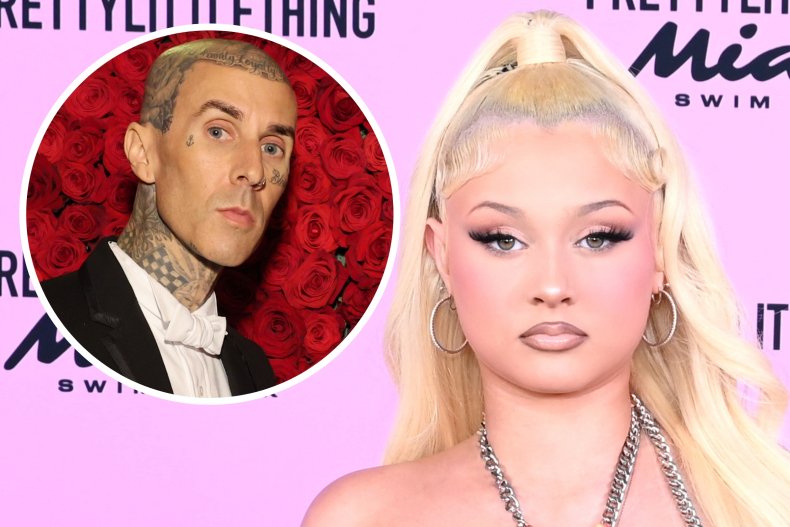 "Further images showed Ms. Barker in a short V-necked dress clutching her chest with one hand, and posed with her leg bent wearing a mini skirt and knee-high boots," according to the ASA. "An image of an open mouth with the tongue hanging out also featured."
The ensembles were among several that Alabama Barker had posed in for the popular brand.
However, there were soon complaints about the campaign, amid questions that the ad had breached the U.K.'s standards, with the charge that somebody under the age of 18 was being portrayed in a sexual manner.
According to the ASA, PrettyLittleThing responded to the complaint by confirming that Alabama Barker was 16 years old at the time of the photoshoot for the ad, and that she had been recruited because their customer based is primarily aged between 16 and 24.
Further, the company characterized its Y2K brand as "girly, colorful, fun, and playful," and said that there was no intention to sexualize the teenager.
The company disagreed that Alabama Barker had been portrayed in a sexual manner in the ad campaign, and pointed to her Instagram account, where they said that a number of her photos on the platform show her posing in a similar style.
It was also argued by the brand that some of the poses—including ones showing Alabama Barker with her mouth open—are popular with many young media users, and that Alabama Barker was talking to the photographer in some of them.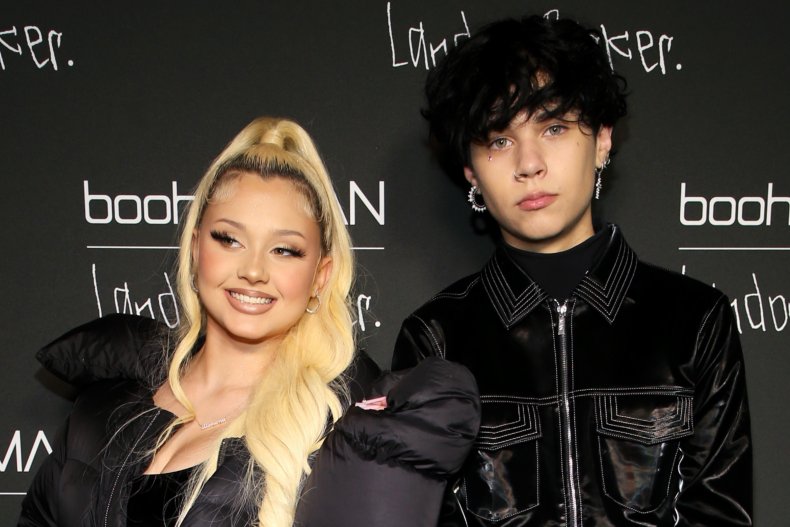 Images that showed her sucking a lollipop and spraying a water hose were all to fit in with the "playful and girly" aesthetic, according to PrettyLittleThing.
Despite the company's assertions, the complaint was upheld, with the ASA citing an advertising code that "marketing communications must not portray or represent anyone who was, or seemed to be, under 18 in a sexual way."
The ASA continued: "We noted that Ms. Barker was shown in a number of different outfits and wore items such as a tight-fitting short dress, a low-cut short dress that revealed her breasts, a corset top, mini skirt and knee-high boots.
"We considered the clothing to be revealing. We also noted that Ms. Barker wore sunglasses emblazoned with the text 'THAT'S HOT,' which we considered to be a reference to sexual or passionate feeling."
"We considered that a number of her poses were also likely to be considered as sexual," the ASA went on. "In several images, Ms. Barker was shown lying on a bed and in one of them she was licking her lips in a sexually suggestive manner.
"Several of the images in which she was wearing a mini skirt involved Ms. Barker crouching down, or bending her leg, which accentuated the prominence of her upper thighs, to the extent that her buttocks were almost visible."
In giving its ruling, the ASA said: "The ad must not appear in its current form. We told PrettyLittleThing.com Ltd. to ensure future ads did not include images that portrayed or represented anyone who was, or seemed to be, under 18 in a sexual manner."
Newsweek has reached out to representatives of PrettyLittleThing and Alabama Barker for comment.