What you're currently reading says so much about who you are—but might it also say something about how you dress? We rounded up five of the books we are most looking forward to this spring, and paired them with our favorite runway looks. Because you can only look to Joan Didion for inspiration so many times.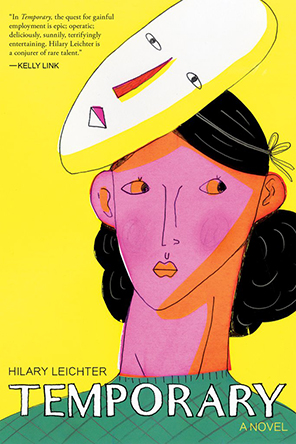 Temporary by Hilary Leichter
In this experimental and very of-the-moment novel, the unnamed heroine is a temp who takes part in a gig economy like we've never seen before—she fills in for a CEO at a big corporation, works as a pirate on a ship, and even spends time on a rock as a human barnacle. She is basically a shape-shifter (for pay!). Leichter gives no details about her narrator's appearance—given that she is basically replaceable, it seems her physical details barely matter in the world of the book. Nameless cogs don't warrant much description, and so she remains a visual mystery.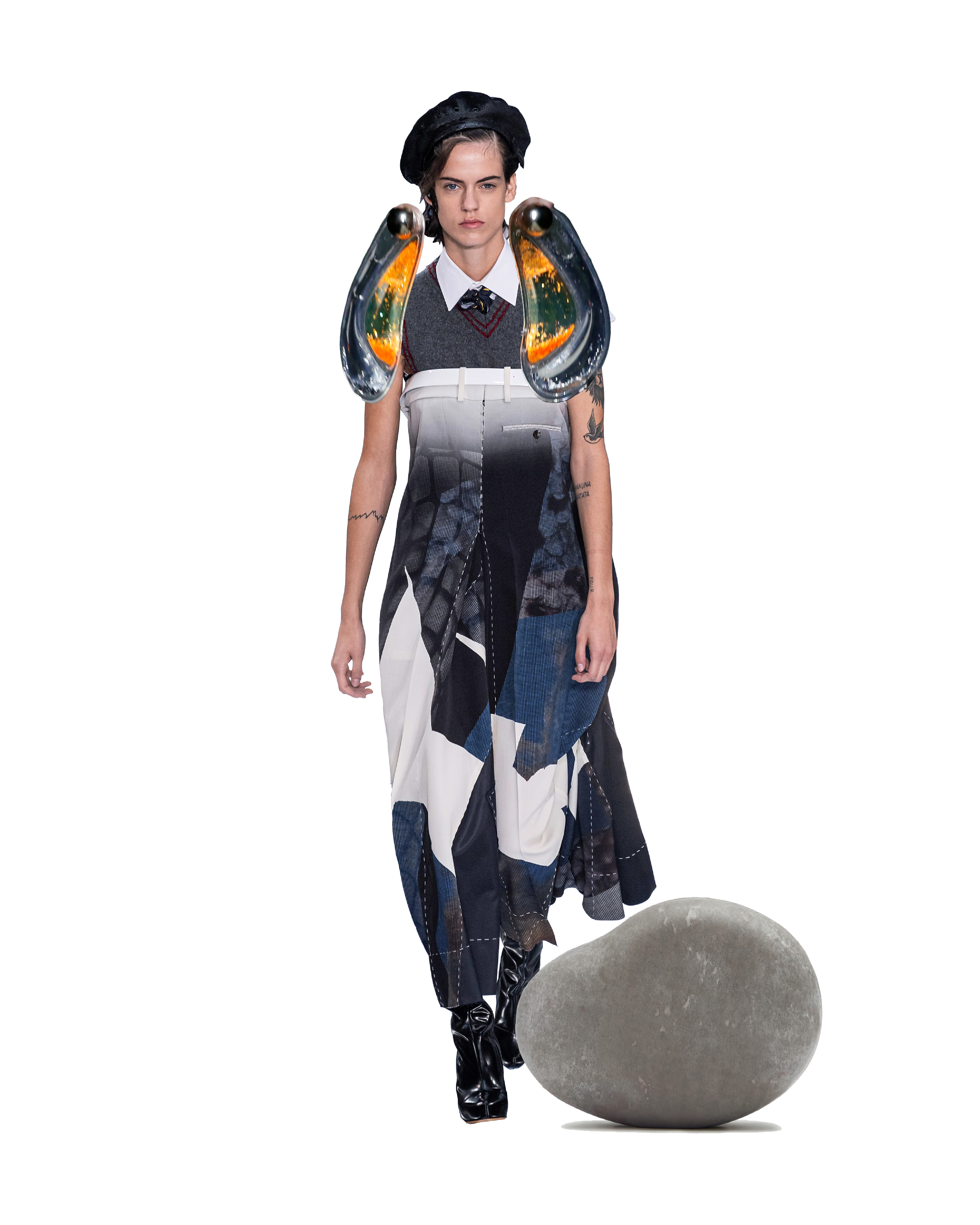 Of course she would be dressed in Margiela. Who else would be better suited to outfit a faceless hireling in such a shifting economic climate? (And what other brand intrinsically understands the value of remaining a visual enigma?) Full look by MAISON MARGIELA, earrings by CHRISTOPHER KANE, bag by BOTTEGA VENETA.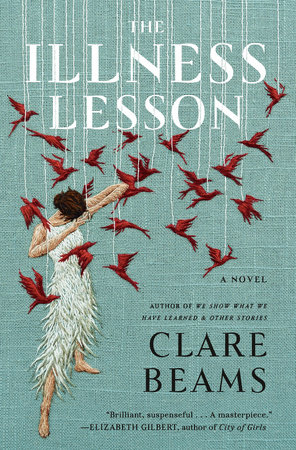 The Illness Lesson by Clare Beams
Massachusetts, 1871. Samuel Hood, an idealistic but careless philosopher, has taken it upon himself to create a school for teenage girls: "Imagining the girls themselves as a kind of beautiful clay: dense, rich, formless, and waiting for him." His daughter, Caroline, is set to be the literature teacher, already having been "molded" by her father. Educated, yes, but at nearly 30, she is of spinster age, and like any other thirty-something, she is yearning for a full sexual life. The school opens, the girls fall ill, the men propose questionable treatments, and so Caroline must fight and rebel against everything she knows.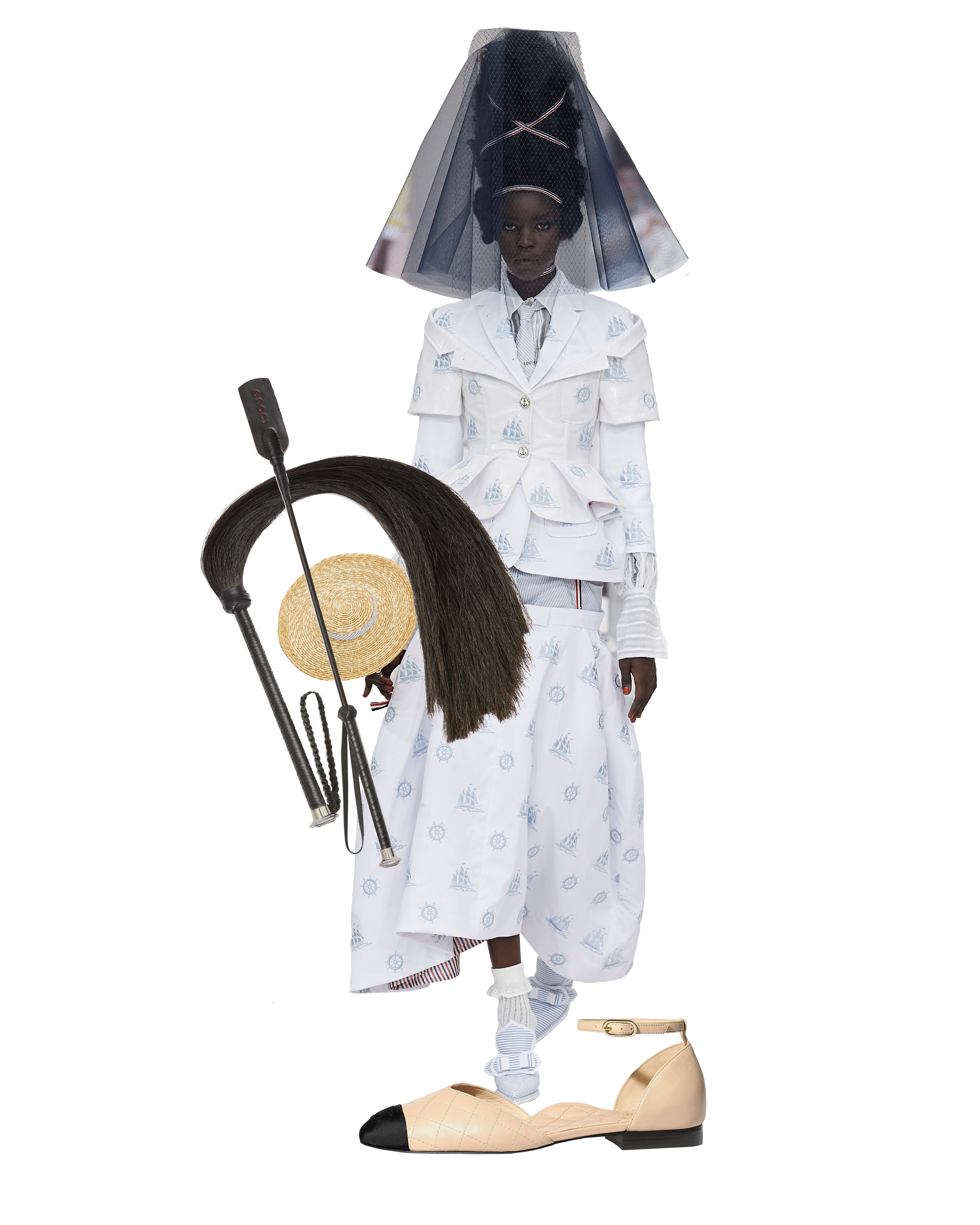 Thom Browne's cage skirts, exposing playful layers of boxers underneath, hint at both an unraveling and a woman who has never let the world stop her from getting what she wants. Full look by THOM BROWNE, whips by GUCCI, shoe by CHANEL.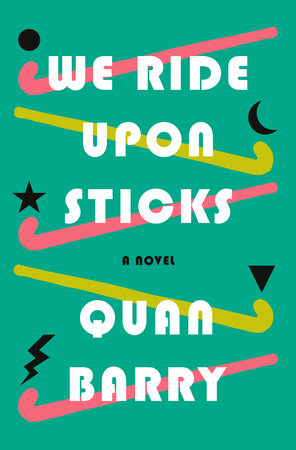 We Ride Upon Sticks by Quan Barry
The narrators of this book, told in the first-person plural, are all 11 members of the Danvers Falcons, a high school field hockey team near Salem, Massachusetts. As regular teens who just happen to live Salem-adjacent in the 1980s, the girls naturally dabble in witchcraft. There's Sue Yoon, who bucks the "good Korean girl" stereotype by constantly dyeing her hair different Kool-Aid hues; goalie Mel Boucher, whose hickey from her girlfriend seems to shine and glimmer on its own; Little Smitty, who is barely five feet tall but who smokes cigars while the other girls smoke Parliaments; and Jen Fiorenza, whose bangs are so violently teased that the top of her head is referred to as the Claw, a force of nature unto itself that grows more and more sentient as the novel progresses.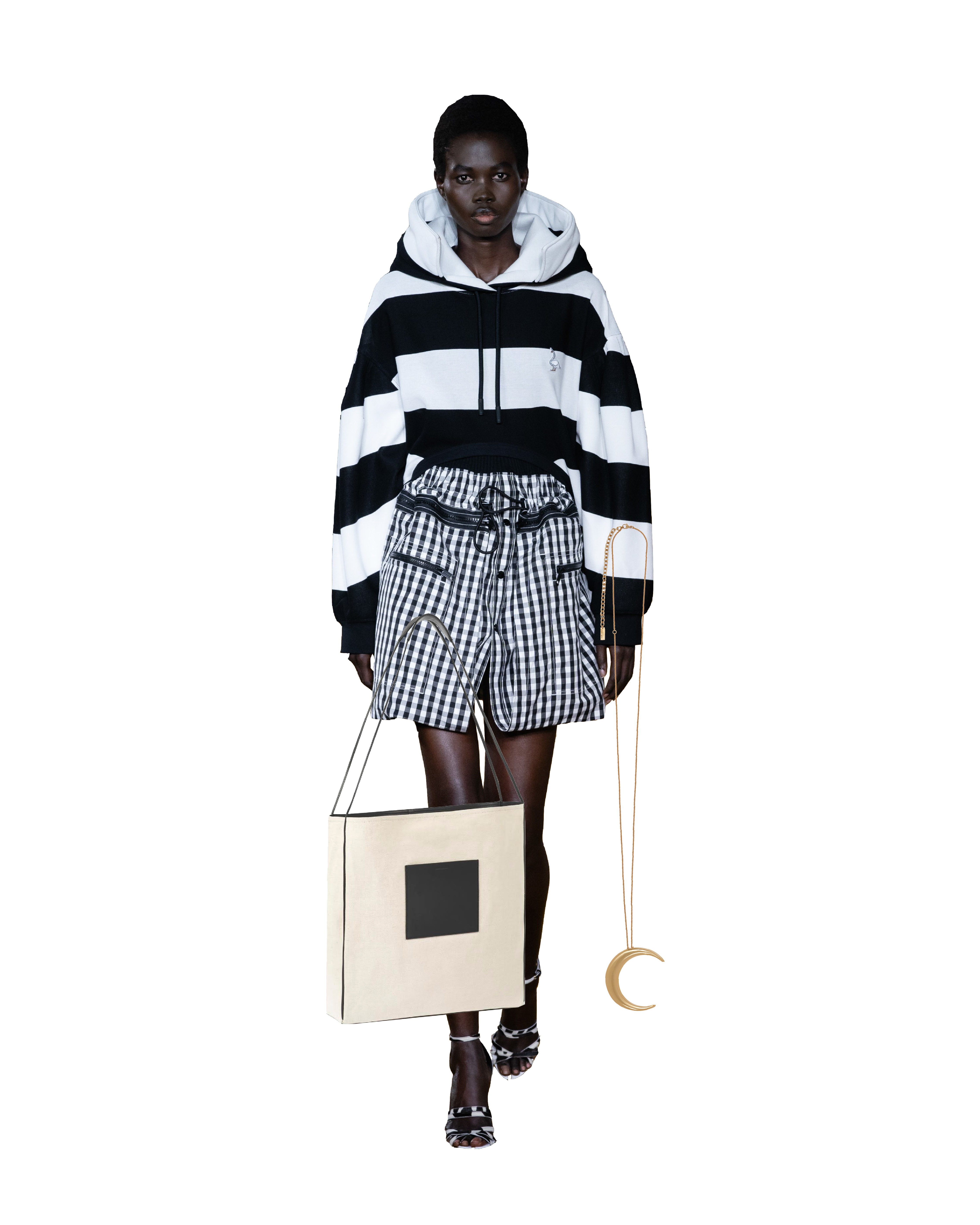 There was a sporty vibe to Burberry this season, but there's always a witchy vibe to Riccardo Tisci's visions. Full look by BURBERRY, necklace by SAINT LAURENT, bag by JIL SANDER.
Uncanny Valley: A Memoir by Anna Wiener
It's the early 2010s, and a 24-year-old Anna Wiener leaves her job as a New York City publishing assistant and moves out West to find a higher salary in the burgeoning tech industry. Once there, she sheds her "dressing to please other women" wardrobe to wear company logo T-shirts and flannels, like the tech bros who care only about efficiency. The more she settles in to a milieu in which uncouth coding nerds can become billionaires overnight, the more unregulated and chaotic the tech world seems.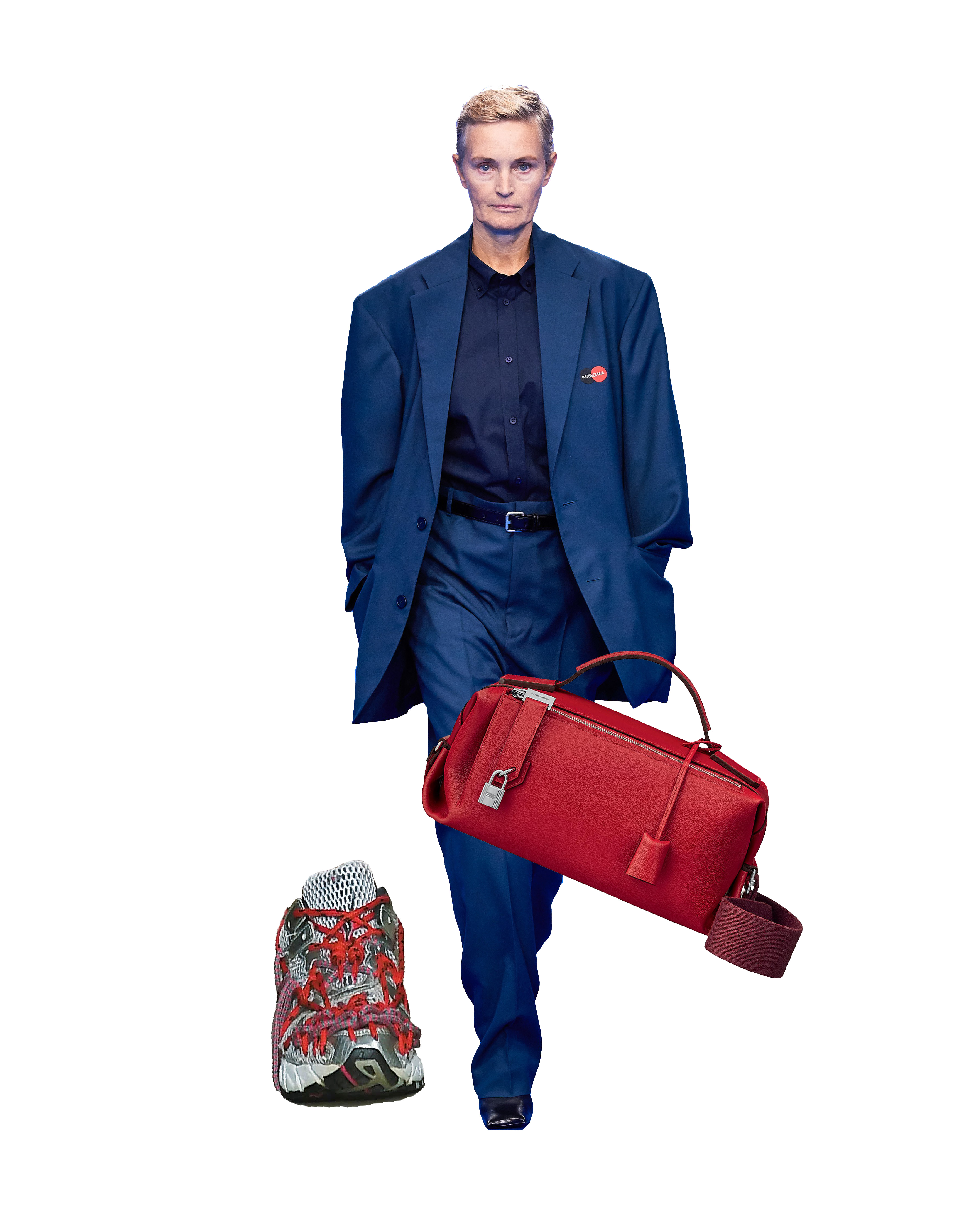 No one has done more to elevate the bad-fashion aesthetic of square toes, windbreakers, and baggy jeans quite like Demna Gvasalia at Balenciaga, who has produced his own version of the fashion uncanny valley in the process. A no-brainer. Full look by BALENCIAGA, bag by HERMÉS, shoes by ROKH.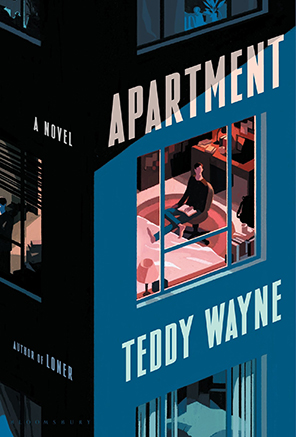 Apartment by Teddy Wayne
New York City, late 1990s. You can still smoke in bars and visit the downtown haunts of legendary writers and musicians. Our unnamed narrator is 24 years old, a pretentious yet lonely Columbia MFA student with a cushy apartment in Stuy Town filled with the books of great dead white men. He struggles to find his voice in his writing. Billy is a classmate from the Midwest who knows less about the accoutrements of writing, but is a real-deal writer. He moves in with the narrator, and as their epic bromance builds and then falters, it becomes clear that class is a greater divide in their relationship than either of them would like to admit.
The Y2K era was all about imagining the future, something Virgil Abloh continuously explores in his work. While the narrator would be outfitted in one of the all-white looks from the finale—complete with multiple Vuitton bags attached at the chest. Full look by LOUIS VUITTON, sunglasses by SAINT LAURENT, bag by MARNI, gloves by OFF-WHITE.