+
–
Table of Contents

Know your bushcraft basics
Before you venture into the wild, there are some basic bushcraft skills you need to know. Being able to master these skills beforehand will not only make your trip more enjoyable, but also come in handy if you ever find yourself in an emergency situation.
Fire – It may seem basic, but you will need to be able to make a fire without a lighter or matches. You can't count on having matches, and what if they get wet? A fire can keep you warm and make non potable water drinkable. You should always carry a firesteel and some dry tinder with you into the bush. I saw a few years ago that if you pack tinder, like cotton balls, some matches and whatever else you can fit into an Altoids box, it makes a great firestarter kit to carry in your pocket.
Water – You can survive without food for a lot longer than you can without water. If your bushcraft game is strong, you can find water quickly. Remember to either boil it, or have some kind of filter, like a Lifestraw, to keep your water safe to drink.
Pack right – Let's face it, you're not going off into the bush with just a knife and a few items, unless you really want to. Most of us would have a backpack with our essential gear. You don't have to be Naked & Afraid. However, you don't need to pack more than you really need to enjoy the adventure. And you need to think about your usage, too. Pack efficiently by making the things you use the most, and the emergency items, like a first aid kit, easy to get to. You don't want to have to dig to find anything.
Knots – One of the bushcraft skills some overlook is learning how to tie basic knots. The sheepshank knot temporarily shortens a rope. It is made by making a double loop in the rope and tying a half hitch at each end. It can make a rope stronger at its weakest point, and can help secure something, like a tent or shelter. The fisherman's eye knot makes a strong loop end, and is a good knot for securing something.The fisherman's knot connects to lines together.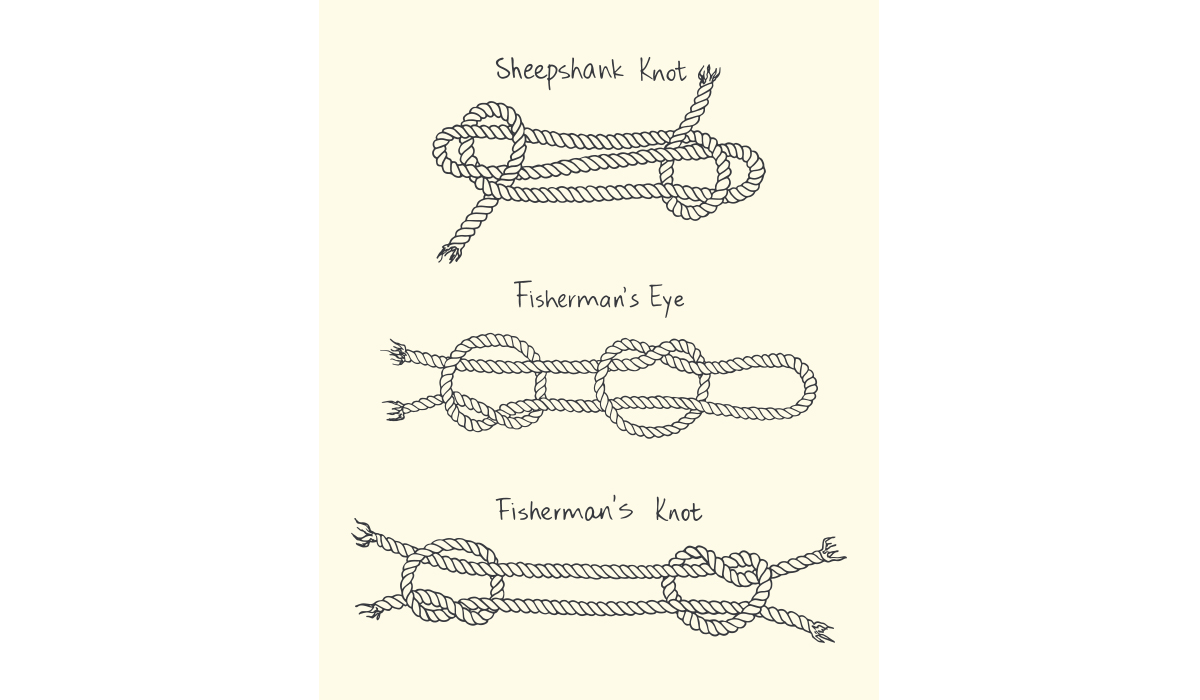 Rope – Of course, you have to have rope to tie those knots you now know how to do, so that should be an essential part of your kit. Small-diameter nylon rope is great for just about anything you can come up with. It can also be used for climbing, as long as the weight capacity is strong enough. There are many small-diameter climbing ropes that have multiple purposes. You can also add some space-saving paracord to your kit. An important bushcraft skill is to know what a rope can do, and what it can't.
What is a bushcraft knife?
A knife that will work for bushcraft must be sturdy, well made, and be designed to perform many functions. The blade should be sturdy, but not be overly thick to impede use.
What should I look for in the best bushcraft knives?
The main things for the best bushcraft knives are high-quality steel that holds and edge, a reasonable length for multi-use, and a well-designed handle for comfort and grip.
We are committed to finding, researching, and recommending the best products. We earn commissions from purchases you make using the retail links in our product reviews. Learn more about how this works.