Sarah Jessica Parker's
Sex and The City
character Carrie Bradshaw and her line 'No New Yorker in her right mind would ever wear one (
scrunchie),' may have influenced generations of women to sort of think of

scrunchies

as 'uncool' and 'less fashionable', but the Gen Zs and a certain section of millennials, are in love with this '90s hair accessory. The good and 'not-so sophisticated'

scrunchies

have undergone an uber chic and trendy makeover and are now back with a bang!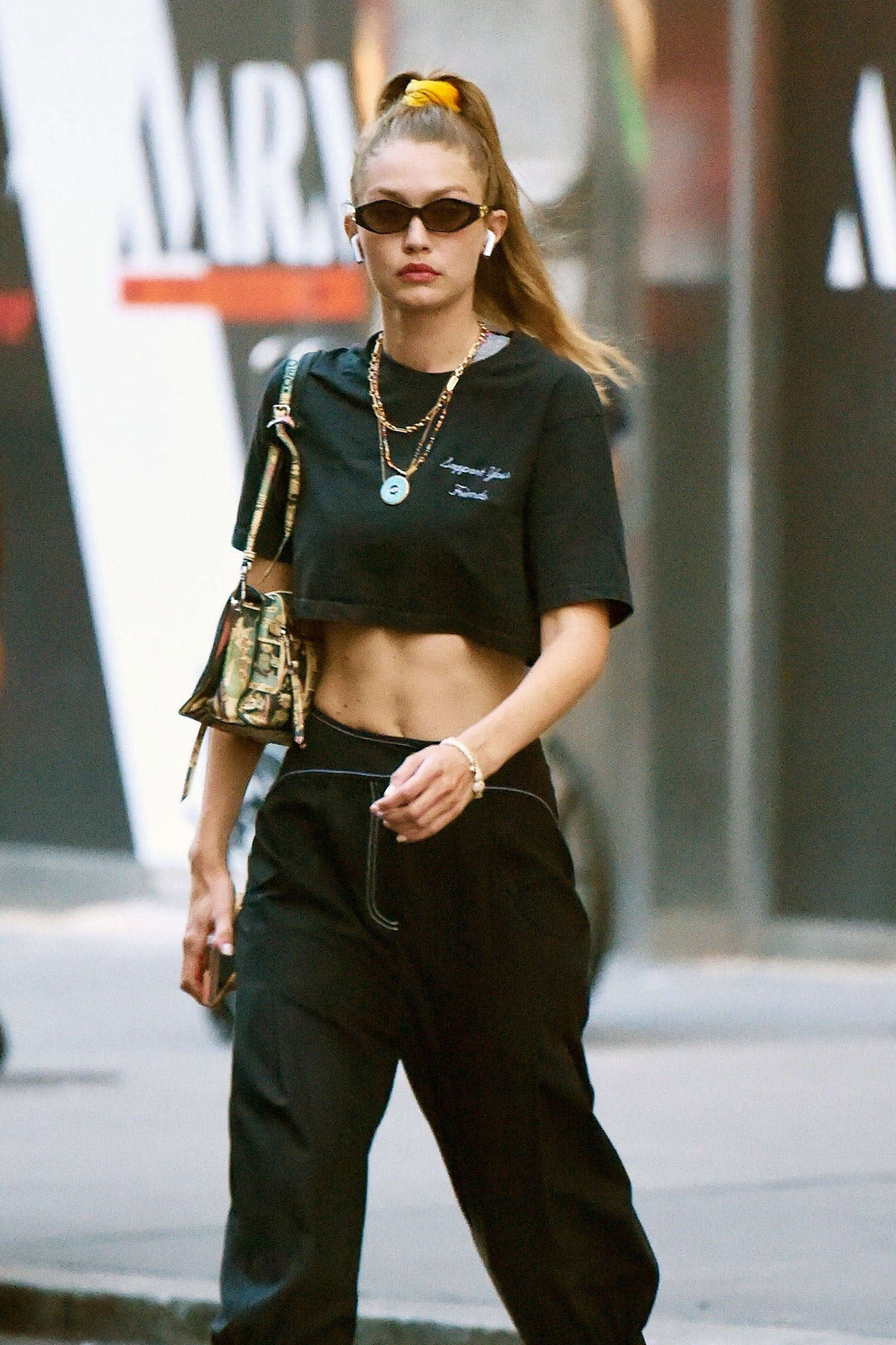 Gigi Hadid rocks a yellow scrunchie as she steps before her pregnancy
Pic. AFP
Even as celebrities like Bella Hadid, Gigi Hadid, Kim Kardashian West, JLo Hailey Bieber among others, are sporting the now 'not uncool' hair tie, several Instagram pages are dedicated to these humble hair accessories myriad colours, sizes, and prints. Can we forget Lizzo's fancy rhinestone embellished scrunchie costing $99, sported at 2019 VMA?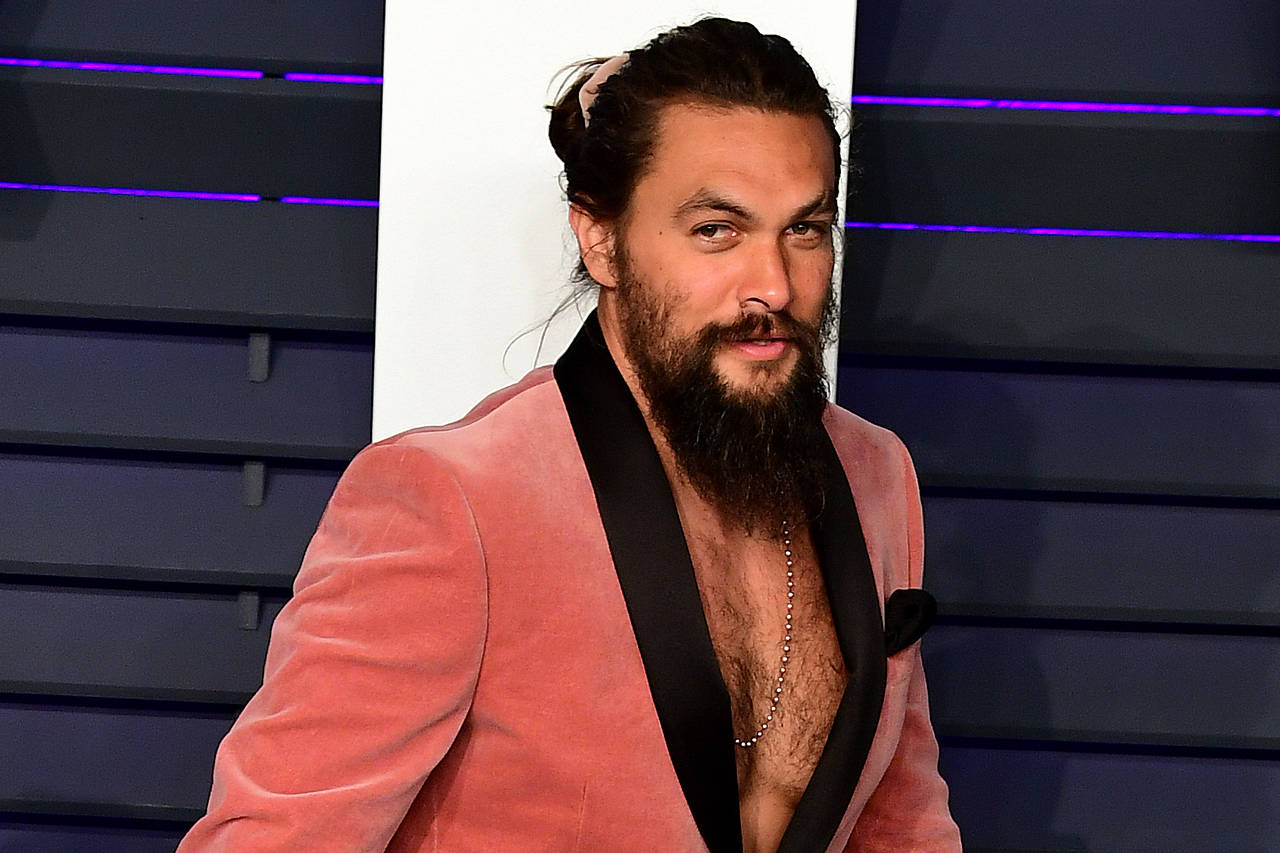 Jason Momoa sports a pink scrunchie, matching his suit at a red a carpet event
Pic: AFP
"
Scrunchies are the 2021's biggest trend in hair accessories. They appeal to those who have a thing laid back style and are game for '90s nostalgia and '20 chic. The retro-looking hair tie which has gained popularity among the teen and the 20-year-olds is being loved stretchy, puffy twisted fabric and how these really stretch and pull your hair too tight," says stylist and fashion consultant Karishma Singhal from Pune.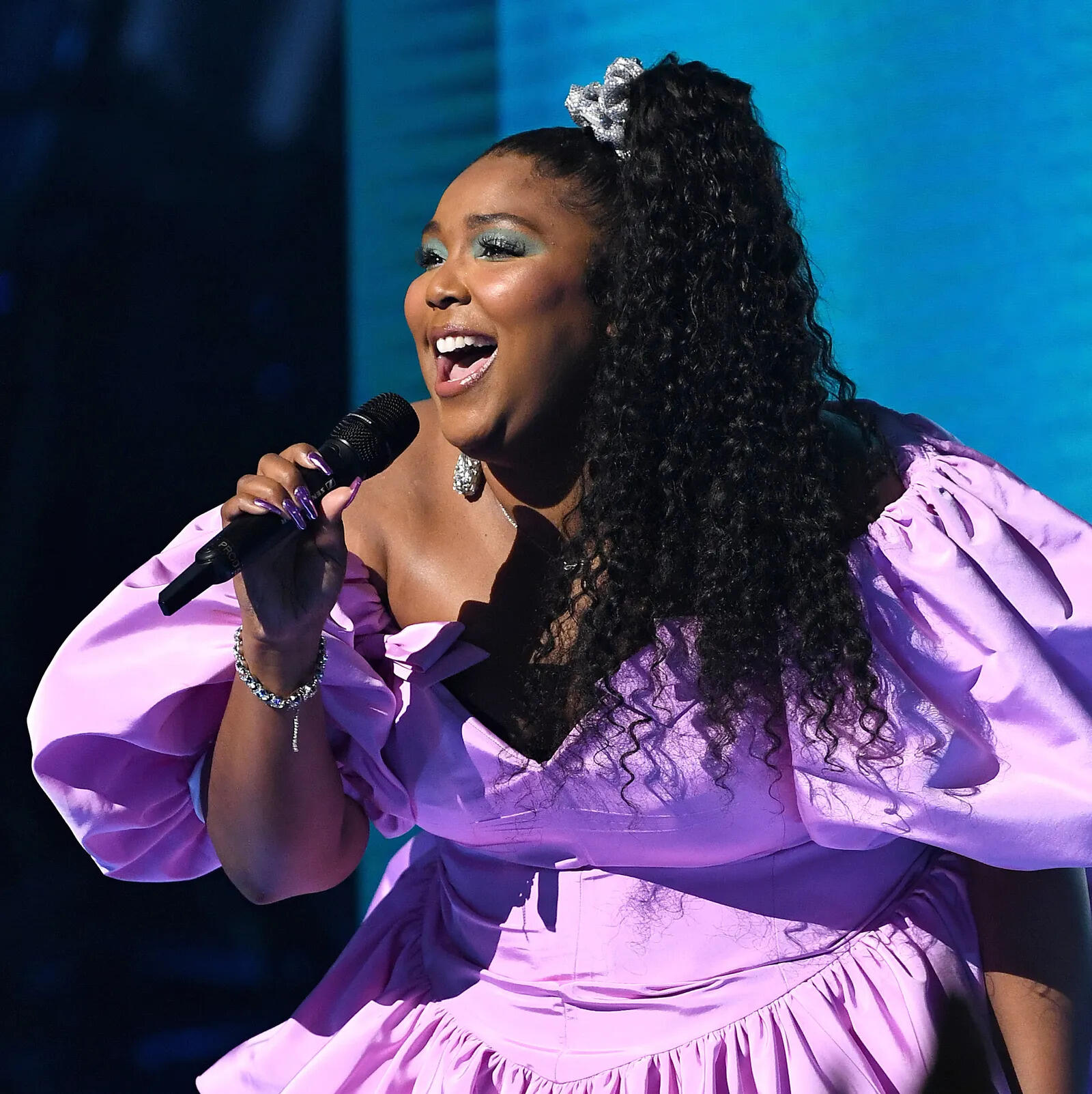 Lizzo at 2019 VMA in a side-pony decked up with bejeweled $100 scrunchie studded with rhinestones
Pic: Getty Images
While you can find a regular
scrunchie for around Rs 50 at any store, brands like Goop ( by Gwyneth Paltrow) and Balenciaga have given them a luxe makeover. Aanchal Arora, who along with Sachin Gupta, who owns Bewitched
Scrunchies India, says scrunchies today are available in satin, silk, organza, polyester, crepe, cotton, chiffon, and chiffon fabric.
Anchal's scrunchies:
"Knot
scrunchies, one with ribbons, those in double layers and even zipper scrunchies are in vogue," says Aanchal, adding, "Scrunchies can be worn with kind of outfits, doesn't matter whether you are going for Western wear or a desi attire. However, you need to choose the right type of this hair tie for each look. You can pair a satin one with Indian wear and cotton or velvet one with casual outfits."
Scrunchies in polka dots, floral prints, graphic prints, tie and dye, leopard prints are a hit among Gen Zs. "The hair accessory is also having its moment because they are often made with leftover fabrics and designers are finding it is a convenient and cool way of going sustainable," says designer Kavita Gadgil from Delhi, adding, "They make for a cool accessory to be worn on your wrist. Just pick a few of them in pop colours and flaunt them like bangles."
What's interesting is that these hair ties have got a handicraft twist, too. Many designers are making sustainable hand-woven and hand-printed fabrics. Pune based Janhavee Joshi and Gandhaar, who own Bandhja, is being loved for offering a desi version of these accessories, by making them in ethnic prints. "I only do cotton, linen and kota
scrunchies, despite the satin and velvet being the most in-demand. Some of the varieties that we are making include ikkat, kalamkari, block prints, indigo etc," says Janhavee.