shop

Simple, elegant and versatile
Published 19.11.21, 08:39 AM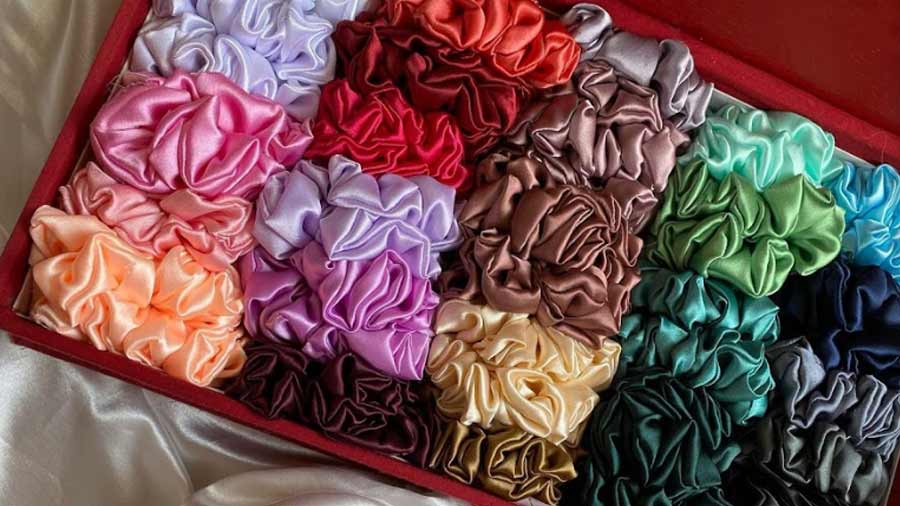 Scrunchies seem to be the internet's new favourite accessory, and with good reason. Apart from contributing to better hair health, they can also be styled with multiple outfits and are surprisingly easy on the pocket. Be it a high ponytail, or a low bun, or even just casually slipped around your wrist, a scrunchie promises to add that dash of chic to your attire. 
The satin crunchies from Seychelles Store tick all the right boxes. Not only are they reasonably priced, but are also made out of good quality fabric and come in a variety of attractive colours — be it mellow pastels or darker hues. If you're bored of the solids, go for their printed options for a bit of extra spunk. The scrunchies are also available in various combos, making them the perfect gift for friends who adore their tresses. 
Apart from scrunchies, Seychelles Store also sells anklets, bracelets, chains, ring sets and other accessories. Browse through the store or place your order on their official website. 
– Upasya Bhowal