Today, Ritz Herald will get to know the classic young man of cool style, who is a successor in many fields. Mathias le Fèvre is the young man we are talking about. With striking facial features and style on the highest level, he is becoming one of the hottest guys in the men's fashion circles right now.
This Danish gentleman has worked as a creative director & model for world-famous brands at the age of less than 25 years; Ralph Lauren, Joshua Kane, Hackett, and The Rake. And if that wasn't enough, world-famous tailor and Savile Row legend, Gieves & Hawkes, also seized him as their first-ever ambassador of style.
Here Mr. le Fèvre talks to us about his style and quarantine hobbies, his favorite tailors, and all the things that have influenced his unmistakable dress sense.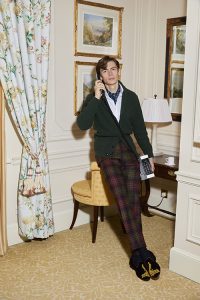 At what age did you start wearing suits?
I started working at a rather young age. I got my first job at 12 and when attending business college at 16, I took the leap and set up my first business. In short; a business selling building materials online. It was a major responsibility to take on as a teenager… probably too much when I think about now, it was days of sneaking out of tutorials to take client calls and skipping lectures to have meetings with suppliers. Somehow I made it all work, satisfying marks and the business is still growing today. Tailoring arrived in my life for its functionality, became a passion, and is now, essentially this journey, is what fostered my sartorial obsession. I quickly learned that you have to dress as you want to be addressed. Growing up in Denmark I was. It used to wearing a school uniform. I had to educate myself on the rules of tailoring through books and online style blogs.
Who's your biggest style inspiration?
I am constantly inspired by individuals that follow through social media, the books that I read, and even while strolling the streets of London. However, I must say that my biggest source of style inspiration is movies. Nothing beats a well-written film with a great classic wardrobe. My favorites include; The Talented Mr. Ripley, The Grand Budapest Hotel, The Thomas Crown Affair 1968, Rocketman, (…)
Which is your favorite suit?
My favorite and most recent suit is a vintage number by Tommy Nutter that I recently acquired. The rebel tailor that arrived on Savile Row in the 70's and introduced a new take on traditional suiting; flared trousers, a strong roped shoulder (also known as the pagoda shoulder), etc. I'm a big fan. The piece that I got my hands on is a late 90s double-breasted summer suit, part of his very few Ready-To-Wear collections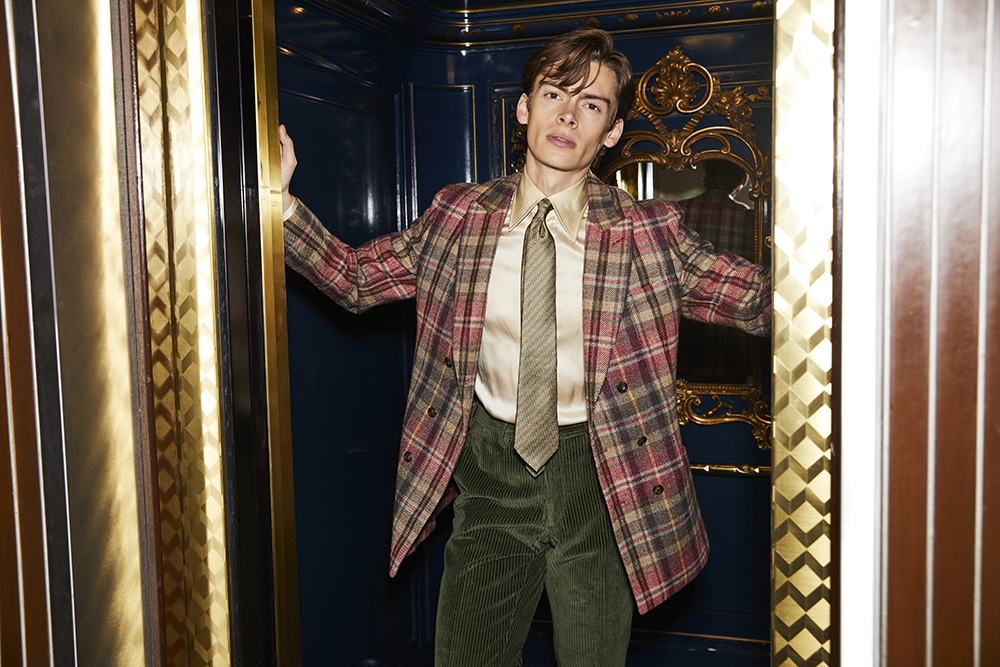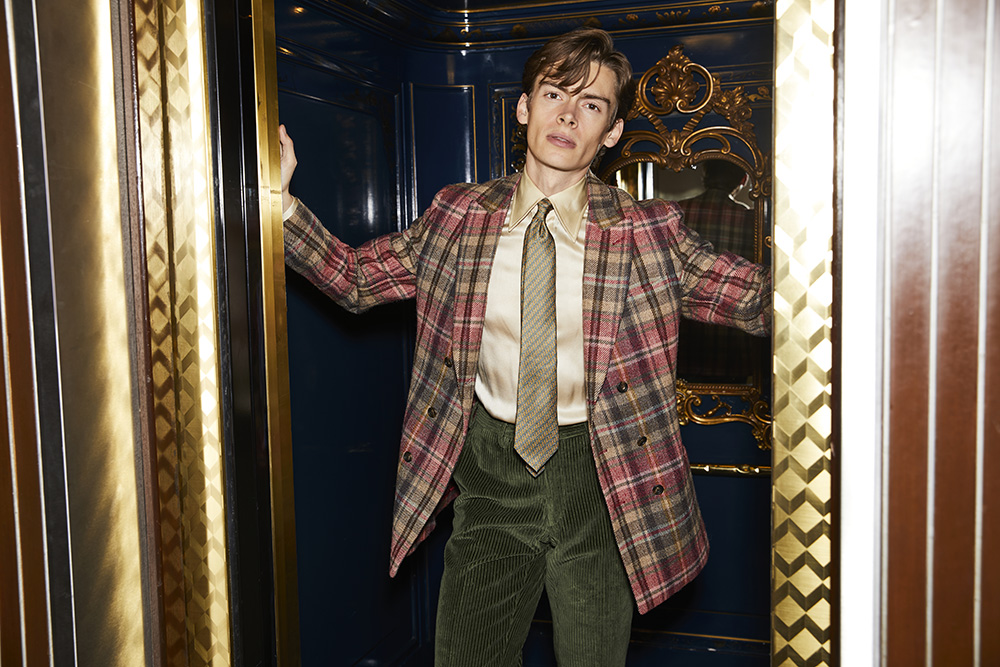 3 best shops for menswear?
For suits, I mostly use tailors offering made-to-measure or bespoke services; Edward Sexton, Gieves & Hawkes, and Orazio Luciano.
New & Lingwood: Jeremy Street's ultimate dandy outfitters. Originally known as a shirt maker, N&L have expanded their range of products over the past decades and now offer a stunning selection of colorful knitwear, bold tailoring, and sharp accessories.
Richard Gelding: Located on Mayfair's North Audley Street this menswear shop presents a sharp seasonal edit from some of my favorite brands including Ring Jacket, Lardini, and Canali. And I can't forget to mention that they also stock my go-to shoes from Carmina Shoemaker.
Anderson & Sheppard: Just off Savile Row on 17 Clifford Street you will find the renowned tailor's ready-to-wear shop. This is where I go for knitted vests, neckerchiefs, and casual travel jackets.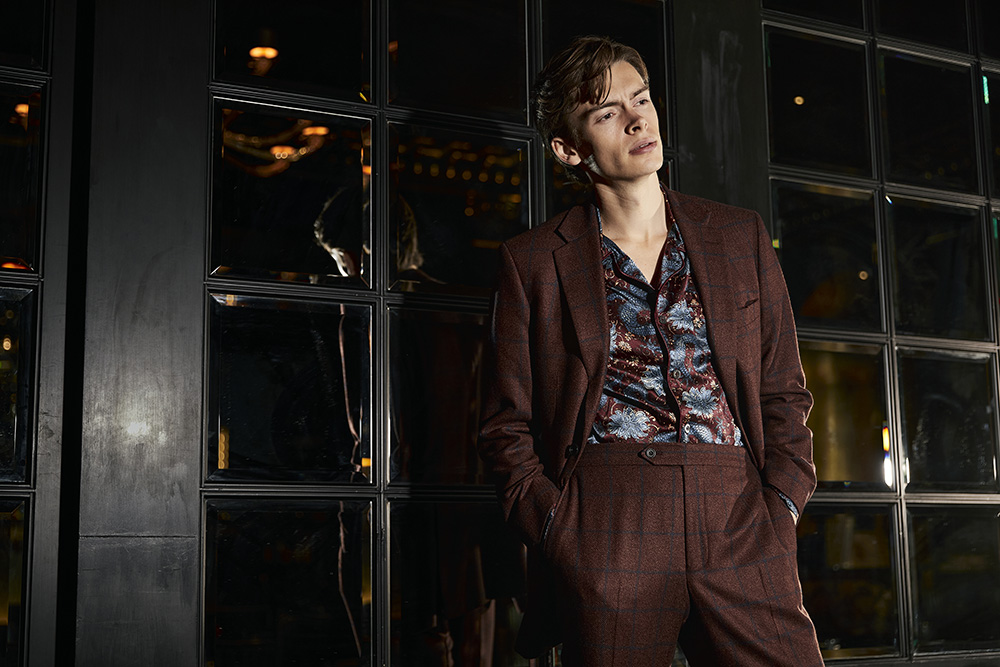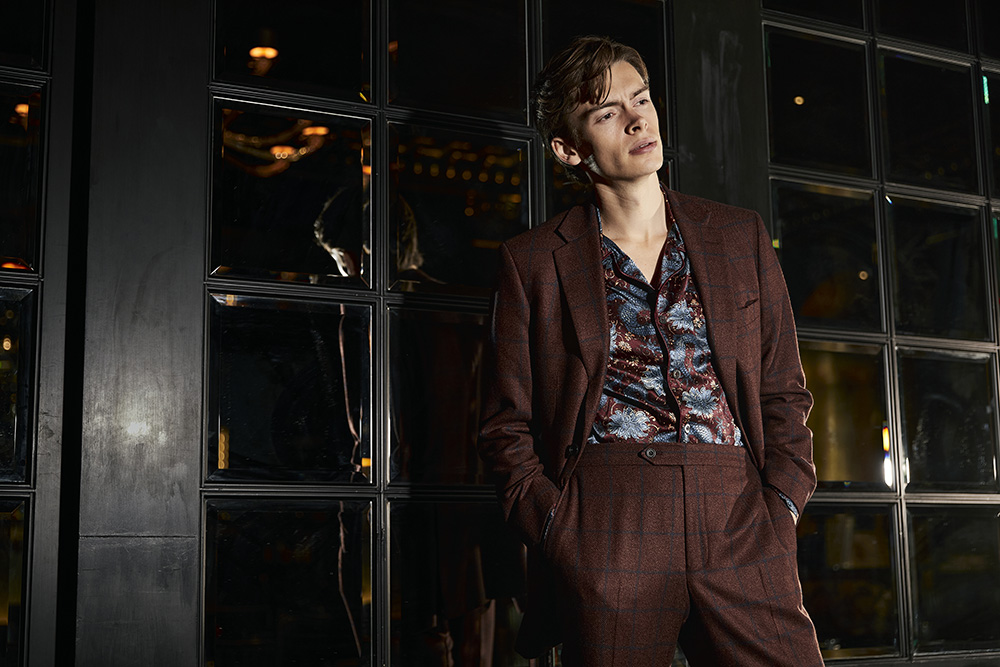 What do you do during quarantine?
Most of the modeling industry and content creation have been put on hold due to Covid-19, so I have been catching up with my administrative work. I have also challenged myself to learn how to use my grandfather's old Rolleiflex camera. It is at least 60 years old and has so far served as a museum piece in my living room. I have picked up a few film roles and started shooting, so far it seems to be working well. But I struggled to find a developing lab the is still open, so I will also be trying to develop the films at home in my bathroom.
Other than experimenting with film photography, I have also started a series called #StayHome Sessions. The show airs every week on Instagram Live where I host my industry friends, craftsmen, and artists to check on how they are getting on during this difficult time. The purpose is to get to know their story better, learning from their exercise and noting their best self-isolation advice.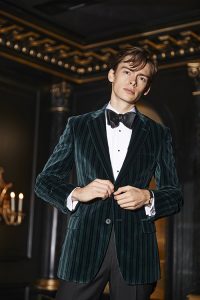 Lastly, I have started redecorating my apartment in London with my partner. Having been completely immersed in our careers over the past couple of years this is something we have been neglecting. Now with slightly more time on our hands, this is something we enjoy.
Best tv show, from a style perspective? The first tv show that I thought of "That '70s Show". Great use of corduroy, drop lapels and deep shirt collars. While being in quarantine I've also been watching "Fresh Prince of Bel-Air" which showcases some great prep styler and a handful of stunning double-breasted suits in an oversized 90's cut.
Your best style tip?
Do not take dressing too seriously, try out new things, take chances, and have fun.
When looking into the future of the classic menswear industry, there is no need to look elsewhere, as Mathias in the answer that immediately comes up. In just a few years he has created a style around the world of business, a world he has been in for 10 years. Now, this young man is only 24 years old. Imagine when he grows up to be an "adult" in this industry. He will become a predominant icon and will definitely be remembered as a news legend.