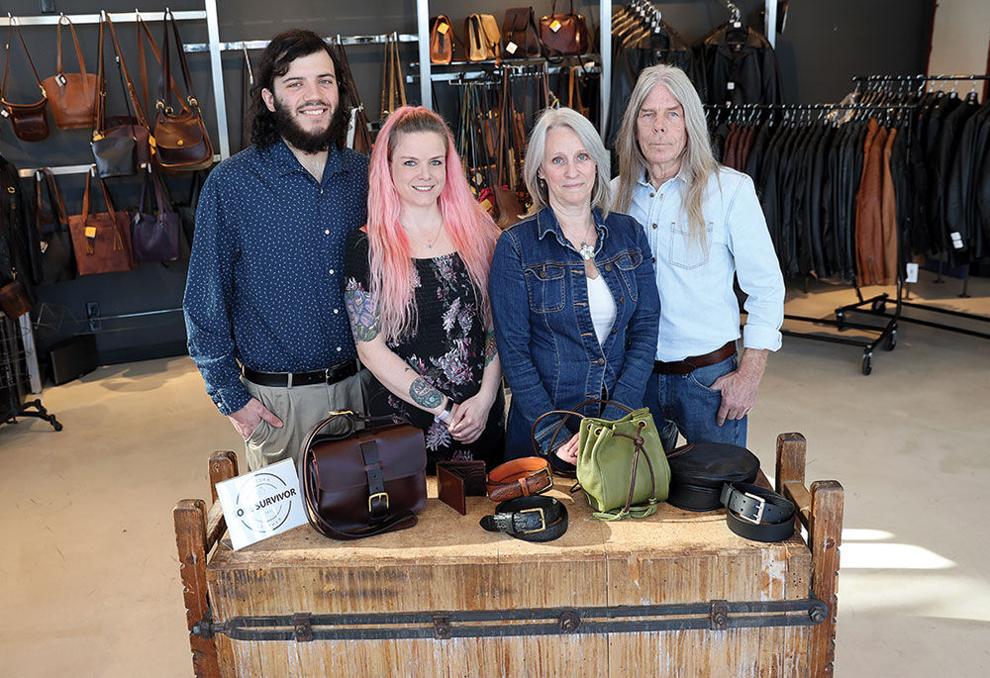 Heritage meets modern at Sole Survivor. Owners and leather artisans Steve and Kay Rye use age-old traditions to create leather goods designed to meet the needs of those who value individual workmanship. While the shop is currently closed for moving, it will reopen this February in a fresh retail space with a much larger workshop at 7358 Manchester Road in Maplewood.
Influenced by fashion, both modern and vintage, the shop offers a variety of handmade leather goods including belts, wallets, unique bags, satchels and footwear. The shop also offers leather jackets and gloves made by manufacturers from around the world.
Steve Rye started his work in the late 60s, designing and making a creative selection of leather goods. His skills include product design, pattern making and sewing. His wife, Kay Rye, has been working together with him since 1979. She enjoys creating one-of-a-kind sculptural pieces out of leather, molding and shaping the hides into intriguing vessels and wall hangings.
"Customers have always appreciated quality leather goods, but by the 80's and 90's, commercially made branded goods began to dominate. These goods soon evolved into lesser quality items with a shortened useful life," said Steve Rye. "Today, people crave a connection with something real and of good quality, and they also have a desire to support local businesses."
Daughter Annie Rye began working as a full-time leather artisan in 2007. She's taken many of her father's original designs, updating and refining them for today's tastes. Her appreciation of color and love for tye-dye has expanded the shop's offerings beyond the usual earth tones. And in 2021, Sole Survivor welcomed leather apprentice Sam Overturf.
Once open next month, visitors can tour the workshop to see an impressive array of hand tools and machinery, smell the rich scent of leather, and check out the artists at  work.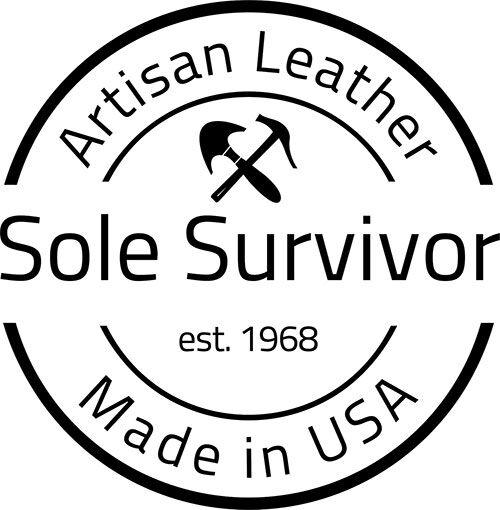 7358 Manchester Road •  Maplewood • 314-932-1475