If you have ever visited one of those YouTube channels your kid watches regularly, you may have noticed that it's got millions of views, which most definitely translate to cash.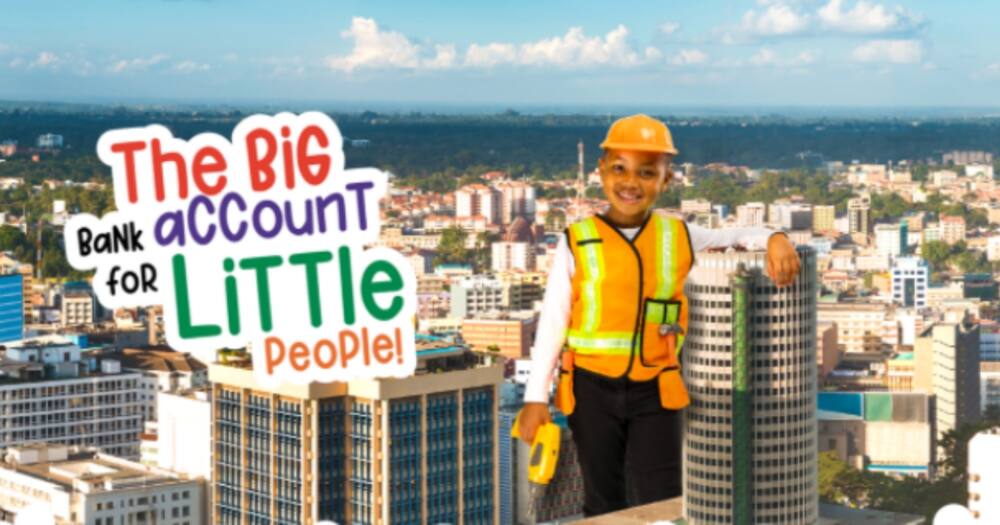 There are hundreds of ideas you can teach the digital natives and help them start knowing how to make a quick shilling or two online under your guidance.
Thankfully, there are some quick and simple steps you can take to start your child on the process right now as they await physical reopening of schools. We show you what you need to do.
1. Formulate a plan together
The first step towards helping your child start making their own money online is to sit down and put a plan together.
As a parent, you already know the skills your child has and some of the innate talents he or she possesses that they can use to earn some cash.
Find out their reasons for wanting to earn money and what plan they have with the money they make.
You can also help them create a business plan to give them direction for their business.
2. Open a bank account
For kids under 18, you – the parent or guardian – needs to be listed on the child's account, and you need to be there with them at the bank to open their account.
The Co-operative Jumbo Junior account makes it easy for kids under 18 years to keep their money safely and your child starts the journey of learning the joy of financial security and saving.
With the Jumbo Junior account, your child gets a free ele-bank, free birthday card on their birthday anniversary, interest payable at 3%, and discounted bank cheques for fee payment.
All you need to open an account for your child is your original ID card and a copy, a copy of the child's birth certificate, copy of your KRA PIN, the minimum operating balance of KSh 500, and a debit card (optional).
On the way to the bank, you can discuss with your child the different options they have for banking, and what will work best for them, including online banking options.
3. Teach the child to budget
Ask any kid what they want to do with their money and you will get a whole list of personal stuff from toys and video games, shoes, the latest fashion, and more.
As your child makes his or her own money, they will need a budget to know how to manage it so that they are not spending all their efforts only for their profit to go down the drain.
Teach the child how to put some of the money away for tithe, tax, for buying more supplies, paying for ads, and also saving in their Jumbo Junior account for their life goals.
They can also have some little set aside for frivolous spending.
4. Transportation options
Most of the jobs kids can do quickly can be found offline i.e. in your immediate neighbourhood, or even online on YouTube and other social sites or websites.
For example, you can teach your child how to take care of pets and offer such a service to their neighbours at a fee.
For physical jobs, teach the children how to get themselves to where they will be going and let them know the transport options available like a bus, train, plane, car, or even going on foot.
If they would like a ride in your car, you can charge them a fee so they can learn what it's like to pay employees.
5. Pricing negotiations
Teach your child how to set prices from the selling price to how much they should be paid hourly for each task they do.
Give them guidance on what to charge their clients by researching with them or discussing what they think would be a fair price. Remember to include transport costs and cost of materials, among other expenses.
6. Marketing and advertising
You can help your child in designing and distributing fliers, creating their online profiles, or they could share your social media account with you to promote their services and market their business.
You can also teach them safe advertising and marketing guidelines, what a good advertising campaign looks like, and why they need to know their target market while developing their business and marketing plans.
7. Online safety
Children need parents or guardians to help them navigate the online space well, especially YouTube and Instagram.
Talk to them about the good and bad of the internet, online safety, and how they should handle inappropriate direct messages, negative comments and feedback, how they look online, and how it will affect them in future.
You can monitor their social media accounts alongside them to help them keep some of these things in check.
Teach them about protecting their phone numbers, addresses, bank account information, and how to maintain their privacy online.
It's possible for your child to make money especially if they are entrepreneurial, motivated, and have money goals.
Encourage them to try out different ideas or gigs to see what they like or don't like, plus what brings in more money for their efforts.
Remember to discuss costs, taxes, how to handle difficult clients, and also how to handle their Jumbo Junior bank account savings.
When you do it together, it will be a great learning experience for them and a joyous moment for you, the parent.
(Sponsored)