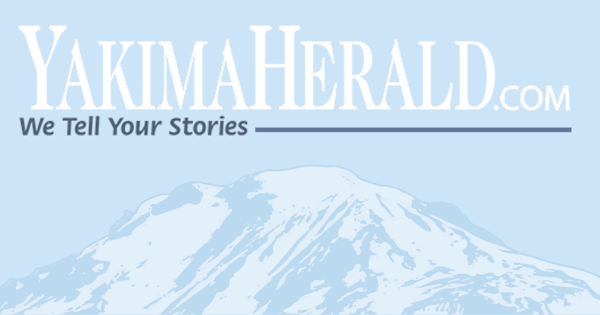 BLOOMINGTON, Ind. (AP) — Trayce Jackson-Davis had 21 points and 10 rebounds, Xavier Johnson scored 20 points and No. 10 Indiana beat No. 18 North Carolina 77-65. It was the most impressive of Indiana's seven wins this season. The Tar Heels have lost three in a row for the first time since the 2019-20 season and they didn't look the same after playing three games in four days last weekend and losing in quadruple overtime to Alabama on Sunday. Pete Nance had 15 points and 12 rebounds to lead North Carolina.
SOUTH BEND, Ind. (AP) — Cormac Ryan scored 20 of his 23 points in the first half as Notre Dame cruised to a 70-52 win over No. 20 Michigan State on Wednesday night in the ACC/Big Ten Challenge. He went 6-of-7 on 3′s, missing his last one to keep him from tying a school single-game record for most 3-pointers without a miss. Ryan helped the Fighting Irish (6-1) jump out to a 42-24 halftime lead.. Ryan helped the Fighting Irish (6-1) jump out to a 42-24 halftime lead. JJ Starling added 14 points and Dane Goodwin 12 for the Irish, who led 39-16 by the 4:33 mark of the first half and didn't commit their first turnover until more than 17 minutes into the game. The Spartans (5-3) were paced by A.J. Hoggard with 15 points. Joey Hauser and Tyson Walker added 12 apiece.
DURHAM, N.C. (AP) — Freshman Kyle Filipowski had 16 points to help No. 17 Duke beat No. 25 Ohio State 81-72 on Wednesday night in the final ACC/Big Ten Challenge. Filipowski's night included a key three-point play with 2:37 left after the Buckeyes had cut a double-digit deficit to five. Jeremy Roach added 13 points for the Blue Devils, who led by 10 at halftime. Zed Key had 17 of his 21 points after halftime to lead the Buckeyes, who cracked the AP Top 25 for the first time this season. Ohio State shot 50% after halftime but couldn't get over the hump and catch up to the Blue Devils.
TALLAHASSEE, Fla. (AP) — Zach Edey scored 25 points on 11-of-14 shooting as No. 5 Purdue fought off Florida State 79-69 in the ACC/Big Ten Challenge. Edey, who came in averaging 21.7 points on 61.5% shooting, recorded his sixth straight game scoring 20 or more for the undefeated Boilermakers. The 7-foot-4 center helped Purdue keep pace with 15 first-half points as the Boilermakers looked jet-lagged early following weekend wins over Duke and Gonzaga in Portland, Oregon. Purdue extended its nation-best regular-season win streak against nonconference foes to 20 games. Darin Green Jr. scored 16 of his 23 points in the first half for Florida State, which lost its fourth straight.
LINCOLN, Neb. (AP) — Keisei Tominaga matched a career best with 23 points and Nebraska rolled to an 88-67 win over Boston College in the ACC/Big Ten Challenge. Nebraska used a 33-6 run that spanned the halves for a 64-40 lead with 8:41 remaining. Boston College didn't score in the last 2:25 of the first half and had just two free throws in the second before Devin McGlockton's dunk with 11:07 to play. McGlockton scored 20 points for Boston College (5-3).
CORAL GABLES, Fla. (AP) — Jordan Miller scored 17 points and grabbed 10 rebounds, Norchad Omier had 17 with nine and Miami scored the final seven points of the game to defeat Rutgers 68-61 in the ACC/Big Ten Challenge. Rutgers, which leads the nation in 3-point defense did its job in the first half, limiting Miami to 1 of 9 behind the arc, but the Hurricanes were 5 of 9 in the second half. Rutgers tied the game at 61 on a 3 by Caleb McConnell with 2:45 to play. Omier had an inside basket at 1:22. Nigel Pack, who was just 3-of-12 shooting, swished a rhythm 3 from the top of the key with 23.6 seconds remaining for a 66-61 lead. Clifford Omoruyi and McConnell both had 16 for Rutgers
LINCOLN, Neb. (AP) — Mickey Joseph, Nebraska's interim football coach for nine games after Scott Frost's firing, was arrested Wednesday on suspicion of strangulation and third-degree domestic assault. Police went to a Lincoln residence in the afternoon after a report of a domestic disturbance. Following an investigation, the 54-year-old Joseph was arrested at another location in the city. He was being held at Lancaster Country Jail. Further details weren't released. Matt Rhule was introduced as the Cornhuskers' head coach Monday. Athletic director Trev Alberts had said Joseph was among candidates he spoke with about the job.
UNDATED (AP) — Rarely does a college football season enter the weekend of conference championship games with its playoff picture this clearly in focus. No. 1 Georgia and No. 2 Michigan figure to have playoff bids locked up no matter how they fare this weekend. No. 3 TCU also is unbeaten and would have a pretty strong argument it belongs in the field even if it falls to No. 13 Kansas State in the Big 12 championship game. No. 4 Southern California's situation is a little trickier because the Trojans aren't undefeated.