Axes and Hatchets are some of the oldest fieldcraft and bushcraft tools that continue to be used to this day. With axes and hatchets, campers, outdoorsmen, and homesteaders can more efficiently cut wood, chop off tree limbs and hammer in stakes with ease without having to bring out several different tools. Gerber has just announced their two newest bladed items with the introduction of the new Bushcraft Axe and its little brother the Bushcraft Hatchet.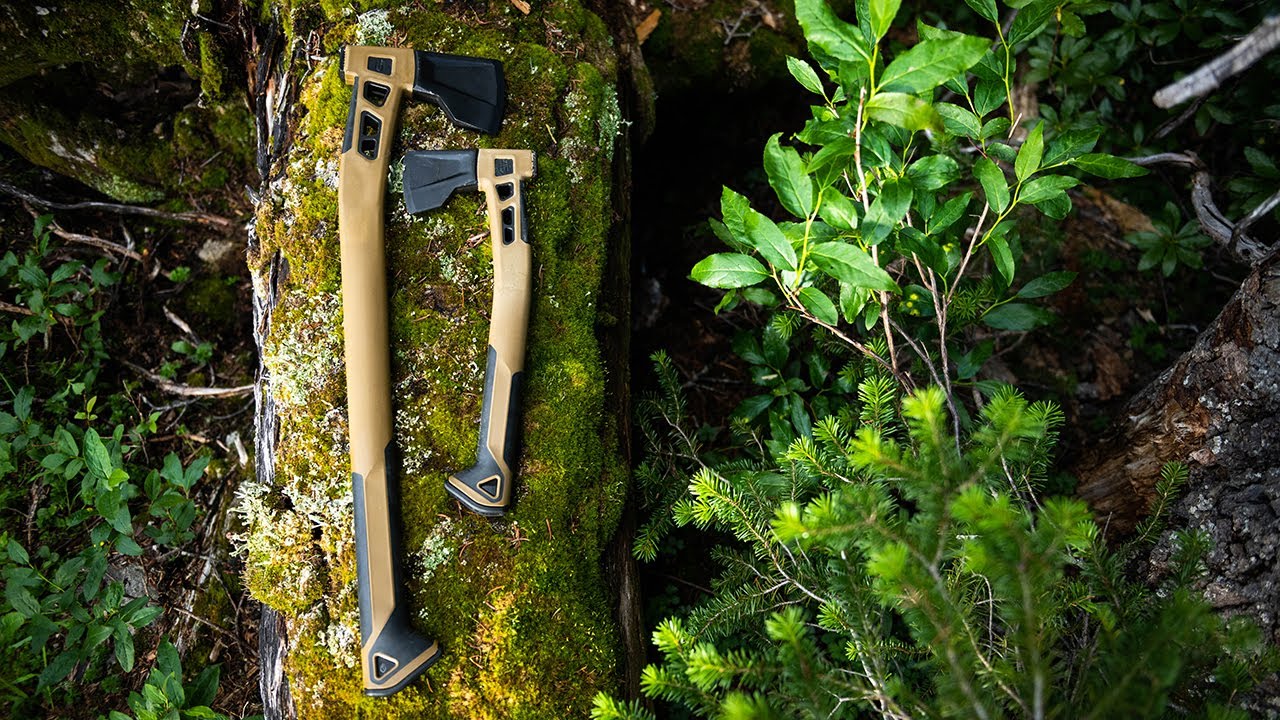 Gerber Gear's NEW Bushcraft Axe and Bushcraft Hatchet
These new axes feature ergonomically designed handles and an updated blade design that reduces overall weight while also giving the user a deeper and more efficient strike with the bladed end. Directly across from the bladed end is a solid pommel that can be used as a strike face or hammer in a pinch and will allow you to drive in stakes, or brake stubborn branches in a hurry. Both Axes will also feature unique internal water-resistant storage compartments that feature spare lengths of paracord, lighters, and in the Bushcraft Axes case, a spare compartment for a small amount of dry tinder or whatever else you want to cram in there. Both the Bushcraft Axe and Bushcraft Hatchet are available now from the Gerber website for $90 and $70 respectively in either Coyote or Grey finish and should make a fine addition to your deer camp, woodshed, or general camping gear.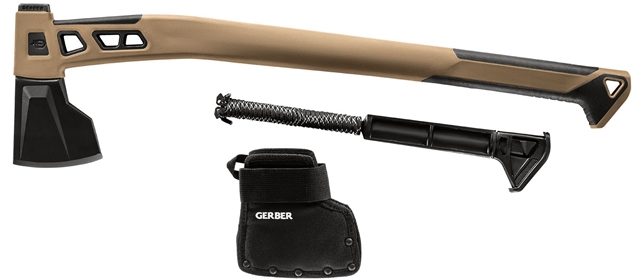 Surviving in the wild takes nothing short of keen awareness, knowledge, and tools you can depend on. The Bushcraft Axe was built for this exact purpose – to be your go-to tool in the wild.

The corrosion resistant blade features a built-in relief for deeper cuts with less effort.
Hammer head sits opposite the blade and acts as a striking surface.
Integrated overstrike guard adds protection in case you miss the target.
The real genius lies in what you can't see, with a gear storage compartment that is water resistant and houses 9" of paracord and a lighter.

Nothing about heading to the unknown is easy, but having the right tools on hand can help you feel prepared.