Be it something of the western sort or Indian, the actress slayed all her looks back in '90s.
DNA Web Team
Jun 25, 2021, 01:06 PM IST
Bollywood's fashion influence on the common man is massive. We often get inspired by how actors dress up and make it into a trend. One such lady whose fashion upliftment not just helped other girls in knowing more about fashion but also made them want to experiment with their clothes, Karisma Kapoor, has always been one of a kind. From pigtails, bandeau tops, midriff-baring dress to front knot shirts, she brought a revolution with her looks in the fashion world.
Here are some movies that represent Karisma's fashion evolution: Take a look-
1. Jigar-1992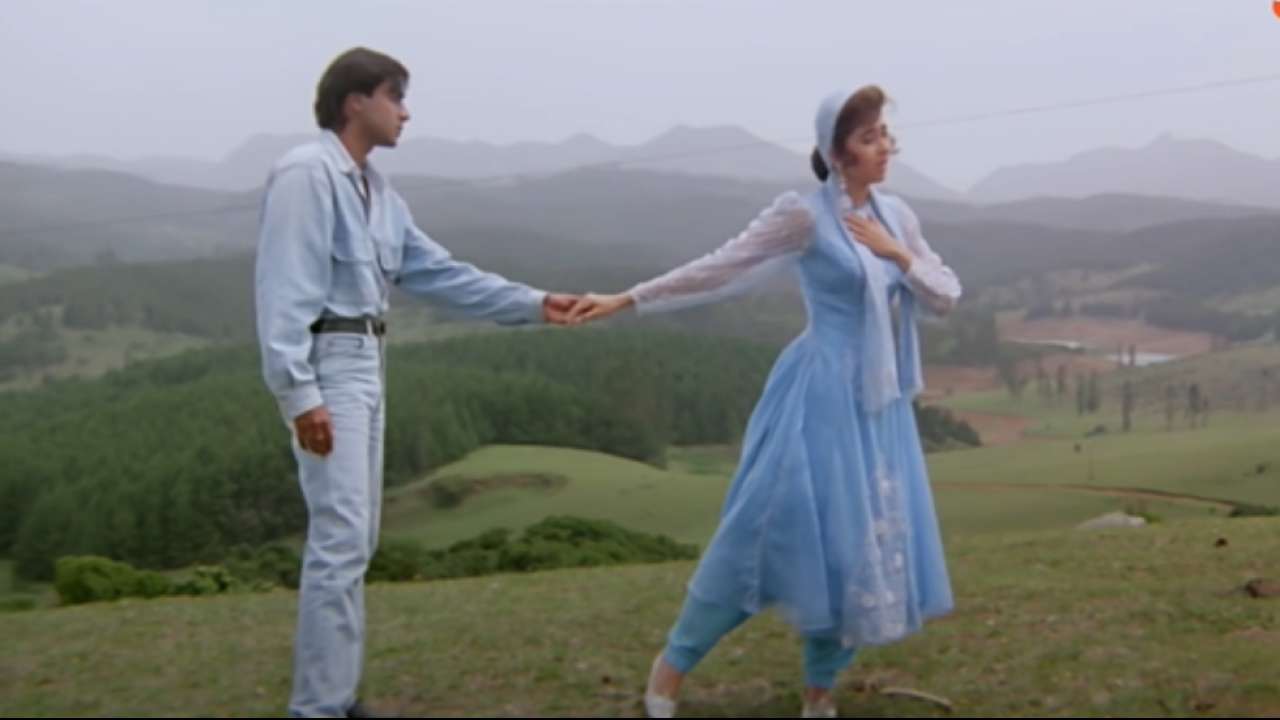 1/10
Karisma Kapoor was a step ahead even when she was just starting her career. Starred opposite Ajay Devgan, she wore a waist fitted suit which had net arms. The blue suit was paired with a dupatta-like headband and white footwear 
2. Andaaz Apna Apna – 1994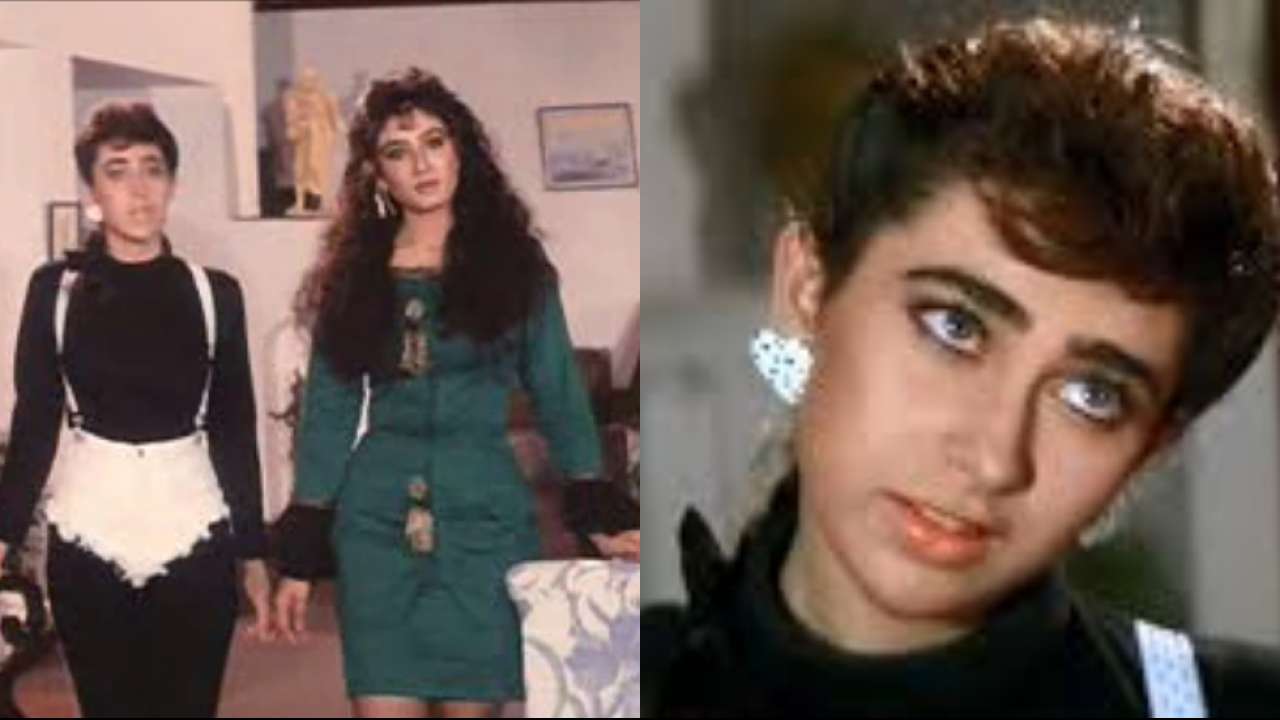 2/10
Wearing a dungaree and looking like a doll is something only Karisma Kapoor can do. In the movie, she wore a black bodycon underneath a white dungaree with suspenders. She then started a trend of wearing denim dungarees as a casual hang out outfit.
3. Coolie no. 1- 1995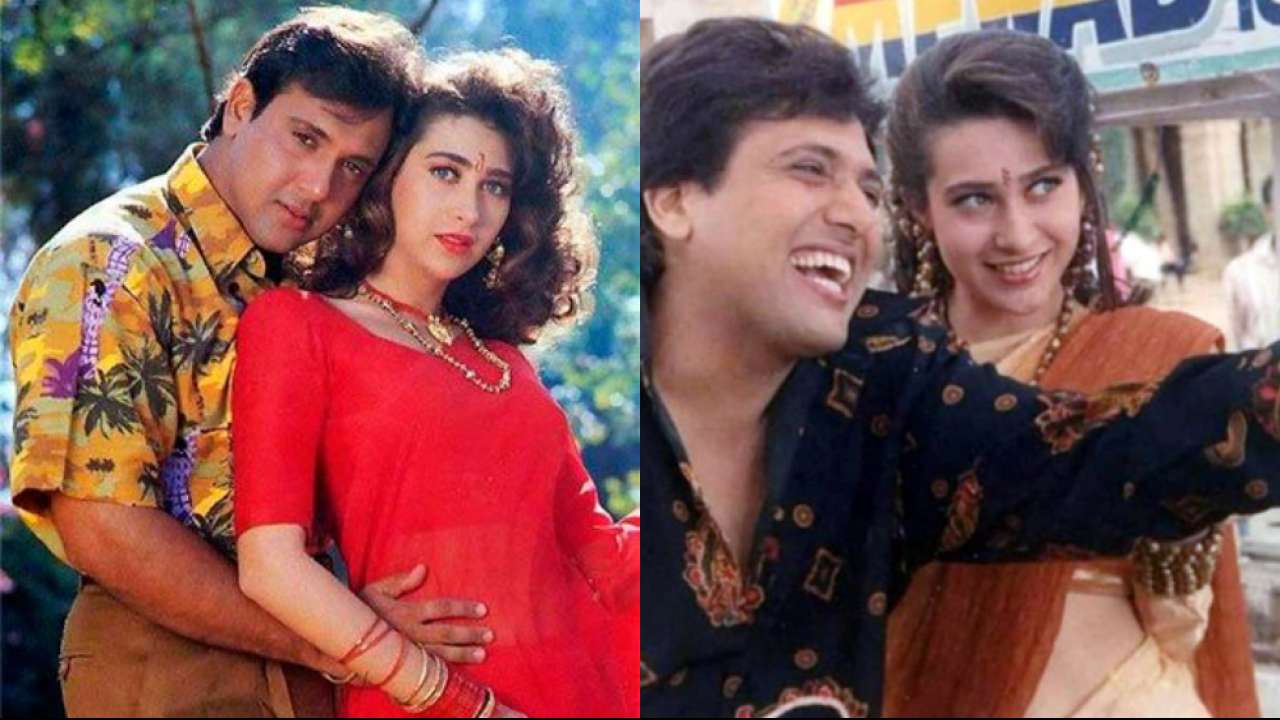 3/10
 Matching to Govinda's printed shirts and quirky outlook, Karisma donned some gorgeous looking saares in 'Coolie no.1'. Be it something of the western sort or Indian, the actress slayed all her looks back in '90s.
4. Raja Hindustani- 1996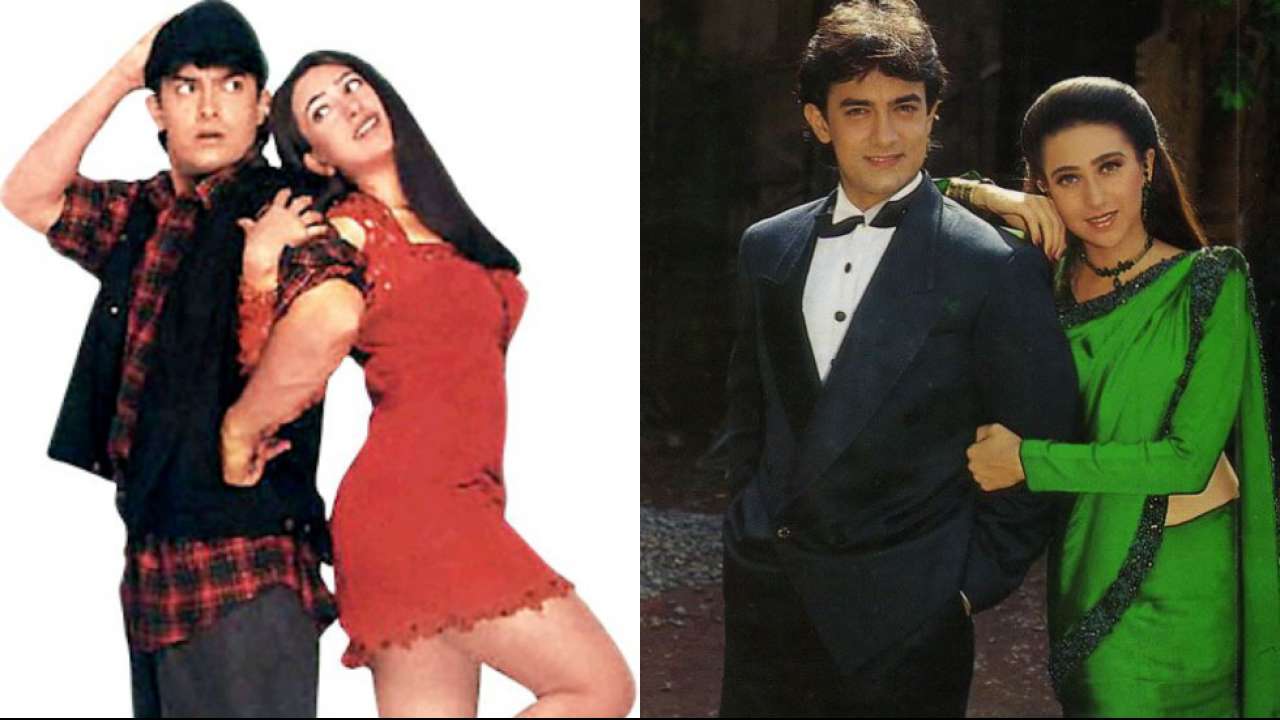 4/10
Acting opposite Amir Khan, this movie was one of a kind and so were Karisma's outfits. On one hand, she effortlessly draped a green saree and on the other looked hot in a red dress. Not only the style but the pulling of unusual colours like green is something Karisma has been the best at.
5. Dil to Pagal Hai- 1997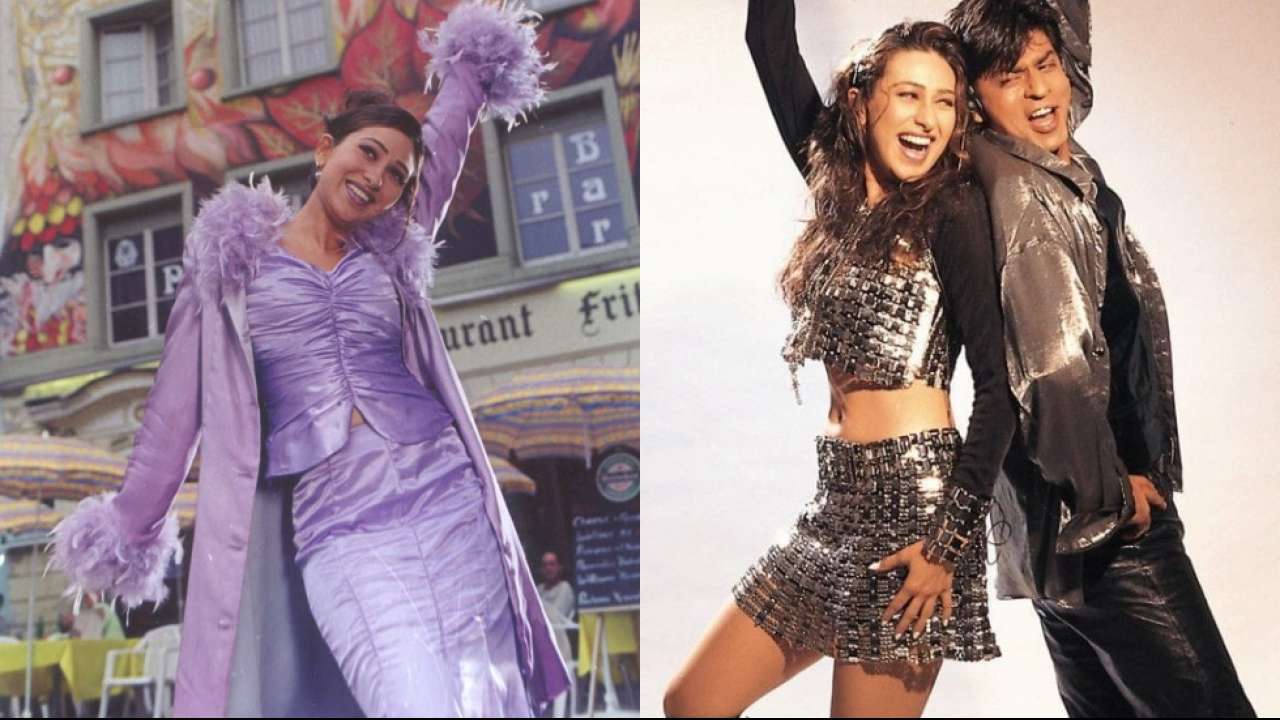 5/10
In addition to slaying in different colours, slaying in 'bling' and 'gloss' is another fashion tale Karisma is the protagonist of.  She looked gorgeous wearing a glossy purple dress and a sequin dress with parts of silver in 'Dil to Pagal hai'.
6. Hero no. 1- 1997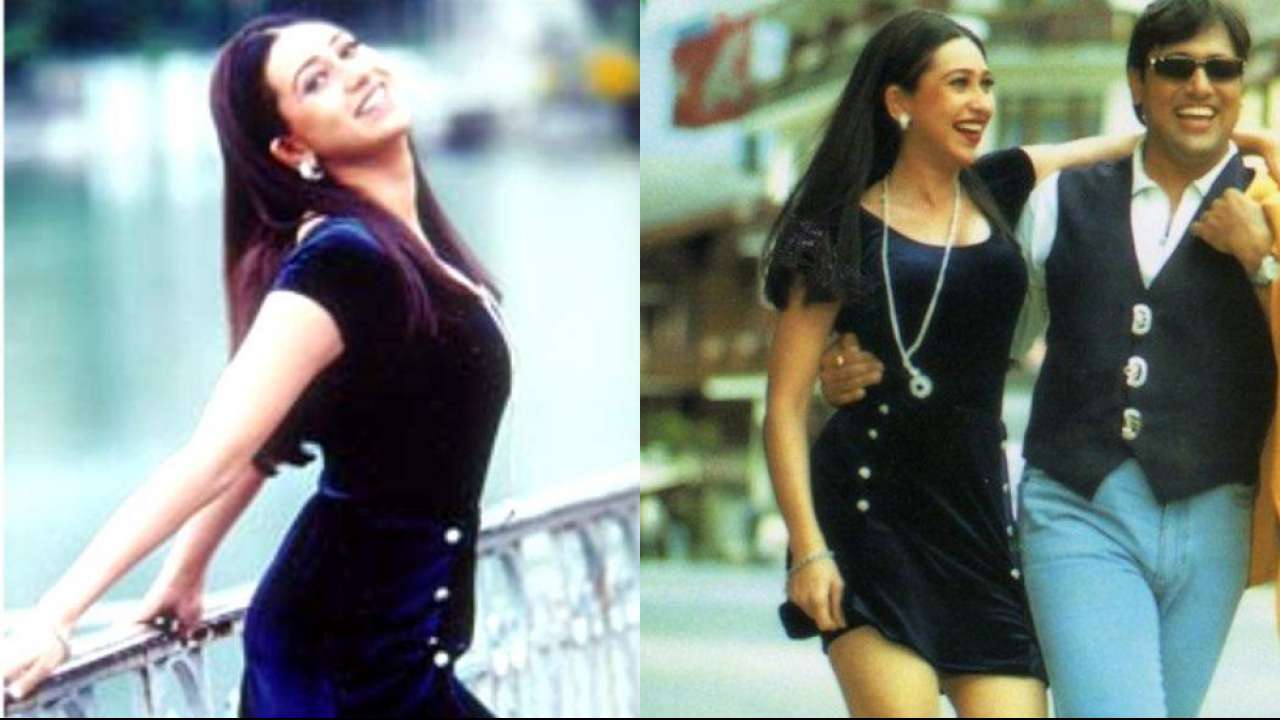 6/10
Karisma's black dress in 'Hero no. 1' became a range. She wore a simple dress but the one with a 'not so simple' fabric, velvet. Considered to be one of the most uncomfortable fabrics to wear, she made it look like the most comfortable one.
7. Hum Saath Saath Hain- 1997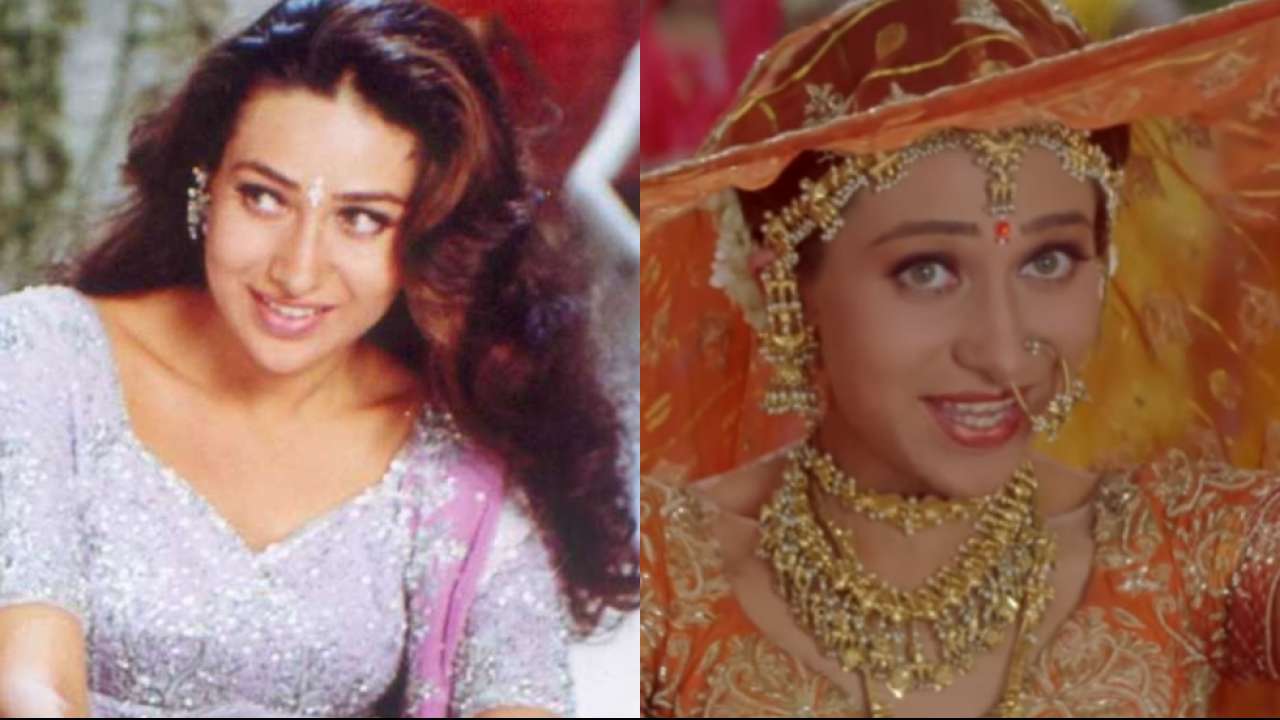 7/10
Karisma's expressions and eye talk are like cherry on the cake. She manages to pull off unusual colours, designs and tops it with the plethora of her expressions.  In 'Hum Sath Sath Hain', she not only got fame because of how well she justified her role but also because of how effortlessly she carried her sarees. She looked enchanting in the 'Shaadi ka joda' and in the plain pink saree too.
8. Haseena Maan Jaegi- 1999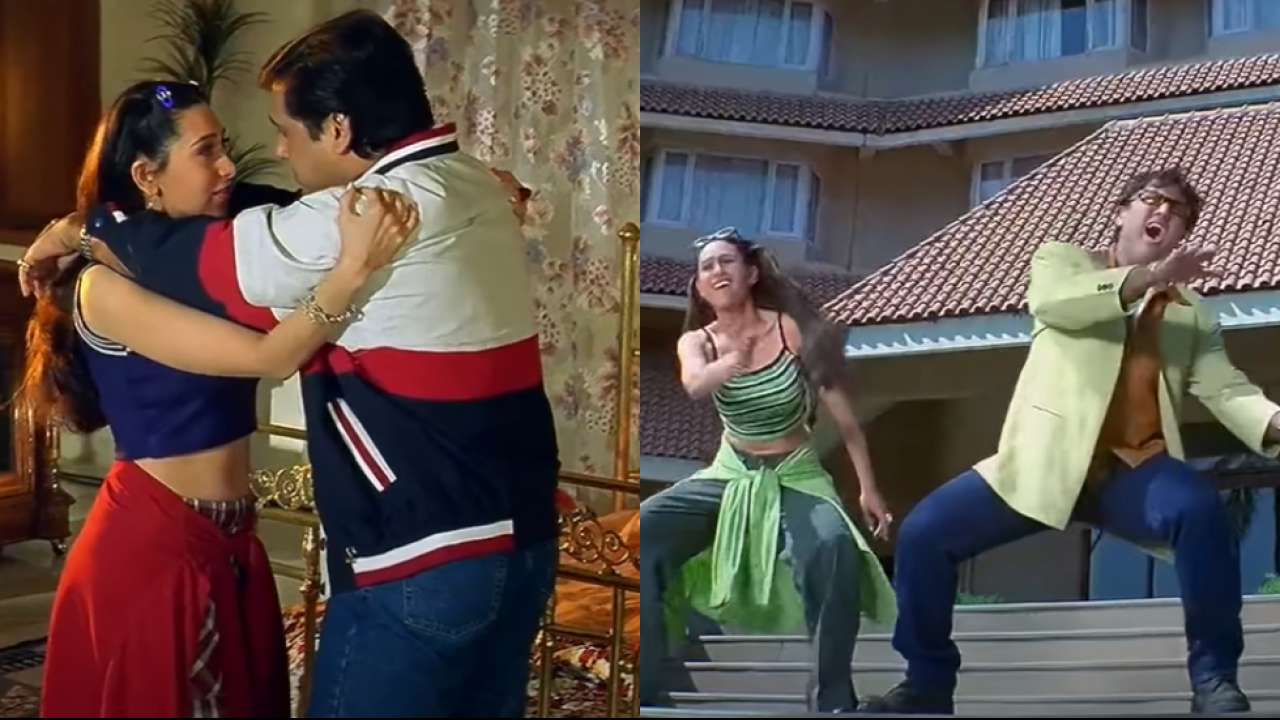 8/10
Bringing out the 'Midd-riff' tops is another fashion addition Karisma started. In the famous song' what is mobile number' from 'Haseena Maan Jaegi', she wore some simple crop tops showing off her midriff which later became a piece of clothing every girl wanted to wear. Who knew crop tops were here to stay? Not just 90's but they are worn even now. The trend hasn't settled.
9. Biwi no. 1- 1999
9/10
Another fashion aspect Karisma tried to normalise was wearing red lipsticks. In Biwi No. 1, she perfectly paired her red dress with red lipstick. Some might think of it as something 'over the top' but rather she did complete justice to this bold look.
10. Silsila Hai Pyaar ka- 1999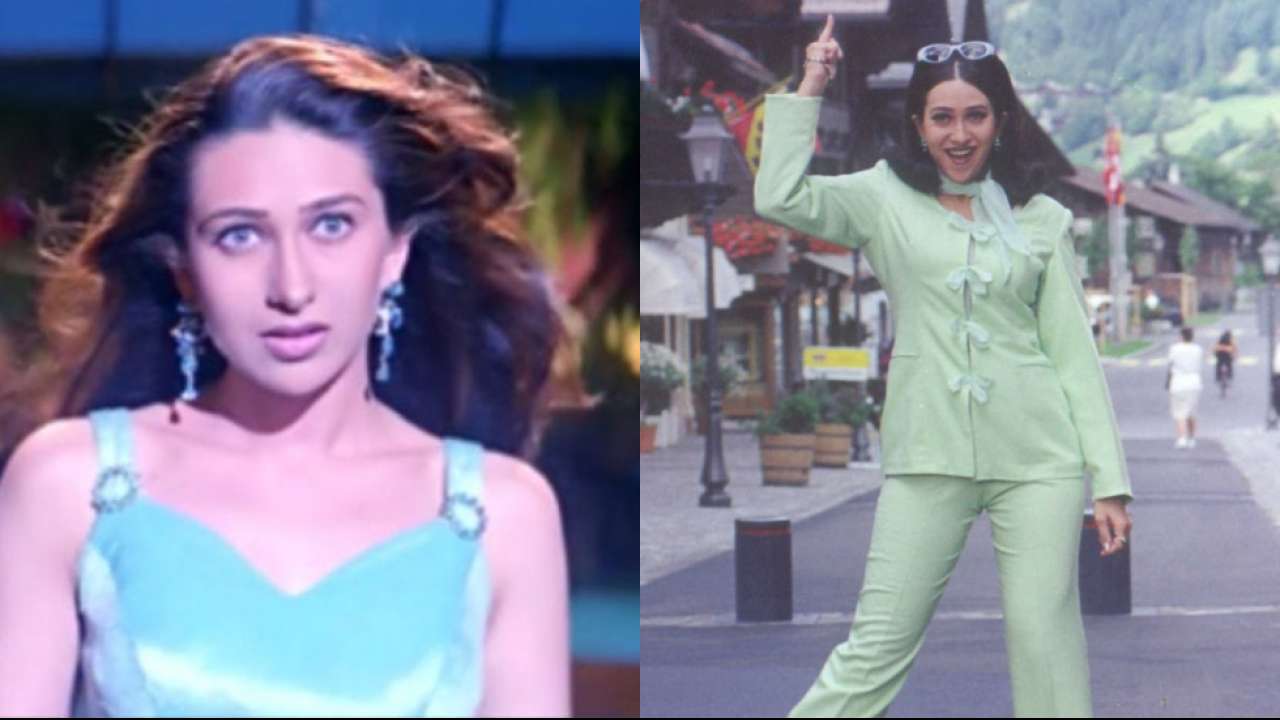 10/10
Another example of effortlessly carrying unusual colours is Karisma's outfits in 'Silsila Hai Pyaar Ka'. She wore a classy pastel green coloured pant and button up coat. The actress paired it with sunglasses and obviously her smile which is to die for. Another outfit she wore in the movie was a blue coloured silk dress which she looked ravishing in.