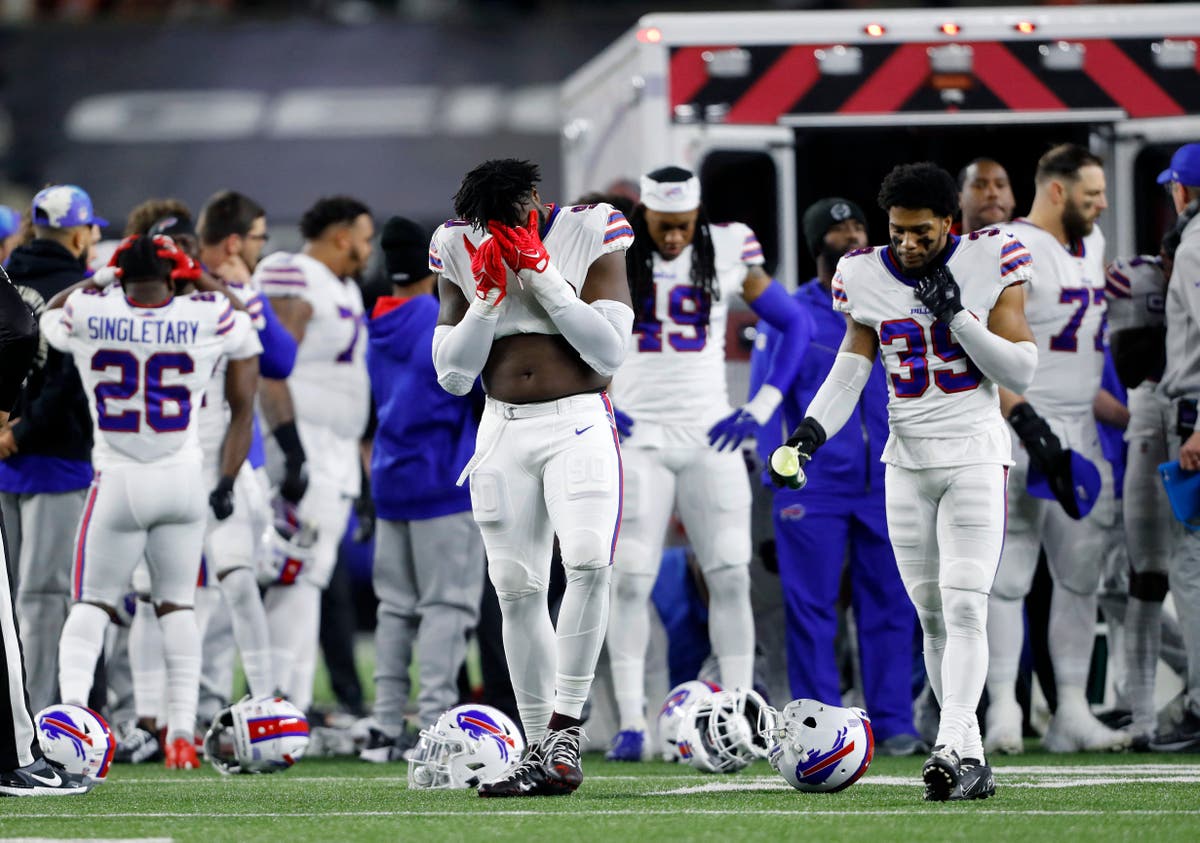 Bills safety Damar Hamlin remained down on field after a scary hit
NFL player Damar Hamlin is in critical condition in hospital after suffering a cardiac arrest on the field during a game on Monday night. The Buffalo Bills safety collapsed to the ground after making a tackle on Cincinnati Bengals receiver Tee Higgins before being treated by first responders.
CPR was administered and his heartbeat restored on the field before Hamlin was taken from the field in an ambulance to a local hospital. "Damar Hamlin suffered a cardiac arrest following a hit in our game versus the Bengals," the Bills posted on their official Twitter account.
"His heartbeat was restored on the field and he was transferred to the UC Medical Center for further testing and treatment. He is currently sedated and listed in critical condition."
Hamlin's family have thanked fans as well as praising the work of medical personnel and the support from the Bengals and coach Zac Taylor. "We are deeply moved by the prayers, kind words, and donations from fans around the country," a statement on Tuesday read.
Meanwhile, Troy Vincent, the NFL's executive vice president of football operations, refuted ESPN's broadcast report that both teams were given a five-minute warm-up period to resume playing. "I'm not sure where that came from," Vincent said. "It never crossed our mind to talk about warming up to resume play. That's ridiculous. That's insensitive. That's not a place we should ever be in."