Hong Kong-based Crypto.com announced on Tuesday it has selected Bison Trails to provide Validator node infrastructure support on the Crypto.com Chain. The collaboration with Bison Trails comes just days after Crypto.com announced Crossfire, the platform's chain, is preparing for its Mainnet launch with a final dry run. According to Crypto.com, Crossfire marks an important milestone and final step in preparation for mainnet.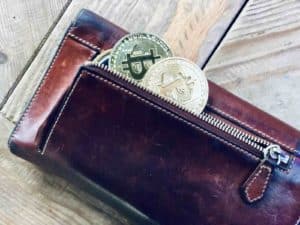 According to Crypto.com, Bison Trails will enable Validator nodes to sign transaction blocks with low latency and high throughput on the Crypto.com Chain.
"Crypto.com and Bison Trails will work together to support popular protocols such as Cosmos, Tezos and Diem. Bison Trails will remove many of the technical requirements Validators need to run their nodes on proof of stake networks where the risk of slashing is present. To participate in proof of stake networks like the Crypto.com Chain, a robust infrastructure and technical skillset is required."
Speaking about Bison Trail's involvement, Kris Marszalek, CEO of Crypto.com, stated:
"Attracting Validators to help stress test our mainnet is vital to a successful rollout, and removing technical barriers in the way of running their nodes is critical. We chose to work with Bison Trails because of their skill with distributed systems and robust infrastructures. Their node clusters are built on a multi-cloud, multi-region foundation spread across four continents, and are able to withstand cascading failover events."
Joe Lallouz, CEO of Bison Trails added:
 "We're excited to support the Crypto.com Chain as it uses battle-tested innovations like Tendermint consensus to build the new financial infrastructure to support Crypto.com's fleet of offerings and services and advance crypto adoption worldwide."
Crypto.com noted that Crossfire, The Crypto.com Chain Mainnet dry run was announced last week and will run through February 15th. Participating Validators will compete with each other while completing tasks; top Validators will share a prize pool of $300,000 in CRO.