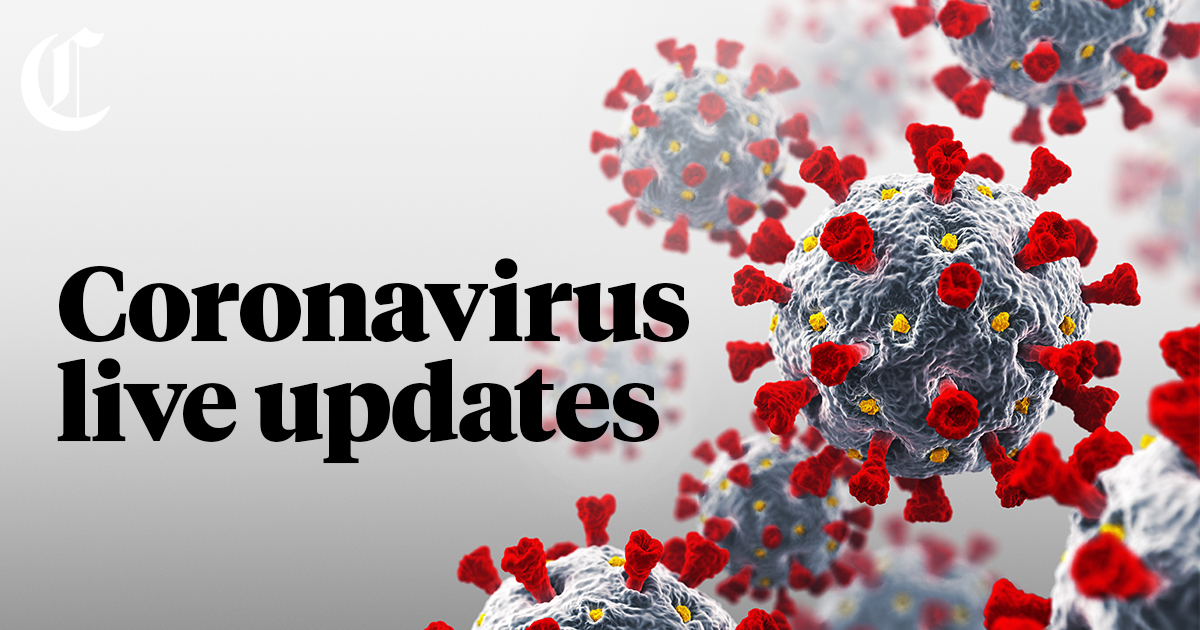 Texas governor extends pandemic emergency in order to block public health orders
Gov. Greg Abbott has renewed Texas' pandemic disaster declaration for the 31st time, making his state one of 12 that still has a COVID-19 emergency order in effect, according to a national tracker by the National Academy for State Health Policy. The governor — who was among the first to drop virus mitigation measures — has no plans to lift it anytime soon either, according to a report from the San Antonio Express-News. Abbott's office told the newspaper that he plans to renew the pandemic order not necessarily to utilize those powers but to block efforts by regional public health officials to combat the virus. "Ending the COVID disaster declaration would allow local governments to once again enforce occupancy limits, mask mandates and vaccine mandates," said Renae Eze, a spokeswoman for Abbott. "Gov. Abbott will not let any government trample Texans' right to choose for themselves or their children whether they will wear masks, open their businesses or get vaccinated."
Bivalent booster may be no better against BA.5 than original vaccine, study finds
When given as a fourth dose, the updated bivalent mRNA vaccine targeting the omicron BA.4 and BA.5 subvariants does not induce superior neutralizing antibody responses in humans compared to the original monovalent vaccine formulation, according to a preprint study published Monday that has not yet been peer-reviewed. The updated shots manufactured by Pfizer and Moderna were not tested in humans but in mice before they were given emergency use authorization by the U.S. Food and Drug Administration in August.
In a real-life clinical trial, researchers at Columbia University and the University of Michigan found that after three to five weeks, individuals who received the new booster dose "had similar neutralizing antibody titers as those receiving a fourth monovalent mRNA vaccine against all SARS-CoV-2 variants tested, including BA.4/BA.5." They added that "the findings may be indicative of immunological imprinting," the phenomenon where exposure to a virus strain limits development of immunity against later minor variant strains of the virus, also sometimes called "original antigenic sin."
Eric Topol, executive vice president of Scripps Research in San Diego, who was not involved in the study, said the result was to be expected. But he added that the vaccines are still effective at reducing deaths and hospitalizations, even as newer omicron subvariants such as BQ.1 and BQ.1.1 become dominant and encouraged people to maintain their protection. "Bottom line: Until more data are available, regard the bivalent booster as equivalent to a booster which augments and broadens immunity, without specific anti-BA.5 properties," Topol said. His comments set off a lively Twitter discussion.
UCSF's Wachter says Newsom right to lift emergency order: "The world is different"
UCSF's Dr. Bob Wachter commented on poor booster uptake and the threat of the coming winter wave in a wide-ranging conversation on KQED's Forum radio show Monday.The chair of the department of medicine at UCSF, who has built a sizable Twitter following with his data-driven pandemic updates, endorsed Gov. Gavin Newsom's plan to end the COVID-19 state of emergency in February, saying that "it's appropriate" with the availability of life-saving vaccines and antiviral treatments. "I do think the world is different," he said.
But Wachter is also concerned that people are becoming too lax about the pandemic, especially going into the winter months with newer, increasingly immune-evasive coronavirus subvariants looming. "All of us are bone-tired from all of this and don't want to think about it anymore," he said, noting that about 350 Americans are still dying from the virus every day. "COVID is still here. It's still going to harm people, kill some."
He attributed sluggish uptake of the new bivalent booster shots to a combination of misinformation, fatigue, and general indifference. "We're in a lull. Relatively few people are dying. People really do want to move on," Wachter said. "People wonder and worry about this shot, which was not tested in humans to the extent prior shots were. There are some people who feel, 'I'm going to wait either until there is more information out or closer to signs of a COVID surge.'"
Wachter expressed confidence that the updated vaccine would protect against the worst outcomes even if there is limited data about its effectiveness. "It does decrease the probability of infection by 60-70%," Wachter said. "The question is how long does that last?"
And he is still personally doing everything he can to avoid the virus due to the threat of long COVID, which can trigger complex, persistent symptoms after even a mild infection. "There is no blood test, no X-ray that can tell you that you have long COVID," he said. Later he added, "There is no treatment we have found that works reliably."
While he thinks people in the Bay Area may start to wear masks again if there is another sharp uptick in cases, he said it is unlikely other parts of the country will respond in the same way. "That whole behavioral change factor is a big unknown," he said.
California, S.F. reading and math test scores a gut punch for school districts
With few exceptions, schools across California saw significant declines in standardized test scores compared to pre-pandemic levels, with less than half of students proficient in reading and a third performing at grade level in math.
Read more here about the recently released, comprehensive look at the impact of distance learning, high absentee rates, grief, mental health issues and other struggles students faced over the past two years.
Rapid tests less reliable with newer subvariants, experts say
Newer coronavirus subvariants have made it more difficult for rapid at-home tests to recognize a COVID-19 infection at the time symptoms begin, according to infectious disease experts. "You can also have a negative test and still be infected, simply because you're not contagious or not contagious enough to trigger a positive test," Colin Furness, an infections control epidemiologist and assistant professor at the University of Toronto, told Global News. He said that people usually have to wait a few days from onset to see a positive result with the omicron BA.4 and BA.5 strains. Rapid tests have a harder time recognizing specific spikes on the subvariants, but they're still able to identify the virus, he said. Furness suggested swabbing your throat as well as your nose as the best method to get an accurate test result. A study published in April in the Journal of Clinical Microbiology found the sensitivity of rapid tests may be altered with different variants. "While these new sub-lineages of omicron have a few different mutations in this part of the virus, it's not anticipated that it will make rapid antigen tests no longer effective," said Samantha Yammine, a science communicator in Ontario. "But it may take more than one test to catch it, or it may take you being further along in your symptoms for it to be caught."
Most common symptoms have changed, data shows
Some symptoms of COVID-19 frequently reported during the earlier phase of the pandemic, such as loss of taste and smell, have given way to different indicators, according to new data released last week by the ongoing ZOE Health Study. Breaking up participants into three categories — those who received two doses of vaccine, individuals who received one, and the unvaccinated — researchers found the four most commonly reported symptoms of COVID-19 among all the groups now are sore throat, runny nose, a persistent cough and headache. "The previous 'traditional' symptoms as still outlined on the government website, such as anosmia (loss of smell), shortness of breath, and fever rank way down the list, at 6, 29, and 8 respectively," the researchers wrote. "A persistent cough now ranks at number 5 if you've had two vaccine doses, so is no longer the top indicator of having COVID."
Biden to receive updated booster shot
President Biden is scheduled to receive the bivalent COVID-19 vaccine on Tuesday and will "deliver remarks on the ongoing fight against the virus," the White House said in an email Sunday. Biden tested positive for the virus in July and experienced a rebound case of COVID-19 shortly after taking the antiviral drug Paxlovid. The U.S. Centers for Disease Control and Prevention recommends waiting at least two months after a previous vaccine dose or infection to get the updated shot. The administration is encouraging more Americans to get the bivalent boosters ahead of the holidays. So far, about 20 million people have received the shots, according to federal health data — a figure that represents less than 10% of the more than 216.2 million people eligible.