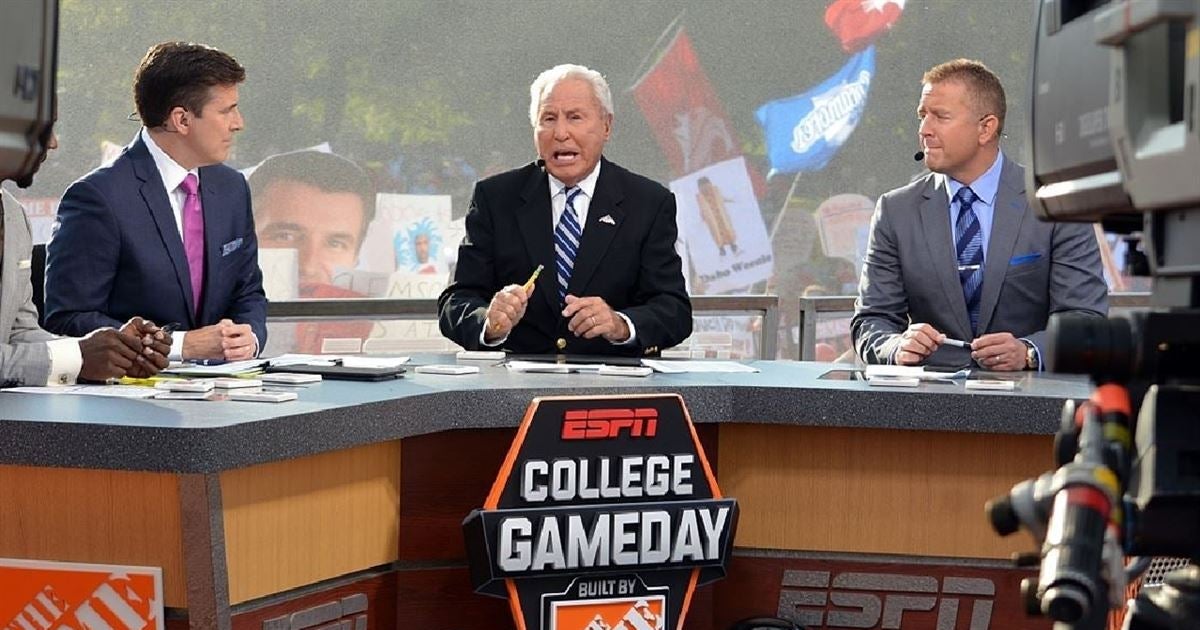 Lee Corso will miss his second straight weekend on ESPN's College GameDay for health reasons, show host Rece Davis announced Saturday morning live from Lawrence, Kansas. Corso was not with the panel when the show opened and Davis quickly informed the audience of his medical situation.
"Lee Corso, not with us this week and those of you who are with us every single week know he didn't feel great last week at Clemson," Davis said to open Saturday's show. "He's feeling much better. Spoke to him yesterday, but still another week to recuperate and hope to get LC back in the chair pretty soon."
Corso, 87, has been with College GameDay since its inception in 1987.
"It's very strange for everybody watching and those of us on the set of Cours, not to have Lee here," Kirk Herbstreit said. "He does sound better, but I think by doctor's orders, he wasn't expected to be able to travel this week, but news is good with the tests he's been receiving. Next week, he'll be with us. Wherever College GameDay is, LC will be back with us where he belongs."
Herbstreit said he chatted with Corso this week and it sounded like the veteran analyst was in good spirits.
Corso's airtime has decreased in recent years due to his health and age, but he remains an integral part of American's most-watched pregame show and his headgear picks are often the most-anticipated segment by fans every week.
"It's an honor to be int he same vicinity where the legend Lee Corso has sit for the last 20 years, Coach, we can't wait to see you next week," Pat McAfee said.
Subscribe to 247Sports YouTube for the latest college football, basketball and recruiting news including live college commitments.
Corso played quarterback at Florida State before beginning his coaching career as a graduate assistant there in 1958. He later was the head coach at Indiana, Louisville and Northern Illinois.