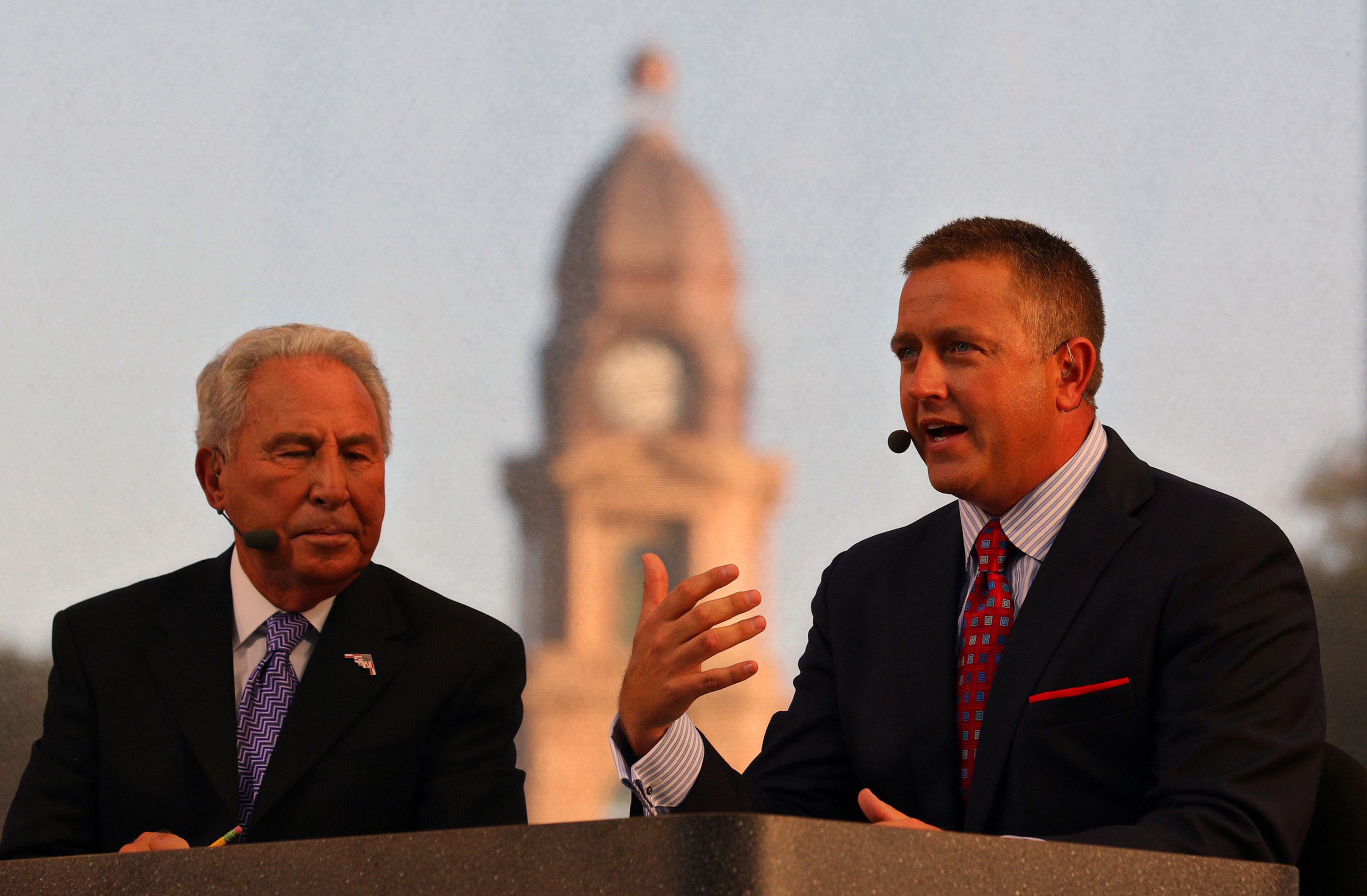 College GameDay just isn't the same without Lee Corso for more reasons than one. The popular analyst missed his second straight show and fourth show overall Saturday from Athens, Georgia.
Corso missed last week's show in Jackson, Mississippi, due to an illness, and he's now missed his second straight show recuperating.
Earlier this year, Corso was in Clemson for the Oct. 1 Clemson-NC State show when he went to see a doctor after feeling under the weather. Corso missed the following week's show in Lawrence, Kansas, too.
To open Saturday morning's show, Rece Davis updated everyone on Corso's health status.
"Lee Corso is still recuperating, and we're looking forward to getting him back. I talked to L.C. this week. I said to him, 'What can we do for you?' He said, 'Go kill them on Saturday. I think we can do that with a game like this (Tennessee vs. Georgia)."
Hopefully, Corso will be able to return to next week's show.