Few people in this world are truly unafraid of fashion—no silhouette too big, no hue too outrageous—who can use their clothing as a means of art or communication with no concern for what other people think. You know when you watch a runway show—Comme des Garçons, Rick Owens—and you think, Who has the confidence to actually wear that in real life? The answer is Bloody Osiris.
On his Instagram you'll find straight-from-the-runway Rick Owens ensembles (headdress included), low-rise Chrome Hearts jeans in a shocking tangerine hue, and head-to-toe Burberry prints.
When we come across someone whose sartorial expression knows no boundaries, like his, we can't help but dig a little deeper. Osiris' roots in the industry are deep. He works with some of the top names in the game.
The creative director and fashion innovator frequently styles Virgil Abloh's fashion shows, works with brands from Burberry to Converse, and travels the world, picking up inspiration from literally everywhere.
We caught up with the It-boy to discuss his personal style, how quarantine may have actually forced him to step up his fashion game, and what he thinks you need to make it in fashion.
What originally drew you to fashion?
"Being from where I'm from, fashion was always like, you had to be fly. You have to get dressed, you know?"
How do you view fashion? Is it art, cultural commentary, is it just a way to get dressed?
"It's all three of those things."
How do you view that differently if you're styling someone or styling a show versus just getting dressed?
"What I would wear I probably wouldn't put somebody else in because it's a certain taste that I have and a certain confidence that I have. So it changes depending on who it is and what styling them calls for."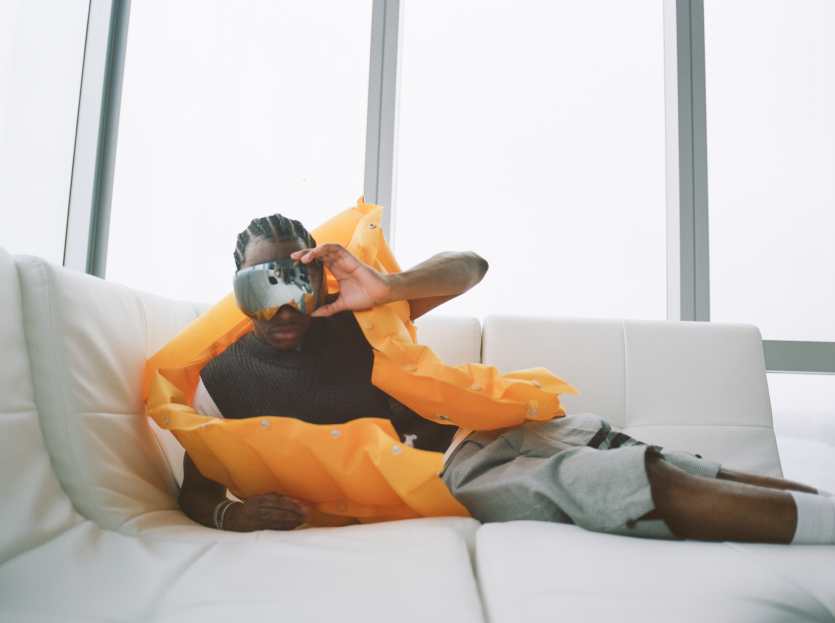 Is there anything you're scared to wear?
"I'm not scared to wear anything. I wouldn't wear anything—I just have to like it. There's no limits to it, but it has to look good to me. I don't really care what anybody else thinks. It just has to fit, the silhouette has to be nice, it has to flow."
Can you put your style into words?
"I don't think I could."
The more you work in fashion, does that shift how you dress?
"Yes, when I'm studying certain designers or certain collections or certain cultures, it definitely shifts the way I dress. I tend to get into a mode. Everything fits around the style that I'm going for at that particular time—everything I listen to, movies I watch. I'm on this all-black thing right now, like black and real tight silhouettes. So I'm listening to a lot of rock music and things of that nature."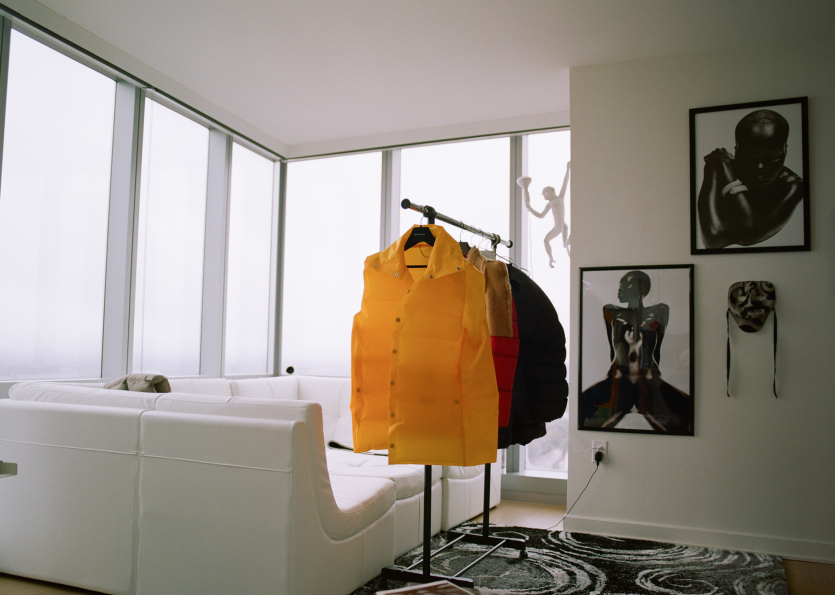 Do you have any sort of uniform or a go-to look?
"No, I switch it up. I don't really wear the same thing twice. What I mean by that is I might wear the same clothes twice, but I never wear the same variations of the clothes twice. I might wear the same outfit for like, three days straight, but it's just going to be different variations, like the shoes are going to be different or the belt with the shirt—something's going to be different."
How does your personal background affect how you dress?
"Living in so many different places and getting to experience so many different people and their style. Being down south, being in New York, all these places—I think that really helps mold my style."
In your opinion, what do you need to make it in this industry?
"I just think you need the correct balance of confidence and humility."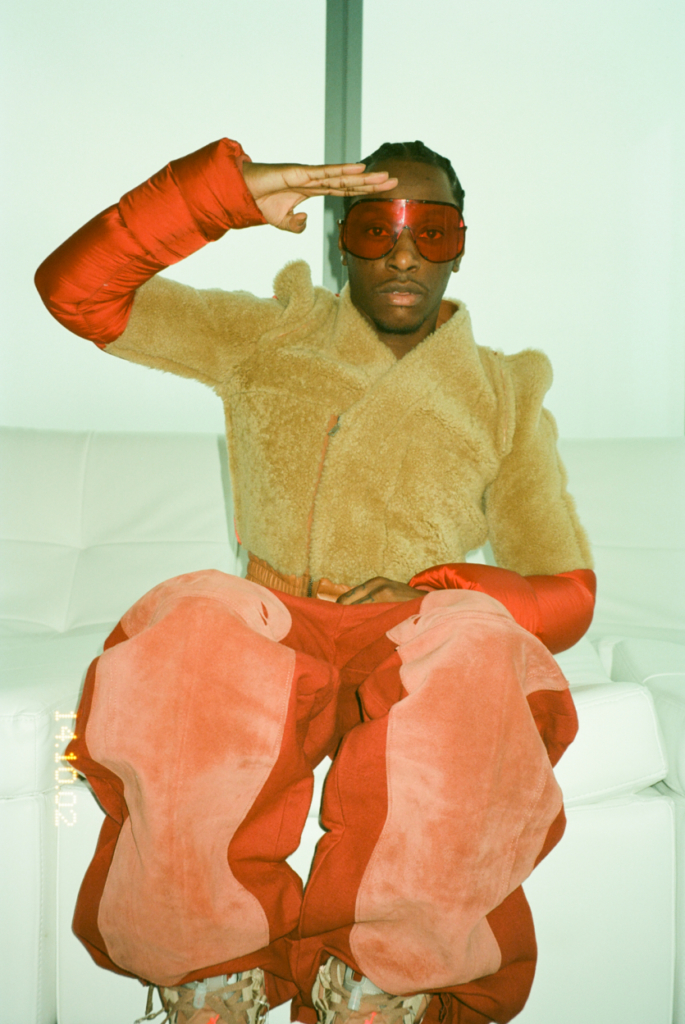 Is there anywhere you look for inspiration?
"I like to people-watch. Being outside gives me the most inspiration. For instance, I was at a ski resort and these girls—I guess they were Amish—they had a skirt over their snowboard pants. I asked them if it came like that, and they were like, 'No.' I wrote it down in my notes, skirt over snowboard pants. They happened to be leaving at the same time we were, and that's when I figured out they were Amish. I thought they were doing it on purpose, but they had to wear the skirt culturally."
What's the coolest fashion moment you've had?
"I think my first time in Paris, working on something fashion-related. It was like, 'This is it.' That's what everybody dreams of, you know?"
Where are your favorite places to shop?
"Mom-and-pop stores. I like finding little things that people wouldn't wear or wouldn't have or wouldn't think to buy. When I'm overseas, maybe at the airport, and I see like, a store with a funny-looking hat that I like—stuff like that. Those little gems are my favorite places to shop."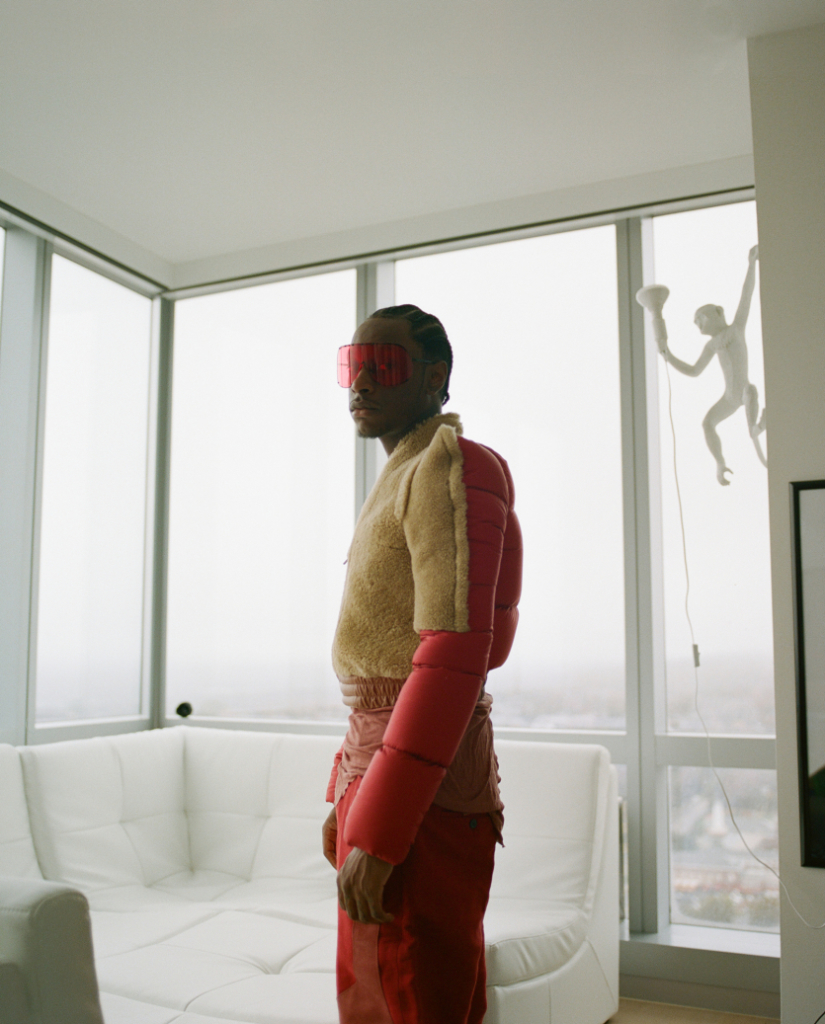 If money were no object, what would your closet be full of?
"A whole lot of runway pieces and special-order pieces. A whole lot of Alexander McQueen stuff."
Would you rather shop vintage or shop new?
"It just depends on what vibe I'm going for at the moment. Sometimes I'll start looking at old Helmut Lang and I'm just vibing with old stuff. But sometimes I like to actually go to stores to see what the new collections look like."
Did working from home change your wardrobe at all, or did you just keep dressing the way you had been dressing?
"I think it has improved it only because I spend a lot of time at home, so now I get to just keep trying on my clothes as opposed to quickly getting dressed to go out. Now I get to plan it out because I'm inside all the time, so I get bored and just try on clothes."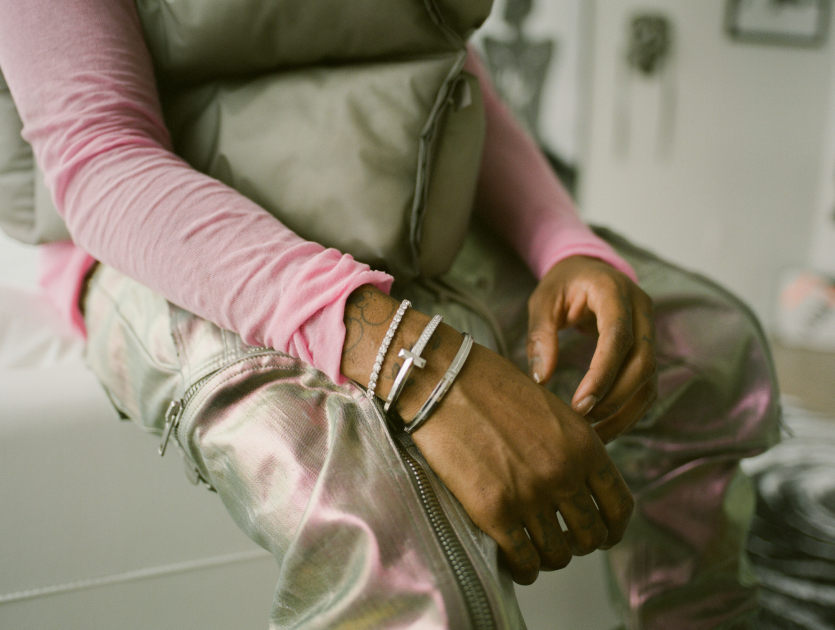 If you could only keep three pieces in your closet, what would they be?
"My Rick Owens technical headdress (it's actually not in my closet, but my living room on a mannequin). My [Raf Simons] consumed button-up and my Vetements Canada Goose jacket just to keep me warm."
Is there a certain era or decade in fashion that you are inspired by?
"It changes literally every other week. I like the late '90s, early 2000s and what they thought Y2K was going to look like. It was a lot of monochrome, a lot of tight shirts, spiky hair, green, black. I like that era a lot—the whole Matrix dystopia type thing."
Are you optimistic about where fashion is heading?
"I'm always optimistic."