Andy Cohen responded on Wednesday to claims made by Ryan Seacrest that he ignored him during New Year's Eve while broadcasting alongside CNN's host Anderson Cooper.
Seacrest claimed earlier this week on "Live! with Kelly and Ryan" that Cooper greeted him and mouthed "Have a good show," but Cohen, who was only 10 feet away, did not acknowledge the "American Idol" host.
The following day, Cohen took to his Sirius XM radio show to present his side of the story, claiming Seacrest has "got a bug up about me."
"I didn't see him," said Cohen on "Andy Cohen Live." "I don't even know what I, I didn't see Anderson turn around and wave. Usually what Anderson will do, and I should, I should call him back and ask him about this, frankly."
CNN'S ANDERSON COOPER UNCOMFORTABLE AS ANDY COHEN SAVAGES BILL DE BLASIO TO WELCOME IN 2022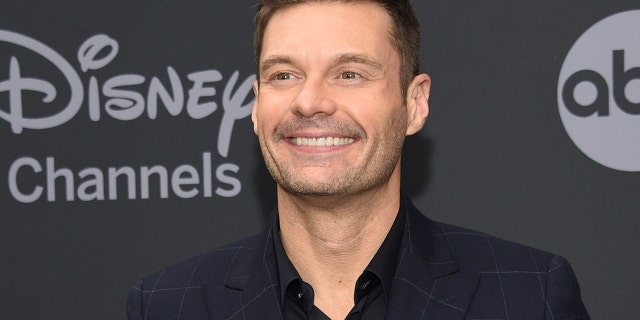 Cohen added, "But I think he'll yell at me if I do… usually if he's waving at Ryan, he'll say to me, 'Hey, there's Ryan.' You know what I mean? Yeah. And then I'll turn around and wave or I'll say, 'There's Ryan,' but he didn't do that."
The Bravo host then phoned Cooper, who confirmed some of the details of Cohen's defense.
Cooper didn't seem too pleased for the interruption – what, with the House vote for speaker going on and all.
"This is a you and I thing because he said on the show that you very politely turned around and waved to him and mouthed to him have a good show and that I didn't turn around," Cohen told Cooper.
"Right," replied the CNN host. "Or Happy New Year or something."
CLICK HERE TO SIGN UP FOR THE ENTERTAINMENT NEWSLETTER
"And I, and, and my point is that what the point I was just making on the show was usually if one of us sees Ryan and turns around and waves, we'll say to the other, 'Oh, there's Seacrest.' So I'm saying, you didn't say that to me this year," Cohen concluded.
The recent public feud between the two television personalities initially started after Seacrest said it was a good idea that CNN would not allow most employees to drink during the New Year's Eve broadcast after Cohen dissed him the prior year.