Your home's curb appeal is important. More often than not, this is the first impression people have of your home. We all know how important that first impression is and improving your curb appeal will ensure that your home gives off a great first impression.

Whether you are looking to add color, fix up some things that have been neglected or you simply want ideas for making the front of your home look more appealing, we have collected 150 ways that you can improve your home's curb appeal.
These projects range in difficulty, although most of them are really simple and take very little time. They are all budget-friendly and will help you to add beauty and best of all, value to your home. Many of the projects can be completed in a weekend. If you are looking for ways to improve your curb appeal, this is the collection for you. Choose a few projects or choose them all, your home will certainly appreciate it.
Refinish Your Front Door
Believe it or not, your front door has a lot to do with your overall curb appeal. If your door is old or outdated or simply a dull color, you can easily refinish it and give it new life. Simply choose a stain or paint color that will brighten up your front doorway and create a welcoming feeling for guests and passersby. It will cost you only about $50 to redo the door and less than a day for the work involved. The effect on your curb appeal however, will be priceless.
DIY Instructions – Thisoldhouse
Add Some Lighting
There are so many ways that you can add decorate lighting to your home, walkway or garden. Decorative lights help to make your home feel more welcoming and add beauty to your front yard or walkway. Whether you choose to go with traditional store bought lighting or you want to create your own, adding lights is a great way to improve curb appeal. You can create your own hurricane lamps which are beautiful when lighting a pathway,  and you can make them for just a few dollars each, out of things like tuna cans, paint and a few sticks.
DIY Instructions – Inmyownstyle
Build Window Boxes
Window boxes give you the opportunity to have colorful flowers and plants growing right on the side of your home. You can add splashes of color which is sure to make your home look more inviting and more beautiful. Plant seasonal flowers or you could simply add some greenery or use the boxes for growing herbs which you can then use in the kitchen to prepare wonderfully delicious meals. Window boxes are easy and inexpensive to build (depending on the material that you choose to use) and you can dress up the front and back of your house if you add them to every window.
DIY Instructions – Shanty 2 Chic
Build An Arbor
An arbor at the base of your walkway or even at the entryway of a front yard garden is sure to spruce up your curb appeal. You can build an arbor for around $150 and in one weekend. Once built, you can simply stain or paint the arbor to match the exterior of your home and even plant vining greenery or flowers at the base to give it even more beauty. Arbors look great in front of the house or even at the entry to the side yard and will definitely increase the value of your property.
DIY Instructions – Houzz
Create A Walkway
If you don't have a walkway leading to your front door or you have a bland sidewalk and you want something a bit more special, you can create a stone walkway that will instantly improve how your home looks from the street. You don't even have to use actual stones (which are a bit expensive) to get the stone walkway look. You can simply purchase stone forms and then fill those forms with concrete to look like real rock. The entire project will cost less than $50 (depending of course on the length and width of the walkway) and you can finish it in a couple of days.
DIY Instructions – Budget101
Upgrade Your Hardware
Just replacing the hardware around your front door can significantly change how your home looks. This is one of the simplest things that you can do to improve your curb appeal and something that will take you just an hour or two to complete. If you are happy with the hinges and other hardware around your front door, just replace your porch lighting or your home address plate. Even something simple can go a long way in helping to increase the beauty of your home and replacing hardware is a really easy and really inexpensive way to do that.
DIY Instructions – Popularmechanics
Replace Your Mailbox
If your mailbox is a bit old, replacing it will instantly change your curb appeal for the better. Mailboxes are relatively inexpensive and there are many ways that you can make yours look better. If you don't really want to part with your old mailbox, you could just give it a fresh coat of paint (assuming that it's metal or wooden). You could also build a base for the mailbox from rock, wood or any number of other materials that will make it look loads better and help to make your entire property look more attractive.
DIY Instructions – Diynetwork
Paint Your House
If you really want to spruce up your home's exterior and you have some time and money to spare, you could always paint the outside of your house. Painting is not something that you necessarily have to hire someone to do. Once you choose the color and type of paint that you want, you just have to clear a weekend or two and just paint over that old paint, giving your home a fresh new look that is sure to be noticed.
DIY Instructions – Popularmechanics
Wash Your House
If you really don't want to spend the time and money to paint your home's exterior, you could simply pressure wash it. This will remove all of that old dirt and grime and make your home look virtually new again. Note that there are certain ways to pressure wash your house depending on your exterior so be sure to follow the proper directions for washing siding, brick, etc. Pressure washing will take much less time than painting and depending on the overall condition of your home's exterior, it may give you the same results.
DIY Instructions – Pressurewashinghickorync
Paint Your Garage Doors
A fresh coat of paint on garage doors will instantly make your exterior look better. Garage doors tend to get dirty and faded from all the up and down movement and should probably be repainted every few years. If your doors have been neglected for quite a few years, take the time to give them a little facelift. This is a project that should cost less than $100 (including paint brushes, rollers, etc.) and will make your garage look practically brand new. Be sure to repair any pings or dents in metal doors before painting.
DIY Instructions – Behr
Add Shutters
If your home already has shutters, you can simply clean or repaint them to spruce them up a bit. If you don't currently have shutters, you can make them yourself and give your home a completely different look. Shutters are the perfect accessory for your home and they are very easy to build. It really won't cost as much as you may be thinking to build shutters and you can paint or stain them whatever color you want to match your exterior. This is something that you can probably finish in a weekend and something that will add a lot of value to your home.
DIY Instructions – Thehandmadehome
Redo Your House Numbers
Something as simple as upgrading your house numbers really can help you to improve your curb appeal. Instead of using those peel and stick numbers or sticking with the same ones that you have had for years, take half a day and about $20 and create beautiful modernized numbers that will instantly improve how the front of your home looks from the street. This is one of the easiest ways to improve your curb appeal and is one of the least expensive as well. If you don't really want to make your new numbers, you can purchase them but steer clear of those tacky peel and stick varieties.
DIY Instructions – Curbly
Add A Welcoming Seating Area
Nothing will make your home seem warmer and more inviting than having a few chairs on your front porch. Creating a front porch seating area will take very little time and just a bit of imagination. If you tend to entertain, you will want to have comfortable chairs and a table or two, depending on the seating arrangement that you want to create. A couple of rocking chairs with cushions is a simple fix for a boring porch and will instantly upgrade your curb appeal. A porch swing is an even better idea or you could combine seating types to mix it up a bit.
DIY Instructions – Redbeacon
Add A Container Garden
Even if you don't have room to create a complete garden area in the front yard, you can still add flowers and plants in containers. Container gardens are easy to put together and they are flexible because you can move them about as needed. You don't even have to stick with traditional planters. You can create a container garden out of just about anything and make it as unique as you want. Choose plants that will grow in different seasons so that you always have plant life to improve your curb appeal.
DIY Instructions – Treehugger
Plant Perennials
Flowers and plants are definitely going to make your home look more attractive from the street and even close up. Planting perennials ensures that you have flowers blooming every year and there are many different varieties from which you can choose. Plant some flowers that will bloom in early spring, others that will bloom in summer and still others that will bloom late into fall. This ensures that you have those beautiful colors virtually year around. And, perennials are very inexpensive. You can pick up several varieties for around $1 or so for a pack of two or three bulbs.
DIY Instructions – Aarp
Reseed The Lawn
Whether you have bare spots in your grass or you simply need a thicker and more beautiful lawn, reseeding takes very little time and is probably less expensive than you may think. You can go all out and save yourself loads of time by simply churning up your current grass and replacing it with a blanket that will grow your lawn for you. Or, you could simply purchase some grass seed and begin sowing it in the areas that need it most. However you choose to do it, reseeding your lawn is sure to give your property a huge boost in value as well as beauty.
DIY Instructions – Familyhandyman
Buy A New Doormat
Ok, so a doormat may set you back up to $30 or so, depending on your style and preference, but nothing is easier than laying down a doormat to increase your curb appeal. If your porch can be seen from the road, everything on your porch has to be attractive in order for your home to look attractive. Laying down a new doormat not only makes your home more attractive but it gives a more welcoming feeling to guests as they knock on your door. You can get a new mat for as little as $5 – again depending on what you want – and laying it down takes literally only seconds.
DIY Instructions – iVillage
Cover Bare Spots
Any place in your yard that is bare – or dead – needs to be covered up in order to improve your home's beauty. If you have dead grass, dead trees or simply spots around your trees where grass does not grow, covering up these areas with flowers, potted plants or even mulch will increase the beauty and ultimately, the value of your home. Anyone driving up and down your street is sure to appreciate your landscaping, particularly when every single inch of your lawn is filled with life and beauty.
DIY Instructions – Popularmechanics
Add A Tree Bench
If you have a rather large tree in your yard that you just can't cut down and you want to dress it up a bit, build a tree bench around it. Not only does this improve your curb appeal but it gives you somewhere to sit when you want some peace and relaxation. This is a project that you can complete in a weekend and depending on your choice of material, is one that won't cost you an arm and a leg, either. Your home will look much more inviting and guests will really enjoy sitting under your tree with you during warmer months.
DIY Instructions – Thisoldhouse
Mow The Lawn
Really, mowing the lawn is absolutely the best way to improve your home's curb appeal. You have to keep that grass cut in order for others to see just how lovely your home really is. Depending on where you live and how much rain and sunlight you get, you may find yourself mowing at least once or twice each week during the summer months. During spring and fall however, about once a week or once every other week should suffice. Keeping your lawn properly maintained and manicured will instantly raise your home's value and it costs very little and takes very little time.
DIY Instructions – Diynetwork
Pull Those Weeds
In the yard and in your flower beds, weeds can instantly cause your home to look overgrown, less attractive and less valuable. Taking a couple of hours each weekend to rid your lawn of those weeds will help to improve your curb appeal and keep your grass and other plants healthy. While you can use herbicides to rid yourself of troublesome weeds, if they are in grass or flower beds it may be better to simply pull them by hand. For most weeds, you won't even need gardening tools. Simply rip them from the ground by their roots.
DIY Instructions – Thisoldhouse
Add Garage Windows
If your garage door didn't come with windows, you can actually create the look of windows without even using glass. Making faux windows is an easy weekend project that takes very little time and very little money. You could always cut into your doors and install real windows, but faux ones work just as well and give the garage doors that create homey feeling. Add some carriage house door hardware and those garage doors will get a great facelift that makes your entire home look better.
DIY Instructions – Housetohomeblog
Paint Your Exterior Trim
Repainting the trim on the outside of your home is a great way to improve its value and beauty. Just a gallon or so of paint (depending on the size of your home) is all you need to instantly give your home a facelift and this shouldn't take more than a day or so to complete. If you really want to step up your curb appeal, consider using contrasting colors on the trim so that it shows up well or go with warmer colors. It all depends on the statement that you want to make.
DIY Instructions – Howstuffsworks
Clean the Gutters
Did you know that if you clean your gutters periodically you can help them to last longer? Not only does this little trick save you money, it helps your home to look better from the street. Leaves and other debris can build up in those gutters and can actually cause water to stand which could eventually cause major damage to your home's structure and roof. At least once a year, take a ladder and carefully remove all of that debris or you could invest in gutter guards that keep larger debris from landing in gutters.
DIY Instructions – HGTV
Edge The Driveway
Adding a decorative edge to the driveway not only boosts the appearance but it can significantly raise your home's value. Driveway edging is easy and not at all expensive and is a project that you can complete before the weekend is over. You will need to choose the material and edging pattern that you prefer. Edging will help your driveway to really stand out and gives you a chance to express your creativity by making patterns or designs in the edging.
DIY Instructions – Doityourself
Replace Worn Out Shingles
There are so many things that can cause shingles to come lose or even fall off. Fortunately, when you lose one you don't necessarily have to replace them all. A few loose shingles does not mean that you have to invest in an entirely new roof. You can simply replace those shingles that are torn or missing and make your entire roof look new. Note that you will need to find shingles that look like the ones currently on your roof and if you are not a fan of heights, this may be a job that you want to hire someone to do.
DIY Instructions – Instructables
Add Patio Furniture
The best way to make your porch more inviting is to add a few pieces of patio furniture. An inviting porch means better curb appeal and when you take time to add a few integral pieces of furniture, your entire home will look better from the outside. You can make many patio furniture pieces and save yourself some money and most of these pieces can be done within just a day or so. When adding seating to your front porch area, be sure not to forget a nice table or two to tie everything together.
DIY Instructions – Camelotartcreations
Add Window Treatments
Window treatments are meant for the inside of your home but you actually can see them from the outside so they are very important to your overall curb appeal. Be sure to keep those window treatments in good condition and choose something that looks attractive from the outside as well as from the inside. Mini blinds are also a good idea or you could go with shades that have scalloped edging which give your windows a really nice look from outdoors.
DIY Instructions – BHG
Plant Shrubs
Shrubs are always a good idea for front yard landscaping. You can plant them next to your front porch or deck, along the roadside curb or have them line your driveway. They offer beautiful greenery year around (depending on the types of shrubs that you plant) and they are relatively inexpensive. Box shrubs are an excellent idea for front landscaping or you could go with something that produces flowers to give your view a bit more color. Shrubs are easy to plant and very easy to care for so if you are looking for landscaping ideas to improve your curb appeal, shrubs are a great choice.
DIY Instructions – HGTV
Paint The Steps
If your front porch has wooden steps, consider painting or staining them to give them new life. This is a great way to improve your home's exterior look and something that takes very little money and very little time. If you are planning to repaint your entire home or even your entire porch, plan to also repaint the steps so that they don't end up looking dull and lifeless. You may even want to go with a different color. If your current color seems a bit drab, add something completely off the wall to really draw attention to your home.
DIY Instructions – SFGate
Repaint The Porch
Unless your porch is brand new, you may want to think about giving it a fresh coat of paint. In the case of wooden decks and porches, a fresh coat of stain will suffice unless of course, you want to really add some color and then you could just paint the porch any color you want. You don't necessarily have to paint it all one color, either. You can use contrasting or complementing colors to give it a really unique look and one that is sure to boost your home's curb appeal.
DIY Instructions – Younghouselove
Add Hanging Plants
Hanging planters look great on the front porch and help to make your home seem more welcoming and friendly. You don't have to use the same style of planters for different plants but you can if you want the look to be completely uniform. Just choose the plants that you want to hang and then select hanging planters or you can make many plant hangers yourself, giving your front porch a nice little rustic touch. Vines and annuals are good choices for hanging plants as are ferns or you could even put strawberry or tomato plants in the hangers if you want.
DIY Instructions – Apartmenttherapy
Hang A Wreath
A wreath on the front door really makes your home look friendly and inviting. Hanging a colorful wreath will ensure that it can be seen from the street which is where the curb appeal begins. Choose wreaths that express your personality or you can go with the seasons and hang a different one for each holiday. You can purchase wreaths just about anywhere you shop or you could take the time to make them yourself. This is a much less expensive option and gives you the chance to really express your individuality.
DIY Instructions – Save-on-crafts
Add Front Door Topiaries
Topiaries by the front door look elegant and sophisticated and they are very versatile. You can change them up for holidays like Christmas by simply adding a few decorations or red ribbon. You can create your own topiaries that take very little time to make and cost very little when compared to buying them. Add some clear lights to light up your front door and make it seem warm and friendly. The great thing about topiaries is you can make them in virtually any size so no matter what size your front step is you can create topiaries to go on either side of it.
DIY Instructions – Ourbluefrontdoor
Add A Whimsical Door Knocker
A door knocker is sure to liven up your front porch, especially when you choose something completely off the wall and unique. You can purchase door knockers in various shapes, sizes and designs or you could be very creative and make one yourself. Whatever you choose to do, make sure that you select a knocker that goes well with your exterior décor and something that really expresses your personality. Even if everyone who visits you rings the doorbell, a door knocker is sure to spark their interest and improve your overall curb appeal.
DIY Instructions – Styleathome
Clean Your Roof
Cleaning up around your home is the easiest, least expensive and most effective way to raise your home's value and improve your curb appeal. This includes your roof. If you don't necessarily need to replace shingles (or the entire roof for that matter) but you simply have a few twigs, leaves and other debris that has landed there, cleaning it off is sure to make your home look better from the street. Remember to be very careful when trekking about on the roof and avoid any soft areas. Cleaning will also help to ensure that you avoid leaks in the future that could damage ceilings.
DIY Instructions – Everyday-Wisdom
Add A Water Feature
Small ponds, fountains and other water features are sure to improve how your home looks from the street. You can actually make your own water features and avoid the expense of buying them. The sound of trickling water is also very relaxing and when you choose to make your own fountain or other feature, you can save money and relax at the same time. Add a small fountain to a garden area or to the inside area of a circular drive for a really elegant effect.
DIY Instructions – Sunset
Trim Tree Branches
Having trees in the yard in general will improve your curb appeal. However, when you leave those trees unpruned, they begin to look overgrown and this can actually lower curb appeal. Keeping trees and shrubs neatly pruned should be part of your overall landscaping plan. You can trim trees yourself (assuming you will be very careful when climbing on ladders and such) or you could hire someone to do it for you. However you choose to do it, remember to have your trees pruned at least once each year to keep them perfectly trimmed and beautiful.
DIY Instructions – Fiskars
Build A Berm
A berm is a level or raised area that you can use to separate two sections of your lawn. For instance, you can build a berm to help keep your flower garden completely separate from the rest of the yard and this has a wonderfully pleasing effect on the eyes. Berms are relatively easy to build and cost very little but the overall effect is one of a perfectly landscaped lawn that is sure to improve your curb appeal as well as your home's value. You can build berms to separate different sections of yard, to keep flower gardens separate or to separate the front and side yards.
DIY Instructions – Landscapingnetwork
Create A Front Door Border
If your front door is a bit drab, you can give it a wonderful border that will make it more attractive and increase the beauty of your home. Adding just a top border will instantly make your front entryway more interesting and elegant. You can purchase the supplies that you need to create the border or if you have a weekend available, make the border that you want. Remember to stain it the same color as your door or you could be really unique and create contrasting colors with the border.
DIY Instructions – Meandjilly
Dress Up Your Dormer
If your upstairs has a dormer, take the time to add a little beauty to that area. Window boxes are a wonderful choice for adding color to dormers or you could be creative and choose other ways of dressing them up. Vines are a good idea or you could simply add a window box and use the same flowers that you have decorating your porch to pull everything together. If you don't have a dormer but you do have upstairs windows, use the same technique to make them more attractive as well.
DIY Instructions – Blackrhinoservices

Upgrade Your Porch Railings
Upgrading porch railings is something that you can complete in a weekend and if you do the work yourself, it won't cost much either. If your porch doesn't currently have railings, adding them will instantly change the look and feel of your home and add significant curb appeal. You can create railings out of any number of wood types and you can paint or stain them any color you want to match the rest of your home's exterior. Aside from beauty, porch railings also give you a bit of security and safety.
DIY Instructions – Doverprojects
Clean The Windows
All jokes aside about not cleaning windows, this is something that you should plan on doing at least twice a year or so – even more if you live on a gravel road where a lot of dust kicks up. Cleaning the outside of your windows will help your home to seem cleaner overall and will boost curb appeal substantially. If you have an upstairs, you will want to be very careful about cleaning while on a ladder. Some windows actually pull out from the inside for easier cleaning and if yours do not, there are wonderful products on the market that will help you to easily clean them and ensure that they sparkle.
DIY Instructions – Homesessive
Add A Bird Bath
A bird bath in front of your porch, in a flower bed or just anywhere in the front yard is sure to boost your curb appeal. You can make your own bird bath easily and inexpensively by using a large candlestick, a pot lid and some paint and other supplies. You can paint the bird bath whatever color you want and this is such an easy project that you may want to make more than one. The birds will really appreciate what you have done for them and you will be boosting the attractiveness of your home at the same time.
DIY Instructions – Myrepurposedlife
Add Garage Door Hardware
For less than $100, you can add beautiful hardware to your garage doors that will instantly transform them and make them look more welcoming and attractive. If your doors are just plain and boring, adding some unique hinges and pull handles will create the look of carriage house doors without the total expense of buying carriage house garage doors. You just add the hardware (and maybe create some faux windows) and you have boosted your curb appeal in about two hours.
DIY Instructions – Blissimagesandbeyond
Put Up A Rustic Fence
Fences don't necessarily have to serve a purpose other than making your home look more attractive. If you have a weekend to spare, you can create a beautiful rustic fence that will instantly draw attention to your garden area or your lawn. You don't even have to surround your entire lawn with the fence, if you just want a little something extra, simply build a rustic fence around a corner flower bed or just have one on the driveway side of your lawn. Anything that you add is going to improve your curb appeal and you can build many fences for very little money.
DIY Instructions – Doityourself
Plant Trees
Trees are not only good for improving curb appeal, they are healthy for the environment as well. If you don't have many trees in your front yard, you can plant just a couple and instantly improve how your home looks from the outside. Flowering varieties are great for front yards and you have many choices or you could go with traditional trees such as maple or oak. If you have the room, plant a few fruit trees so you get curb appeal as well as fresh fruit when they begin producing.
DIY Instructions – Sfgate
Add Mulch To Garden Beds
Garden beds by themselves will add curb appeal. Adding mulch to those beds however, will really boost your home's beauty. If you have flower beds in the yard, shrubs planted by the porch or any other gardening type aspects in the front yard, fill in those bare spots with mulch. This is a great idea for around trees as well as flower beds and it makes your entire lawn seem well kept and elegant. Mulch is relatively inexpensive and if you have the right tools, you can actually create your own mulch which will cost you nothing but a little time.
DIY Instructions – Edenmakersblog
Hide Eyesores
If you have unsightly necessities on the front of your house, you can hide them and instantly improve your curb appeal. Here, we're talking about your electrical meter and lines that run to the inside of your house. Instead of simply leaving that unsightly metal thing hanging there (note that you can't actually move it) you can cover it up in such a way that it is never seen by those who pass your home. You can simply paint it the same color as your home's exterior and it will instantly be camouflaged and never seen again unless of course you are actually looking for it.
DIY Instructions – Loveoffamilyandhome
Add A Trellis Over The Garage
A small trellis over the garage door will give you space to plant beautiful flowers or vines that will instantly perk up boring doors. You can build a trellis in less than a weekend and still have time left over to do your planting. This is a great way to bring the garage and the front porch together – you simply plant the same flowers or vines that you have on your front porch and it makes your home seem so organized and well-kept. Plus, it's a good way to add a bit of color to an otherwise boring area.
DIY Instructions – Blueroofcabin
Make Custom Planters
Customizing planters is neither hard nor expensive but is a great way to add a little curb appeal. You can create custom planters from those that you already have on hand and make your entryway look very elegant. Whether you choose to have your house numbers, monogram or even names of your family members painted on, customizing your planters is a project that takes very little time and money and one that will instantly add amazing curb appeal to your entry.
DIY Instructions – Organizingmadefun
Repave The Driveway
If you find yourself with a bit of extra time and money on your hands, you can repave your driveway and really boost your home's beauty and value. Instead of paying someone a small fortune for this task, simply do it yourself. You can save money this way and it really takes very little time considering the impact that it will have on your curb appeal. If your driveway is relatively old and has cracks or terrible stains that simply won't come off, repaving is a great way to make your home's exterior look new again.
DIY Instructions – Familyhandyman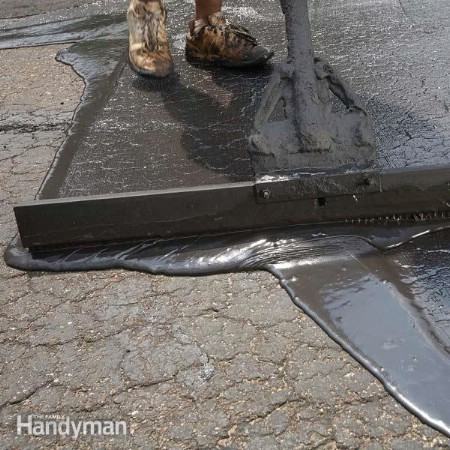 Reface Your Foundation
Sometimes the simplest things can have the most impact. Re-facing your foundation can significantly improve your curb appeal and can be so simple that it takes less than an entire weekend to finish. If you have a concrete foundation, you can add a little pizzazz to it by simply covering that concrete with brick or with stone that is relatively inexpensive but will seriously improve how your home looks. You just cover that old boring foundation with something new and attractive to instantly improve curb appeal and your home's value.
DIY Instructions – Akadesign
Cover Stairs With Pavers
Whether you already have concrete steps or you need to add them, you can cover them with pavers and really improve how they look. Pavers are very easy to work with and are relatively inexpensive but give you a beautiful look that will instantly increase your curb appeal. You can also cover steps with brick or other material just as easily so whatever your style or home's exterior, you can help those steps to match.
DIY Instructions – Diynetwork
Replace Dying Plants
If you have plants in your front garden or on your porch that are a little worse for wear, simply replacing them will instantly add curb appeal. Plants should always be healthy and beautiful so take the time to dig up those dying plants and replace them with plants that are alive and fresh. You can purchase plants that are already blooming or you can simply dig up old plants and plant new bulbs that will come in at varying times, giving you months of beautiful greenery and bursts of color.
DIY Instructions – Msn
Add A Whimsical Gnome
So, gnomes are nice and they add a bit of whimsy to your flower garden or your porch landscaping. You can create very unique and whimsical gnomes with just a bit of imagination and a little time. You can either buy gnomes in the design that you want or buy plain ones and then repaint them to give your garden area a bit of uniqueness. Make superhero gnomes or design different ones for each member of your family. Either way you choose, a garden gnome is sure to make the front of your home more interesting.
DIY Instructions – Instructables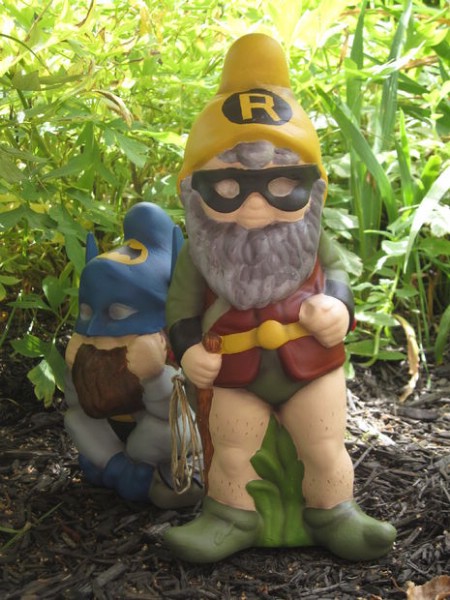 Replace Or Repair Window Screens
If your window screens are in dire need of repair, fixing them or replacing them all together will instantly improve how your home looks from the front. You should never allow screens to fall apart. Just as keeping the windows in good shape adds to the value of your home, having screens that are attractive will also help to make your home look more well-kept and valuable. Screens are inexpensive and if the damage is minimal, you can simply repair it instead of replacing them altogether.
DIY Instructions – Marthastewart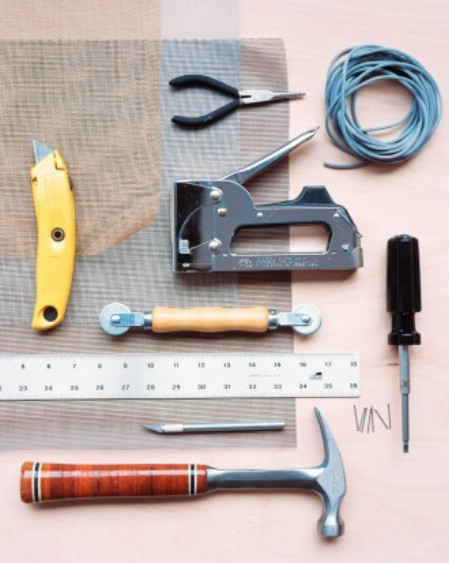 Remove Rotted Wood
Rotted wood on the exterior of your home not only looks bad but it can be dangerous to the foundation as well. If you have some rotted wood but not enough that you have to completely replace entire pieces, you can simply patch that wood for about $20 or so. This helps to ensure that the rot does not spread and will instantly make your home look better. Note that in some cases you may be able to repair wood with epoxy but when the pieces are rather large, patching is a better idea.
DIY Instructions – Thisoldhouse
Create Symmetry
Balance is integral to creating curb appeal. Larger plants offer a bit of a dramatic flair and if you are using potted plants, placing them in pairs offers the perfect balance and symmetry. You can also add a few key embellishments that will frame your front door and make your entire entryway seem much more inviting and friendly. This project may not cost you anything at all if you already have plants and other adornments on hand and will take very little time.
DIY Instructions – Countryliving

Repair Damaged Siding
If you have vinyl siding and that siding has been damaged, repairing the damage will instantly boost your curb appeal. You don't want your home to look neglected and keeping siding in good repair is an excellent way to add beauty to your home; not to mention it helps to protect your home. Depending on how much of your siding is damaged, you should be able to repair it in just a couple of hours which leaves you plenty of time in a weekend to tend to other repairs and replacements.
DIY Instructions – Thisoldhouse
Add A Sprinkler
A sprinkler will ensure that your lawn and flower gardens always look fresh and healthy. If you don't have a sprinkler (or you don't want to spend money purchasing one) you can make a simple sprinkler yourself with supplies that you may already have in the garden shed. Keep the sprinkler going during hot summer days, particularly during times of drought. Your lawn and flowers will certainly thank you and will always look their best – thus increasing your curb appeal and the overall value of your home.
DIY Instructions – Instructables
Plant Vines
Whether you have porch rails, a trellis or you simply want something on the side of your home that will make it look more attractive, vines are an excellent choice. Allowing vines to travel up the side of your home or having them hang off trellises and arbors gives your lawn a beautiful green look that makes it seem healthier. In general, plants offer great curb appeal. If you have an upstairs, you can have vines climbing toward upper windows or simply have them planted near the garage to add beauty to otherwise boring spaces.
DIY Instructions – Ehow
Build Porch Columns
It takes just a couple of hours to build porch columns and you simply won't believe the difference that adding columns can make. If you have a rather plain porch or you have railings but don't have decorative columns, you can build some yourself and create wonderful curb appeal. Columns are easy to build, inexpensive and will significantly improve how your home looks from the street. Once you have them built, you can paint or stain them whatever color you want. Match them to your home's trim or paint them a contrasting color for more depth and uniqueness.
DIY Instructions – Beneathmyheart
Install A Storm Door
Whether your current storm door is in need of replacement or you simply don't have one, installing one can make a huge difference in how your home looks. Replacing an old outdated screen door with a glass storm door will instantly improve your curb appeal and storm doors really aren't that expensive. You can install the door yourself quite easily and it will take less than an hour from start to finish. You should ensure that the door is the right size so measure carefully before you purchase.
DIY Instructions – BHG
Install Low Voltage Lighting
When choosing lighting for paths and walkways, low voltage lighting is a really good idea. This simple DIY project can have a huge impact on your curb appeal and low voltage lighting is safe to use and to install, even if you have never undertaken this type of project before. You can use this lighting for garden areas or to simply highlight certain high focus areas and instantly add curb appeal to your home's exterior. The cost will vary depending on the type of lighting that you choose but this is certainly a project that you can complete in a weekend.
DIY Instructions – Familyhandyman
Build A Hammock
A hammock not only gives you a place to relax but when placed in the front yard, it can add to your curb appeal. Believe it or not, hammocks are not only for back yards. You can install a hammock in a corner of your front yard or up near the house to add a little something special to your front view. You can purchase a premade hammock if you want but you'll get a bit of extra satisfaction from it when you make it yourself plus it's a lot cheaper to make this a DIY project instead of going with store bought.
DIY Instructions – Apartmenttherapy
Create An Outdoor Living Room
Bring some of your indoor living space outdoors with an outdoor living room and really boost your curb appeal. Creating an outdoor living room is easy, takes very little time and if you already have patio furniture and other accessories, it won't cost you anything. You can add some seating room to your porch or deck or go away from the house and create a nice little area near a flower garden or on the edge of the side yard. There are many ways to create an outdoor living room and it will give your home massive curb appeal.
DIY Instructions – Howstuffworks
Cover Air Conditioning Unit
Covering up your air conditioning unit is an excellent way to improve the view of your home from the street. If your unit is in front of your house, something as simple as a small fence made of lattice will cover it up and make the area look a bit more attractive. Instead of seeing that unsightly air conditioner or heating unit, passersby will see a lovely lattice and you can create a nice little flower bed around it to give it a little extra polish. Remember to plant flowers and other plants carefully so that you don't step on them if you need to service the unit.
DIY Instructions – Firsthomelovelife
Go Coastal
No matter where you live (even in the most landlocked state in the nation) you can create dramatic curb appeal when you dress the front of your home up in coastal attire. Decorative blue shutters and a few other embellishments will instantly make your home seem like it belongs on the beach. Not only will this create curb appeal but it will make you happier, particularly if you love the beach and want nothing more than to live there. Add tropical flowers to your flower beds and even a faux palm tree or two on the porch to complete the look.
DIY Instructions – Adoreyourplace
Build A Gazebo
A gazebo is a wonderful way to draw attention to your home. While many people opt to have their gazebos built in the back of the house, a front yard gazebo can instantly improve your home's value and your curb appeal. You can built it yourself and save a small fortune and these are great for corner areas around flower beds or even near the street if that's where you want it. This is a project that may take a little more time than just one weekend but it will definitely be worth the work when it's finished.
DIY Instructions – Wikihow
Build A Garden Gate
A gate at the base of your walkway will instantly add appeal to your home. If you prefer, you can simply put the garden gate near a flower bed or even leading into a side yard. As long as it is viewable from the street it is going to add to your home's curb appeal and this is a very easy project that will take you less than a day to complete. You will need the wood but if you have old wood lying around then this is also a project that won't cost you anything at all.
DIY Instructions – Instructables
Create Small Flower Gardens
Instead of settling for one rather large flower garden in one area of the lawn, create several smaller ones. This makes the entire front of your home a focal point and is sure to get some attention by those who pass by. You can create flowery areas directly in the ground or simply put container gardens around in different areas of the lawn. Plant flowers that match those around your house to really pull the whole look together.
DIY Instructions – Newgardener
Create A Lattice Screen
A little privacy is certainly not a bad thing and will help your home to stand out a bit from others on your street. You can build a small lattice screen for less than $50 and this is a great way to separate your house from others or to separate certain areas of your lawn. For instance, you could place a lattice screen at the opening to your side yard or between your home and your neighbors. You could also attach it to the end of the porch to give you a little privacy when sitting outdoors and to make your porch a bit more unique.
DIY Instructions – Fourgenerationoneroof
Line The Driveway With Trees
Trees are a wonderful way to add curb appeal and if you have a relatively long driveway, you can plant trees to line your driveway which will instantly perk up the look of your home. Bradford Pear trees are a popular choice when it comes to driveway plantings but you could also use flowering cherry, evergreen trees or even taller shrubs if you want. Planting trees helps to separate your driveway from your lawn just a bit and gives you a very unique and well-manicured look to the overall exterior.
DIY Instructions – Ehow
Build A Garden Shed
Even if you don't really have a back yard to speak of, you can have a lovely garden shed and simply put it in the front yard. Design the shed so that it matches the exterior of your home and you will create instant curb appeal. This also helps you to keep the front yard clean and clutter free because the shed is right there in a convenient location so you can keep things put away. You can build the shed yourself and save money and this is a project that you should be able to complete in a weekend.
DIY Instructions – Instructables
Add Edging To Flower Beds
Instead of simply planting flower beds, make those beds really stand out with edging of some sort. You can use a number of materials to edge your flower beds from landscaping timbers and rock to prefabricated edging blocks. Adding edging to your flower beds and around trees will instantly update the look of your lawn and make various different focal points throughout, which instantly adds curb appeal. This is also a project that is very inexpensive (depending on the materials that you use) and something that will take only a few hours depending on the number of flower beds you have planted.
DIY Instructions – Finegardening
Create A Living Wall
For something really unique that will have people stopping in the street to get a look at your home, try adding a living wall. This is a really easy project and one that won't cost anything if you have a few key supplies on hand. Living walls are great for the side of your home or garage or you could use them to cover fences. You can even create a free standing living wall and use that for privacy or to separate different areas of your lawn. There are different ways to create a living wall so choose the one that works best for you or try a few different methods.
DIY Instructions – Livewall
Go With The Season
Whether it's spring, summer, fall or winter, you want to be sure that your home is properly dressed for the season. Having seasonal décor is a must for curb appeal. During spring and summer, add a colorful wreath and loads of pastel and brightly colored flowers. During fall, pumpkins, corn husks and oranges are a great choice. During winter, dress up your home for the Holidays and be sure to use loads of deep reds and evergreens. Decorating your porch, flower beds and other areas of your lawn for each season is a great way to add beauty and get attention.
DIY Instructions – Positivelysplendid
Redo Cushion Covers
If your front porch cushions are a bit worn and tattered, taking the time to replace them is a great way to boost your home's appeal. You can purchase new cushions or simply take the time to create new covers for the ones that you have. If you love to sew, this is a great project that will only take a weekend and you can customize your cushions to match your porch or anything else in your lawn. If you don't like to sew, you can purchase premade cushion covers or just replace the cushions completely.
DIY Instructions – Confessionsofaserialdiyer
Plant A Shade Garden
Shade gardens are a great idea for homes that do not always have direct sunlight. Hostas and other similar plants grow perfectly well in shaded areas and give you boosts of color that are sure to improve your curb appeal. If you have shaded areas around your porch, next to your home or even under trees, you can spruce up those areas with shade plants and create little gardens that will make your view a bit more attractive. This is a weekend project that takes very little time and costs only the price of the plants that you want to add.
DIY Instructions – Howstuffworks
Create A Mailbox Garden
Replacing or redoing the mailbox is a great way to improve curb appeal but why stop there? Once you have updated your mailbox, consider adding a small garden around it to really give it a fresh new look. A few rocks, bricks or some short landscaping timbers to edge the garden and a handful of flowers or plants is all you need to create a stunning mailbox area that your mailman is sure to appreciate. Add mulch if you aren't filling the space completely with plants or use a ground cover plant to cover up bare areas.
DIY Instructions – BHG
Create Tiered Planters
Tiered planters are perfect for lining both sides of your entry door. They are very easy to make, cost very little and take very little time. They allow you to plant more than one type of plant or flower near the door which makes it seem a bit more interesting and gives you a wonderful focal point from the street. Just create the tiered planters and then choose the plants that you want gracing your entryway for instant curb appeal. You can customize the planters for an even more attractive look.
DIY Instructions – Positivelysplendid
Build An Arched Entry Door
If your front door is just a bit too bland and boring, why not give it a complete change? You can create a stunning arched Tudor styled door in just a couple of weekends, complete with arched windows all the way around. This is a great project and although a bit more time consuming (and probably more expensive than most other projects) it is definitely worth it. It will significantly raise the value and curb appeal of your home and you will have a beautiful door to enter each time you come home.
DIY Instructions – Hometalk
Add Outdoor Drapes
Outdoor drapes give you privacy and a bit of elegance at the same time. If you have the space on your porch, you can create beautiful drapes that will make your home seem a bit more elegant and help you to control sunlight and even pests when you are relaxing outdoors. Drapes can be completely drawn for complete privacy but even when they are tied back, they offer a beautiful look that will instantly upgrade your curb appeal and for very little if any cash. You can make the curtains from drop cloths which are really inexpensive.
DIY Instructions – Betweennapsontheporch
Build A Screened-In Patio
If your porch isn't screened in, you can do that yourself. This not only raises your curb appeal and the value of your home, it gives you a wonderful place to relax without those pests that come along in the summertime. This is a very easy project that won't even take the entire weekend and it's one that doesn't cost a fortune, either. You just have to screen in your existing porch or patio and you get a great updated look to the front of your home and the perfect place to entertain guests during the warmer months.
DIY Instructions – Huffingtonpost
Add A Bench
For less than $70, you can build an adorable little picket fence bench that can hold plants in containers and will instantly improve your curb appeal. This is great for smaller lawns that may not really have enough room for full flower gardens or you could just put it in the middle of a flower garden or sit it right beside the house. It's a cute little bench that will take you just a couple of hours to make and will look great if you have a picket fence in your yard. Have several of them in different colors to add contrast.
DIY Instructions – Creativecountrymom
Build Planter Boxes
If you really want to add curb appeal and have a lovely place for displaying those flowers and other plants, build planter boxes. These raised boxes are very easy to build and cost very little with regards to supplies. You can use them to plant your vegetables in the front yard if you don't really have a garden area and they will look neat and organized. You can also use planter boxes to separate different areas of your lawn or to line your driveway, whatever you want with them, really.
DIY Instructions – Thrifty101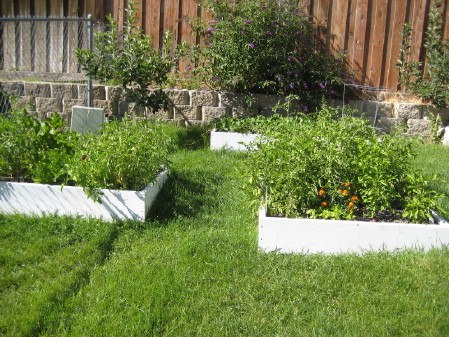 Makeover The Side Yard
In order for the front of your home to have curb appeal, every area that shows from the street has to be neat and tidy. If your side yard is a bit of a mess, it may be time to give it a slight makeover. You can add decorative touches like flowers, gates or fences to really upgrade the side yard which will also upgrade the overall look of your home. Even really small side yard areas can be made over to boost your curb appeal and this is a project that will take less than a day for most.
DIY Instructions – Hometalk
Plant A Succulent Bed
Succulents offer vibrant and beautiful colors and are really easy to grow. A succulent bed is the perfect way to add color and life to your home's exterior. There are a number of different varieties that you can choose and you can incorporate different themes as well. Add decorative touches like rocks, landscaping timber or even container plants to create a beautiful garden that is filled with beauty and one that will instantly improve the look of your home.
DIY Instructions – Pieceofeden
Build A Retaining Wall
For areas that need to be separated or even those bothersome hills and slopes, a retaining wall is the perfect way to improve the view and increase your home's value. You can build a retaining wall from many different materials and this is great for sloping landscapes where you may just want to hide the hills with plants and flowers. You can also add a retaining wall to the area beside your driveway to cover up the drop off with a bit of style and beauty.
DIY Instructions – Familyhandyman
Disguise Tree Trunks
If you have tree trunks in your yard, chances are that you really want them gone. However, instead of having them dug up (which leaves holes that you will need to fill in) simply turn those tree trunks into attractive planters. You can use a slightly hollowed out trunk to plant vines or flowers which will instantly make your lawn look better and will hide away those old eyesores – in plain sight. Even the largest and most unsightly trunk can be transformed into a beautiful planter in just a matter of hours.
DIY Instructions – Thelovelyplants
Add Contrasting Step Colors
Add a bit of drama and interest to otherwise dull steps by simply painting or staining the tops in contrasting colors with the sides and backs. If your steps are white for instance, paint the tops red or stain them in a darker color which will instantly contrast with the white. This adds elegance and beauty to those steps and is sure to be seen from your street which is where your curb appeal begins. If your porch or deck is a darker stain, painting step rails white or vice-versa will add great contrast.
DIY Instructions – Midwestliving
Make Stained Glass Windows
Spruce up boring windows by creating faux frost or stained glass. Instead of a plain window in your door or surrounding your entry door, simply create a stained glass look that is sure to spark attention from anyone who passes by your home. This is a great weekend project and one that takes very little money. If you want a way to really increase the curb appeal at your front door, making stained glass windows is a great project and one that gives you a little creative leeway with regards to design and color.
DIY Instructions – Madiganmade
Build A Freestanding Swing
A swing in the front yard is a great way to show your relaxing spirit. You can build your own freestanding swing so even if you don't have room on the front porch for a porch swing, you can have one in your yard. This project is really easy and takes very little time. Once finished, you can stain or paint the swing in any color you want and place it anywhere in the yard where you want to create a focal point. This is an excellent project for in front of flower beds or even at the entryway to a side yard.
DIY Instructions – Ana-white
Stair-Step Your Plants
Having container plants is a great way to add curb appeal but you have to have a decorative idea in mind when placing those containers. If you have steps in front that are wide enough, you can stair step the plants to create a bit of drama right at the entryway to your porch or front door. Just add a container to each step, ensuring that they are not so big that they cause the steps to look crowded. Use the same types and colors of planters for an elegant look or mix it up for a more interesting approach.
DIY Instructions – Midwestliving
Add Awnings
Awnings give your home a very unique look and serve a functional purpose as well. Although traditional awnings are a bit expensive, especially when you have them professional installed, you can make them yourself and install them to save money. You can put awnings just on the very front windows or use them on every window in your home. They help to block out sunlight and look lovely so they add instant curb appeal and give you a few other benefits as well. The cost and time for this project will depend on the size of your windows and how many awnings you need.
DIY Instructions – Instructables
Put Away The Hose
If your outdoor water spigot is in the front of your house (which is true of most mobile homes these days) then you may just need to create a coverup or a holder for that hose to keep it up out of the yard and put neatly away. You can build your own garden hose holder in just an hour or so and you may already have everything you need to do so on hand so it may not cost you anything. You could also build a complete hideaway for the hose or just keep a storage bench nearby and take the hose out only when you need it.
DIY Instructions – Lovegrosswild
Build Rustic Criss-Cross Planters
Adding interest to your front yard area can be very simple. Take these rustic planters for instance. They are very easy to build and will help you to really display those plants and flowers in style. You can make these to add a little rustic charm to your entry door or store them on the sides of the porch or just anywhere you want to add a bit of interest and appeal to the front yard. They can be painted or stained any color you want, although white is a really good choice for the rustic look.
DIY Instructions – Centsationalgirl
Add Some Porch Trim
An hour or two, some spare wood and a little imagination are all you need to create instant curb appeal on your porch. By adding trim, you can turn an otherwise boring porch into something elegant and vintage looking. You can buy custom made trim or simply create your own. Painted white, trim really gives your porch a welcoming look. You can also paint in bright colors that contrast with your other exterior paint to create a really interesting look.
DIY Instructions – Hometalk
Create A Botanical Archway
If you have the room, creating a botanical archway is an excellent way to create a focal point and instantly spruce up your curb appeal. You simply have to begin with an arch shape and then add vines, plants and flowers to completely cover up the structure and make it look as if you have an arch made solely of foliage or blooms. This is great for side yard entryways or you can use it to separate flower gardens. If you have a walkway to your front door, a botanical archway is perfect for the end by the sidewalk.
DIY Instructions – Homejelly
Add Garden Stones
Garden stones are relatively inexpensive and can easily be made if you prefer something DIY. By adding decorative garden stones, you can turn a regular flower bed into something that is really unique and interesting. Garden stones with your house numbers painted on them would look great in a small flower bed at the edge of your yard or you could paint just about anything you want on them. Painting them yourself is an easy and inexpensive project and gives you the opportunity to be really creative and customize them perfectly.
DIY Instructions – Intimateweddings
Plant A Butterfly Garden
What could possibly be more beautiful in spring than a butterfly garden? If you want to improve your curb appeal and your view from the porch at the same time, a butterfly garden is the perfect weekend project. There are certain types of plants and flowers that attract butterflies and many of these also attract hummingbirds and other beautiful wildlife. Take the time to determine which specific flowers and plants you want and then create an area in your front yard that can become a haven for these lovely creatures.
DIY Instructions – Njaudubon
Re-Stain The Fence
If your fence is a bit old and faded, a bit of new stain or paint will instantly add curb appeal. You may simply want to change the color or add some flair to your perfectly fine fence. Either way, by redoing the fence you can add curb appeal and raise your home's value a bit at the same time. This is a great project that even the kids can help you to finish. Remember to protect plants and flowers from paint and if you have a smaller and more portable fence, you may simply want to move it somewhere safer for painting and then put it back up again.
DIY Instructions – Thisoldhouse
Paint The Front Stoop
If you don't have a porch but have a small stoop instead, you can still improve your curb appeal by simply painting the stoop. Even concrete stoops can be painted and made more attractive. Consider a pattern before you begin painting and add a bit of spark to an otherwise boring and bland entry area. You can do a zig-zag or even a checkerboard pattern to make the stoop stand out and seem much more lively.
DIY Instructions – Thisoldhouse
Pressure Wash The Driveway
Pressure washing the driveway is the perfect way to remove stains that may make your exterior seem a bit drab and neglected. Cars tend to drip oil and other residue that can really build up over time. If you haven't cleaned your driveway in a few years (or if you have never cleaned it) now is the time to wash away all that buildup and make your driveway look perfectly new again. For really stubborn stains, you may need to pretreat for a few minutes before you begin washing.
DIY Instructions – Gardenclub
Redo The Porch Light
Something as simple as replacing your porch light could make a world of difference in how your home looks from the outside. If your porch light is a bit old and outdate or if it simply doesn't offer enough pizzazz, replace it. You can purchase a new porch light, which is really easy to install, or you can make a new one yourself if you prefer DIY ways of doing things. However you do it, replacing that light and even adding a few more along the side of your house, is sure to improve your curb appeal.
DIY Instructions – Stylewithcents
Plant Flowers Around Trees
Trees are great to have in the yard but the area around those trees can look dull and boring. To remedy this, simply plant a few flowers in those dull areas. You can line the trees in a circle with rocks, bricks or anything else that will match your exterior décor. Then choose flowers that will really bring out the colors of your trees. Mix it up and plant both perennials and annuals or plant flowers that bloom at different times so you have loads of color for months on end.
DIY Instructions – Momendeavors
Add Outdoor Wall Art
If the outside walls of your home seem a bit boring, add some outdoor wall art. You can create wall art (much like a living wall) and hang it on your porch, the garage or the outside walls of your house. This makes otherwise boring areas really come to life – quite literally – and provides a brilliant focal point. People passing your home on the street are sure to notice this beautiful living artwork and you can double the benefit if you plant herbs which you can then use when you cook.
DIY Instructions – Todayscreativeblog
Add A Small Privacy Trellis
If your home is close to your neighbor, considering adding just a small privacy trellis on one side to add to your curb appeal. You can also use this concept around the garage or on a breezeway from a detached garage to your house. The trellis is easy and inexpensive to build and is a great way to get a little privacy and add a little beauty at the same time. These are also great for sticking in flower beds just to add a little decoration without spending a small fortune.
DIY Instructions – Chezlarrson
Build A Wooden Pathway
For a rustic look and one that is sure to be noticed by people who pass your house on the street, add a wooden walkway. With a few old boards and a weekend to spare, you can create a beautiful pathway that can lead from your porch to the sidewalk or even to a garden area if you want. You can even run the pathway around your house to the backyard or just wherever you want to put it. This is a great way to recycle old boards and get a little curb appeal at the same time.
DIY Instructions – Akadesign
Create A Circular Driveway
If you have the room, creating a circular driveway will really boost your curb appeal. Even if your driveway is paved, making a circular won't cost that much if you do it yourself and you can complete it in a weekend. You will have to choose the specific path for your circular driveway to travel and then consider edging it and planting shrubs or flowers on the outer edges to make it look even better. A circular driveway is also very convenient, particularly if you tend to have a lot of company.
DIY Instructions – Homeguides
Add A Welcome Rock
Create a welcoming message for visitors by painting a welcome rock and adding it to the flower bed right next to your entryway. If you don't have a flower bed close by, just place the rock on the steps or anywhere near the door. You just need to find a rock that has a relatively flat surface and then you can stencil or freehand the welcome message. This is a great little project that will take only about an hour or so and if you have rocks available, it won't cost much either.
DIY Instructions – Bailingtwinenest
Create A Vintage Bench
To give your home a really friendly and welcoming look, create a vintage looking bench to place on the porch near your front door. You can also put the bench near a flower bed or even in the flower bed if you want. An old metal baby bed that you can find at a yard sale or flea market is the perfect beginning for a wonderful bench that is sure to get some attention when people pass by. Just clean it up and paint it if you want or you can leave it in its original color and just add some pillows or cushions.
DIY Instructions – Elizabethhousestlouis
Add A Front Porch Chandelier
You don't really have to spend a small fortune on an outdoor chandelier. You can make one yourself with a few things that you may already have in the craft closet and give your porch a wonderfully elegant look. An outdoor chandelier is great for curb appeal and is perfect for entertaining during the warmer months. Not only will this look great during the daytime, it will really add warmth during the nighttime when the lights are on. You can make a chandelier in just a couple of hours and dramatically improve the look of your porch.
DIY Instructions – Allthingsheartandhome
Hang Plant Shelves
Dress up the sides of your porch or deck or even a fence in the front yard with hanging shelves that hold beautiful plants and flowers. With just a few plastic or terra cotta planters and a few other supplies, you can create wonderful hangers that will allow you to have foliage just about anywhere. If you want to really spruce up your color scheme, paint the containers different colors in bright hues or use just one color to get a more elegant and uniform look. This is a great idea for herb gardens so you get the benefit of having fresh herbs along with some curb appeal.
DIY Instructions – Houzz
Add Candles
Nothing makes a home seem more inviting and warm than candles. You can actually use candles on the outside of your home to make it seem more appealing, particularly at night when the candles are burning. You can create any number of DIY candle holders so you have the opportunity to completely customize them or you can stick with a specific theme, however you choose. Have candles on the tables on your porch or even in the yard for a slight boost in curb appeal.
DIY Instructions – Wmcraftgoodies
Hang A Flag
Mailbox flags are very popular and they can be hung in any number of places. Whether you want a flag on the mailbox or you prefer them hanging near the steps, in flower gardens or even in the middle of the yard, your flags are sure to improve your curb appeal. There are a number of mailbox flags that you can make yourself and many of them require absolutely no sewing. Use them for your seasonal decorating or just create custom messages and hang them year around.
DIY Instructions – Ahomegrownhome
Redo The Curb
To really improve your curb appeal, why not just redo the curb? You can create a beautifully edged garden area right next to the curb that is sure to make your entire home look better. If you don't necessarily want a flower garden near the curb, simply redo the area and sew in some new grass. Keeping the curb attractive will certainly keep your curb appeal high and this is something that really doesn't take much time but will have a major impact on how your home looks from the outside.
DIY Instructions – Tancamjenksfam
Build An Address Display
Create an awesome display for your address numbers and place it at the edge of your yard. This will instantly boost your curb appeal and give you something lovely to look at from the porch. You can build a wooden display box for the numbers and then simply fill in the ground area with flowers or foliage. This is a good way to make your address known so that people can easily find you and a great way to add to your curb appeal as well.
DIY Instructions – Alderberryhill
Build An Outdoor Waterfall
You don't have to have a huge front yard to provide a huge water based display. You can build a lovely waterfall that will draw attention to your home and improve your curb appeal as well as your home's value. And, you can do it even in the smallest of yards. Of course, the size of the waterfall will depend on how much space you have available and you can decorate it with any number of rocks, plants or flowers. If you have a stream or fountain, you can tie those in to the waterfall and make a stunning front yard display.
DIY Instructions – Aboutcom
Build A Rock Garden
If you have enough flower gardens or you just aren't into all that greenery, consider adding a small rock garden to your yard instead. Rocks are very attractive when grouped together properly and this is a wonderful way to build a unique display without having to do a lot of planting. You can integrate flowers or foliage into your rock garden to make it more attractive and if your house has a stone foundation, this is a great way to tie in the yard with the house.
DIY Instructions – Decoist
Put Up A Bird House
Your little bird friends need somewhere to nest and you want a simple project that is going to increase your curb appeal. The answer is to add a bird house – or several – to your yard. You can build your own birdhouses out of any number of materials or you could buy them premade or even get building kits. If you really want to impress people who drive by your house, design your birdhouse to look just like your home. Birdhouses can be hung in trees or attached to poles and will help to make your yard more attractive and give you the added benefit of seeing lovely birds in the spring and summer months.
DIY Instructions – Birdsandblooms
Plant Annuals
Annuals come in various different types and colors and are the perfect addition to your flower gardens. Even if you prefer perennials that come back year after year, adding a few annuals will certainly give you more color and texture which will make your flower beds much more dramatic and appealing. Annuals are also very inexpensive – since they only grow in once – so you can choose many different types and plant them around your lawn or even in containers on the porch.
DIY Instructions – Southernliving
Add Colorful Chairs
Old wrought iron chairs give your front lawn a lovely vintage look. You can improve that look just a bit and make it a little more modern by painting those chairs in various different colors. Whether your chairs are in the yard or on the porch, adding multiple colors is sure to spark interest and increase your curb appeal. If you don't have wrought iron chairs, you can probably pick them up at yard sales or flea markets for fairly cheap and then simply spray paint them to get the colors that you want.
DIY Instructions – Todaysmama
Repair Cracked Concrete
Anywhere that you may have concrete should be checked for cracks. If your sidewalk, pathway or even your foundation is made of concrete it is essential that you repair that damage to avoid future problems that could be costly. Repairing those cracks will also help to make your home more attractive and could increase its value. Assuming that the concrete isn't broken or damaged beyond repair, there is a simple process to repairing it that will make it look virtually new again.
DIY Instructions – Familyhandyman
Make A Stone Patio
You can have a patio in the front yard of your home if you choose and this is a great idea for homes that don't have traditional porches. Instead of spending a fortune to have the patio made however, simply create one yourself. There is a really easy project that allows you to create a new stone patio and you can complete the patio in a weekend or so. This is a relatively low cost project considering the impact that it will make on your curb appeal and once you are finished you can add patio furniture, container plants or whatever else you want to complete the look.
DIY Instructions – Centsationalgirl
Build A Fire Pit
A fire pit in the front yard? Of course! You can have a fire pit wherever you want and placing one in your front yard is going to create an interesting focal point. You will want to ensure that you are allowed to have fires in your neighborhood. For those who live in rural areas however, fire pits are an excellent way to up that curb appeal and increase the value of your home. Go all out and build seating around the fire pit which will give you a wonderful place to relax and watch traffic go by even in colder months because you'll have the fire to keep you warm.
DIY Instructions – Lifehacker
Install Stone Facing
Faux stone is an excellent way to dress up your house all the way around, especially in the front where curb appeal is so important. Instead of spending a lot of money to have real stone or brick on the exterior of your home, simply add faux stone to the foundation to give it a great updated look for a lot less than you would spend on the real stuff. Most people passing by your home won't have a clue that the stone is not real and this is a project that you can do yourself from start to finish.
DIY Instructions – Familyhandyman
Build An Outdoor Fireplace
Like fire pits, outdoor fireplaces are great for entertaining, relaxing and generally keeping warm outside during the colder months. You can build an outdoor fireplace, even in the front yard if you want, and really improve your curb appeal. Not only will this add beaty and value to your home, it will come in really handy for relaxing on those cooler evenings during fall and winter. You can really go all out and create an area for cooking in the fireplace as well and really take your entertaining up a notch or two.
DIY Instructions – Firerock

Create A Raised Flower Bed
Raised flower beds are a great way to add curb appeal, particularly for areas that are sloped. You can create these little raised beds and then graduate them down the slope to create a beautiful garden area that is sure to impress anyone who sees it. Making them is a simple process but note that to graduate them down a slope, there may be just a bit of digging required. This is also a great idea for vegetable gardens, even in the front yard if your back yard isn't quite big enough.
DIY Instructions – Hoosierhomemade
Have A White Pickett Fence
A white picket fence is sure to add curb appeal as well as warmth to your home's exterior. White picket fences bring about feelings of family and happier times and making one is a cinch. You will need to pick up the boards to be used or you could cut them yourself depending on your DIY experience. You then just have to assemble the fence and paint it white. You can add a white picket fence to separate your house from the curb or use pieces of fencing to border flower gardens.
DIY Instructions – Yahoo
Build A Daybed Swing
Make your porch look more attractive and more relaxing when you create a lovely daybed swing. This swing is perfect for larger porches and will give you loads of relaxation time when you need it. You can build it in less than a weekend and then decorate however you want with cushions, pillows and even stuffed animals if you are so inclined. This is a great way to make your home seem more inviting and to give guests a comfortable place to sit when visiting.
DIY Instructions – Gardenpark
Build Your Own Greenhouse
A greenhouse is a great way to show off your green thumb and to add curb appeal at the same time. You don't have to spend hundreds of dollars to make one, either. You can create a beautiful greenhouse from old windows and give yourself a place to raise those plants in the wintertime which will also showcase them from your front yard, which adds to the curb appeal of your home. If you aren't inclined to have a greenhouse in the front yard but you want it to be seen from the curb, add it to a side yard instead.
DIY Instructions – Instructables
Repurpose Old Urns
Creating a focal point at the entry way is the best way to improve your curb appeal. This is a relatively easy process when you use your old urns and turn them into something to look at. You can paint the urns, add a few flowers – real or fake – and some lighting to really show off your creativity and make your front door stand out. You can use clear Christmas lights or simply place a small floodlight or something similar in the inside of the urn so that it lights up whenever you turn it on and floods your front doorway with soft lighting.
DIY Instructions – Settingforfour
Install A Ceiling Fan On The Porch
A ceiling fan on the front porch is sure to bring about feelings of southern belles and country charm. Many homes in the Deep South have ceiling fans on the porches to help fight the summer heat. You can add a ceiling fan whether you live in the South or not and instantly improve your curb appeal. Installing a ceiling fan outside is much the same as installing one inside, although you may want to take your time when choosing a fan to ensure that you get something that will mesh with your other exterior décor.
DIY Instructions – Ehow
Add A Living Monogram
Add some charm and customizing to your front door or the side of your house with a living monogram. You simply have to create – or buy – a mold for the letter that you want. Then you just fill it with plants that will grow into it, much like a living wall or vertical garden. Place this on the front door instead of a wreath for a unique change of pace. Make it a rather large monogram so that those on the street can see it when they pass by and you will have instant curb appeal.
DIY Instructions – BHG
Modernize The Garage Door
Instead of simply painting the garage door, make it something really special. Any design that you put on those doors is sure to be seen and is certain to improve your curb appeal. Paint a few squares different contrasting colors or paint them lighter shades of the same color. Adding a little design will make otherwise boring doors really come to life and you can create any design you want. This is something that you can complete in a day and a project that only costs the price of the paint that you need.
DIY Instructions – Retrrenovation
Install Wood Over Concrete Flooring
If you have a concrete porch and you really want to change the look of your home's exterior, simply install wooden planks over the concrete. Floating floor will lock in place over concrete and should stay perfectly tight or you could use decking if you want. Choose colors that complement your home's exterior. While you may not be able to see this improvement from the street, those entering your yard are sure to notice and you will certainly find it a more attractive way to dress up the porch.
DIY Instructions – Prettyorganized
Add Lots Of Color
When choosing planters and other decorations, add loads of colors to get a really dramatic boost to your curb appeal. You can customize the decorations on your front porch and in your yard in a number of ways but adding splashes of color is the best way to get your home noticed quickly. Have different containers all in different bright colors and add flowers of contrasting colors for a really unique and bold look.
DIY Instructions – Sparklesandastove
Add Porch Art
Something as simple as a broken window can become art that improves your curb appeal. There are actually many projects that you can make with broken windows but if you are looking for a way to dress up your home's exterior, creating art with those broken windows is the best way. You can also choose art to hang on your exterior walls or simply hang them in the open areas of your porch to add a little uniqueness and a dramatic touch.
DIY Instructions – Calfinder
Stain The Driveway
If your driveway seems a bit boring and bland, why not stain it? There are many ways to stain a driveway and doing so instantly improves how your home looks outside. When staining, think unique and try for something that is really different from what you currently have. Even with cars parked in the driveway, you are sure to get attention when you choose to stain it in varying different colors or you could go all out and paint it in a style or design that you really like.
DIY Instructions – Directcolors
Add Some Front Porch Storage
Adding storage to your front porch allows you to keep the clutter to a minimum and a clutter free front yard is sure to boost your curb appeal. Consider building an outdoor storage bench. This is a great idea for porches, decks or even out in the open. You can keep the kids' outdoor toys in the bench so that they are not cluttering up the yard when not in use or use the bench to keep your garden tools put away neatly. Also, it serves as extra seating and adds a real homey touch to your yard or porch.
DIY Instructions – Ana-white
Add Solar Flair
If you want something really unique, why not build your own solar lantern to display your house numbers? You could make solar lanterns simply to hang on poles lining your pathway or you could line your deck railing with them as well. This project for illuminating house numbers is really unique and a simple thing to create. You could also have a lantern with your last name or just anything you want. While buying solar lanterns may be a bit expensive, making them yourself is fairly cheap and you can create several of these in a weekend.
DIY Instructions – Littlelucylu
Paint Porch Floor To Look Like A Rug
Instead of just living with a boring porch floor, why not paint the floor to look like a rug? This is a great idea for large or small porches and decks, even those made from wood. You simply choose the pattern that you want to create and then paint. Note that you will need an alternate way to enter your home until the paint dries, which could take a day or two depending on the weather. This is a really good weekend project that will significantly boost your curb appeal.
DIY Instructions – Diyshowoff
Make A Huge Welcome Sign
Show visitors just how welcome they are by hanging a huge welcome sign. The great thing about this sign is it is large enough to be seen from the road, even if you have a relatively long driveway. This boosts your curb appeal and makes your home seem more friendly and inviting at the same time. This easy project can be finished in less than a day and is really inexpensive to make. Hang the sign, stick it in a flower bed or have it displayed in a container just outside your front door.
DIY Instructions – Thewoodgraincottage
Paint Concrete Steps To Look Like Brick
Boring old concrete steps get a new lease on life when you paint them to resemble brick. This is a great way to dress up your entry and improve your curb appeal. Instead of plain old concrete, your steps will look as if they have been laid by bricklayers. Believe it or not, you can create this look in less than a weekend and the supplies list is really short. It takes a little while to get used to the brick pattern but once you have that down, this is a really simple and quick project.
DIY Instructions – Paintedhomedesigns
Hang Some Tiki Torches
Nothing says summer welcome quite like tiki torches. You can create your own torches and hang them on your porch, deck or even on the sides of your house. The look is elegant and tropical and will instantly improve your curb appeal. You can actually purchase tiki torches if you prefer but why spend the money on buying them when you can make them yourself for relatively nothing? This is a fun project that takes very little time and you can burn citronella oil in the torches to keep bugs away during summer.
DIY Instructions – Apartmenttherapy
Redo The Porch Ceiling
While most people passing by your home are not likely to look at the ceiling of your porch, this is still an area that you may want to consider redoing for an overall boost in curb appeal. If your ceiling is a bit worn and/or faded, you can simply repaint it. Or, for a really dramatic change, you could use old pallet wood to create a beautiful wooden look that is sure to boost your home's value and appeal. You may even be able to get pallets at a local hardware store for free so this project may not cost you anything but some time.
DIY Instructions – Cape27blog
Add Built-In Seating
If you have a rather large porch or deck on the front of your home, adding built-in seating is a great way to boost your curb appeal. Seating is really easy to make and install, even on structures that are already built. You can add seating all the way around the porch for entertaining large groups or simply make an attached bench in one corner. The cost depends on how much seating you want and the wood that you use. The time also depends on the number of seats that you want to create.
DIY Instructions – BHG
Build A Deck Rail Planter
The rails of your porch or deck are the perfect place to add some curb appeal. With a little time and a few supplies, you can create planters that perfectly attach to the railing, giving you a place to display beautiful flowers and greenery and adding to the overall beauty of your home. Note that you can purchase deck rail planters but making them is a bit less expensive and gives you much more satisfaction. This is a great weekend project and you can create planters for rails going up and down your stairs as well.
DIY Instructions – HGTV