Happy birthday, memes are funny pictorial designs which are used to wish happy birthday celebrations. These designs are meant for different birthday events and some are really funny while others will make you feel loved knowing that someone really cares for you.
The idea behind birthday memes remains the same, it is to make you feel special on your big day and we have compiled a list of the 10 happy birthday memes online which are mostly used and it just perfect for birthdays celebrations because these memes lighten the mood and make you feel extra special on your birthday.
Happy Birthday Mom
This Birthday meme conveys the perfect message from a child who could no longer hide his excitement when he saw the mom coming in from work and rushes to meet the mom with a kiss and a flower. Happy Birthday Mom, I love you
Suprise!!!
You thought that I would forget your birthday but I didn't. Now, where's my cake?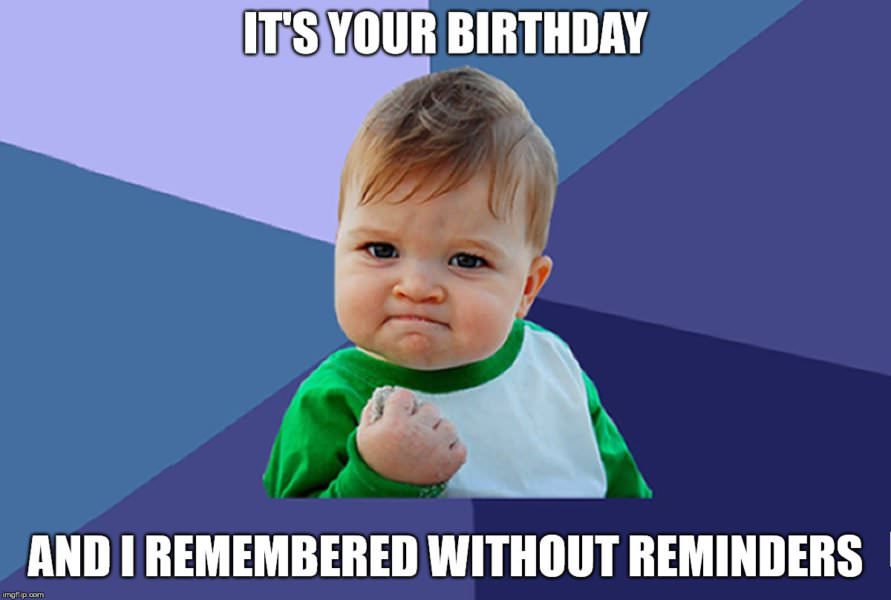 Office Birthday Celebrations
I know it's your birthday so HAPPY BIRTHDAY. Now, get back to work.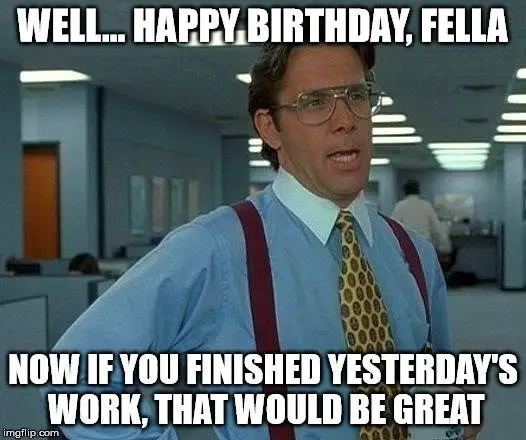 Busy Dad
It's your birthday am busy right now just go and have the time of your life.
Birthday Wishes
Because birthdays are special, birthdays come with a lot of goodwill messages so get ready to read and reply these goodwill messages because they must surely come in their numbers.
Free Cakes for me
I only get to eat free cakes only on my birthday so I am going to eat all the cakes I can today.
Happy Birthday Anyways 
I won't see you on your birthday but happy birthday all the same and have fun because I am away on a business trip.
Your Birthday is here again
I keep spending on your birthdays can't this birthday be voluntary. I know this whole birthday thing is a scam just to make me spend more money
It's my Birthday
I can't wait for tomorrow because it's my birthday because I will be free from all house chores and also get gifts because it's my birthday.
Happy Birthday My Princess
I will be home by tomorrow to celebrate with you but first enjoy the flowers till I come back and make you a proper birthday party.
Happy Birthday my little one
I hope you love your cake because it has been designed especially for you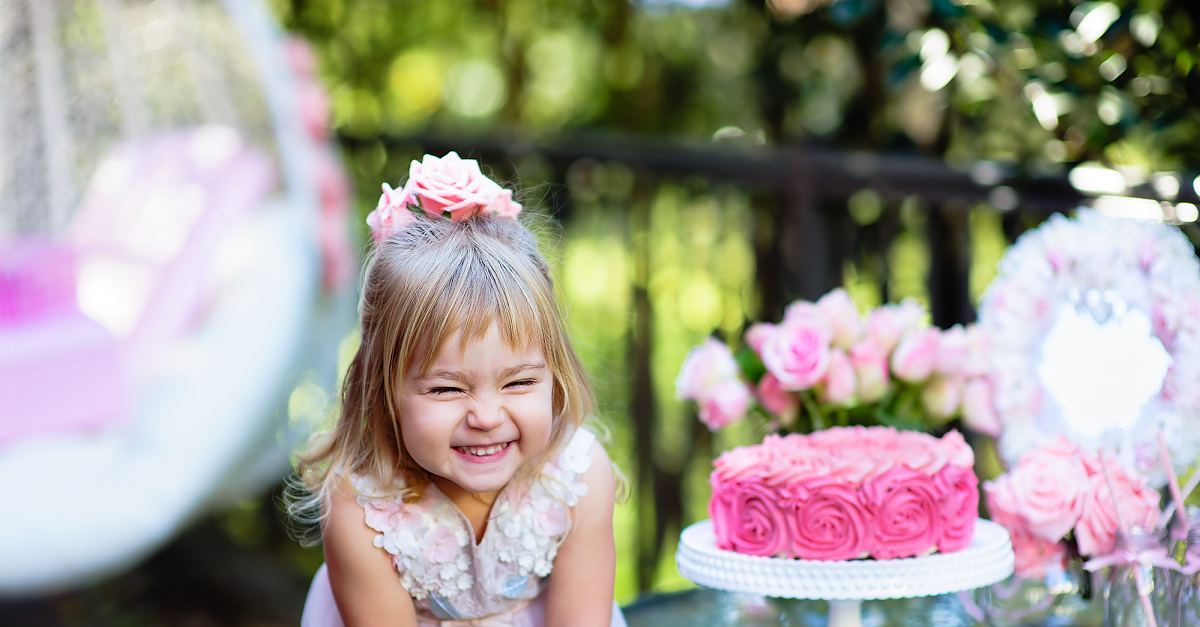 Birthday wishes are always important because they make you feel loved and special. So it is important that you send nice memes to your loved one on their birthday to spice up their lives a little.