Birthday Memes are just ways of making birthdays more colourful because memes add its unique flavour to your day. Each meme tells a unique message that makes you feel very special which is why birthday memes are very important.
Here we have listed ten (10) birthday memes that everyone should know
It's your birthday but I ate your cake
This Birthday meme is just so funny because it has a classic message that even though it's your birthday, I still stand to gain because I already have eaten your cake. I am going to have fun more than you even when it is clearly not my birthday only true friends can do this to you.
Trump Birthday Wishes
We definitely know what Donald Trump is capable of saying. He is quite emphatic when he speaks. This meme shows that you should have a really great day because you deserve it and it is from the heart.
Celebrating Your Birthday at Work
It's your birthday and you are at work celebrating the day with your colleagues in your little corner when your boss shows up. This meme is a classic because it captures the right facial expression of what almost every boss will do.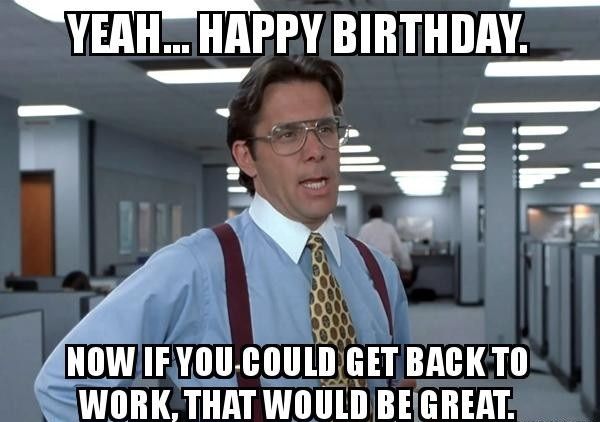 It's Your Birthday "We are Going To party hard"
This is one of the funniest of all birthday memes because it shows the enthusiasm of your bestie who has eagerly waited for your birthday and now it is time to party hard.
Celebrating Like You Just Don't Care
This birthday meme captures the message in clear terms because many people feel very free to live life to the fullest on their birthdays.
Happy Birthday Anyways But You Still Owe me
This Birthday Meme tells the classic story of the one you owe some money who comes by and found out that it's your birthday and just decided to let it pass but still reminds you of the debt.
Medea Birthday Wishes
This is what Medea does best. Impromptu birthday wishes and you had better watch your back because a surprise might just be around the corner.
Huge birthday package for you
With all the seriousness in his looks and you thought you are going to get the hammer and all you heard was his calm voice wishing the best happy birthday ever.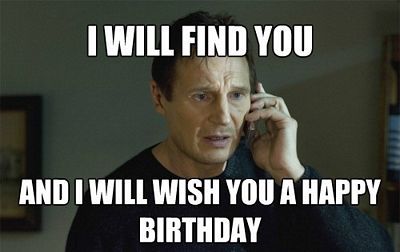 When You Only Get cakes On Your Birthday
This Birthday Meme captures the true excitement you feel inside when you only have what you need from your parent only on your birthday.
Birthday Wishes from the one you least expected
Birthdays come with a lot of surprises and her you are receiving a gift from someone you least cared about you and it comes with mixed feelings.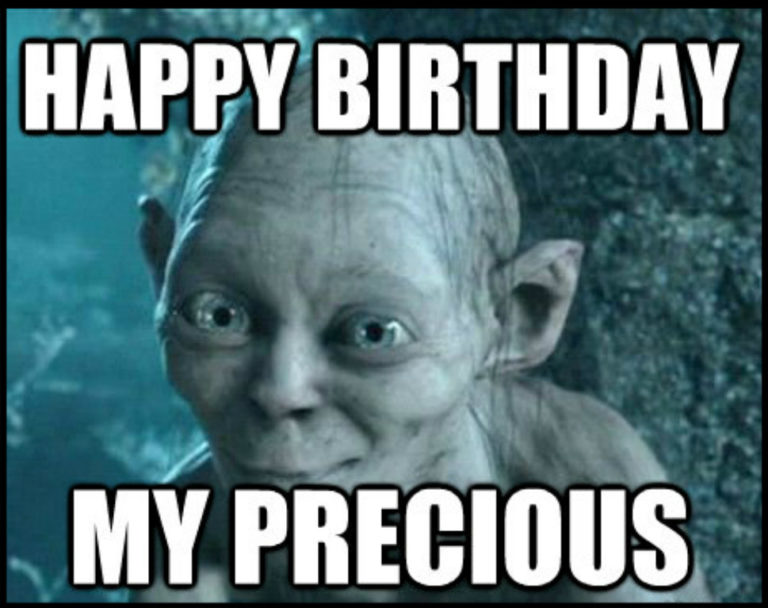 Birthday memes are an affirmation of the care and love we feel for our friends and loved ones. When you go an extra mile to download a birthday meme, it goes to show that you really appreciate that person in ways words alone can't describe.
The list above shows the ten (10) most funny birthday memes that everyone should know.